School of the Term - Pensford Primary School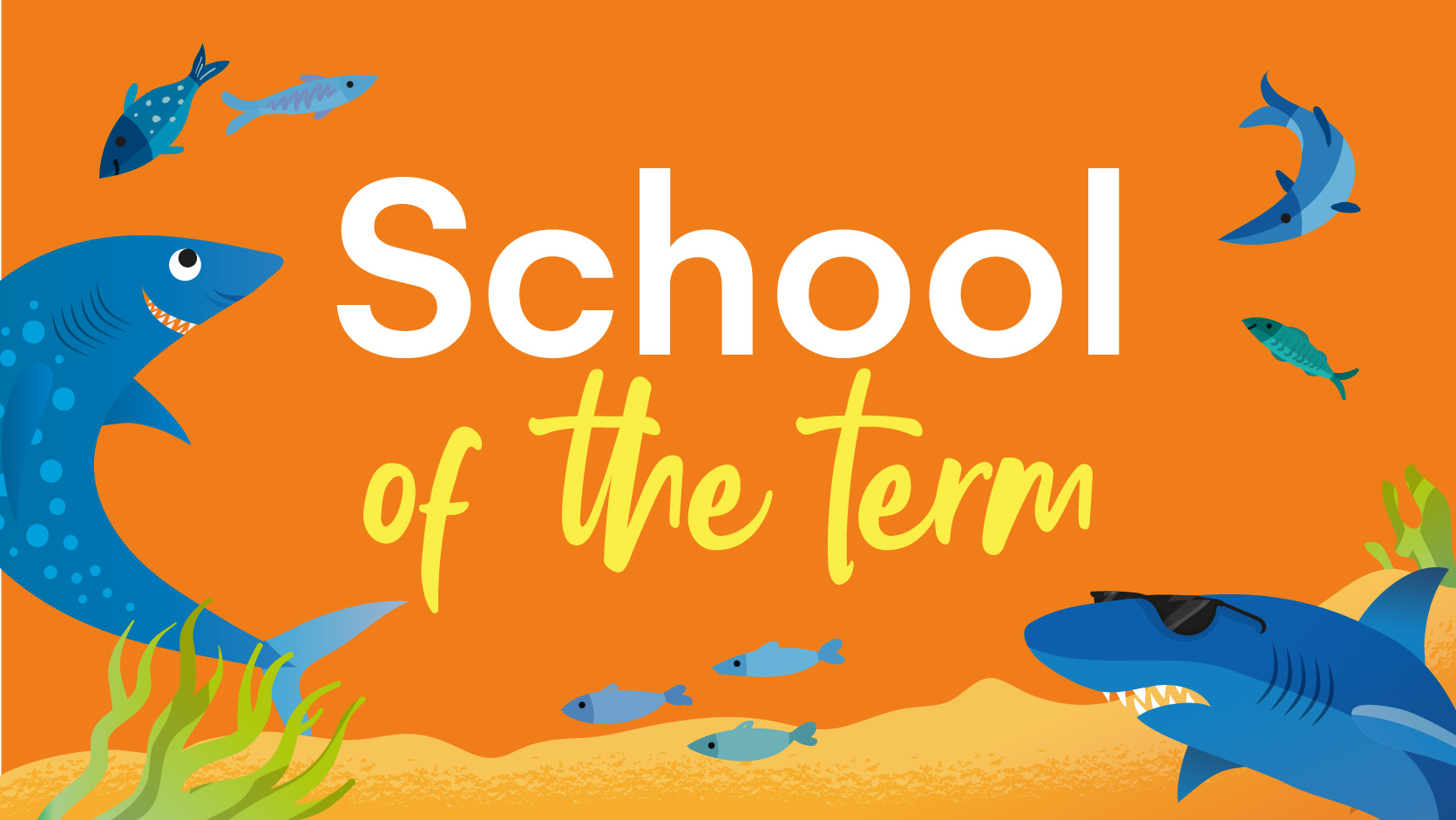 We are thrilled to announce that Pensford Primary School are the winners of our School of the Term award for Autumn Term One.
Celebrated six times a year, School of the Term is a half-termly award that is given to one UK or EU school that has had a fantastic event with an Usborne Organiser. We are very keen to showcase the amazing things that schools have achieved through working with their Usborne Organiser – it isn't just about the amount of money raised, but the difference made to the positive reading culture of that school.
Our first winning school for this academic year wowed us with their amazing positive attitude and their enthusiasm to spark a joy for reading in all their pupils. We loved reading about how they wanted to embrace the new school year and really make it special for their pupils.
Independent Usborne Organiser, Lisa Kidd, shares how she celebrated a love of reading with Pensford Primary: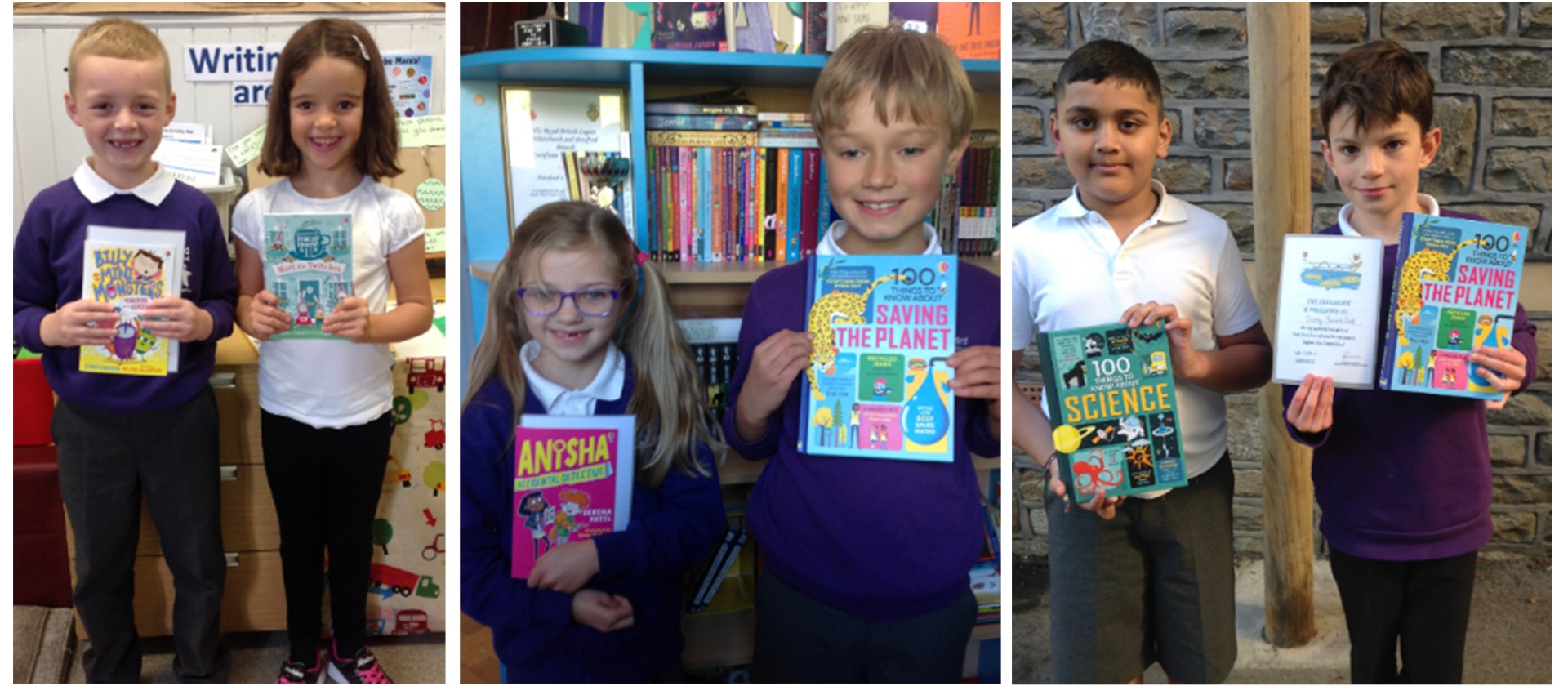 "To celebrate the children's return to school, Pensford were keen to kick off the year in a fun way. Starting with a video assembly from me, they ran a two week readathon, raising the profile of reading within the school and engaging staff, parents and pupils. They had the added incentive of a little competition for the children who read the longest and raised the most money – something that really appealed to the more competitive amongst them! Pensford hoped to transform their library as well as start off the year in a really positive way. It was a great way to fundraise, as many of the school's usual PTA run fundraising events have had to be cancelled due to Covid restrictions.
As well as raising a whopping £2711, and completely smashing their target of £600 (unlocking 60% additional free books from Usborne), they collectively read for over 21,000 minutes – which is incredible when you think there are only 93 children in the school. Their achievement was made all the more special by a video message of congratulations from author Claire Barker. She also sent a signed poster for their author wall and some badges."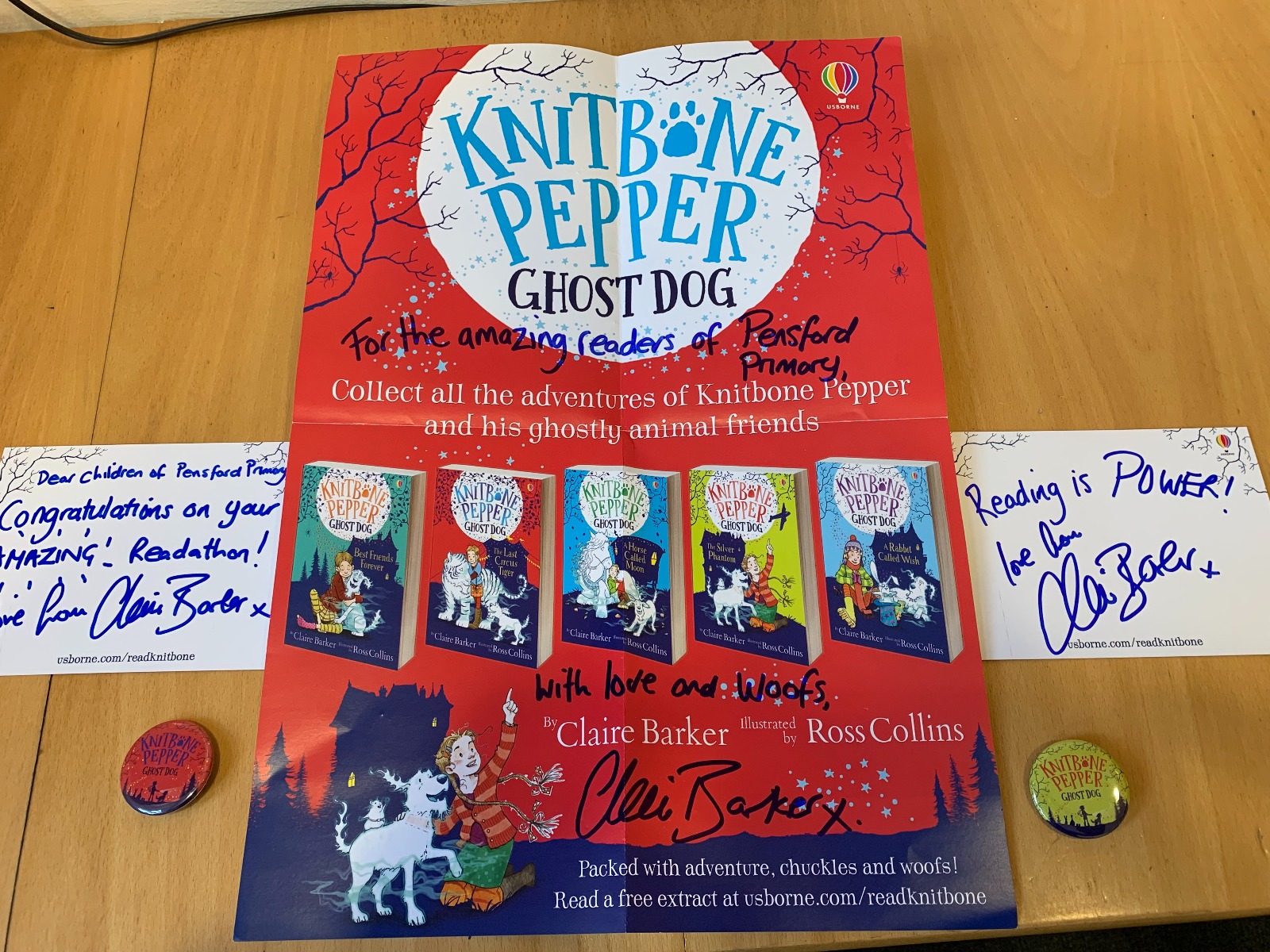 "The school have really gone the extra mile for their pupils and have booked three author visits with some of the money they raised! They are looking forward to welcoming Claire Barker, P.G. Bell and Sophie Anderson in 2021, and have already experienced an amazing event with author Darren Simpson who truly brought the magic of Scavengers to life. Parents (and lots of very competitive children!) went above and beyond to raise the money including setting up fundraising pages and generally having a really positive attitude to the challenge – it was clear just how much they wanted to support (and valued) their children's love of reading.
Pensford Primary do an incredible job of empowering their pupils to share their reading recommendations and have a team of reading ambassadors who have been busy recording book reviews which they are sharing on their Twitter feed. They also have an inspiring author wall which is constantly growing!
I am so proud that Pensford has been recognised as School of the Term. Their success has made the joy of donating that 60% in free books just enormous! Delivering them over half term allowed me to see just what a huge difference it has made to their library. Having them connect with real authors, will hopefully inspire the children even further. I can't wait to continue to build on our relationship in the future!"
Acting Headteacher, Samuel Miller, told us "I am incredibly proud of the colossal amount of effort that our 93 pupils put into this readathon/listenathon. To have raised over £2700 is a phenomenal achievement and to be Usborne's School of the Term is fantastic recognition of all our hard work -thank you for selecting us."
Congratulations Pensford Primary. We are so impressed by your incredible reading culture and hope you enjoy what sounds like a very exciting school year to come!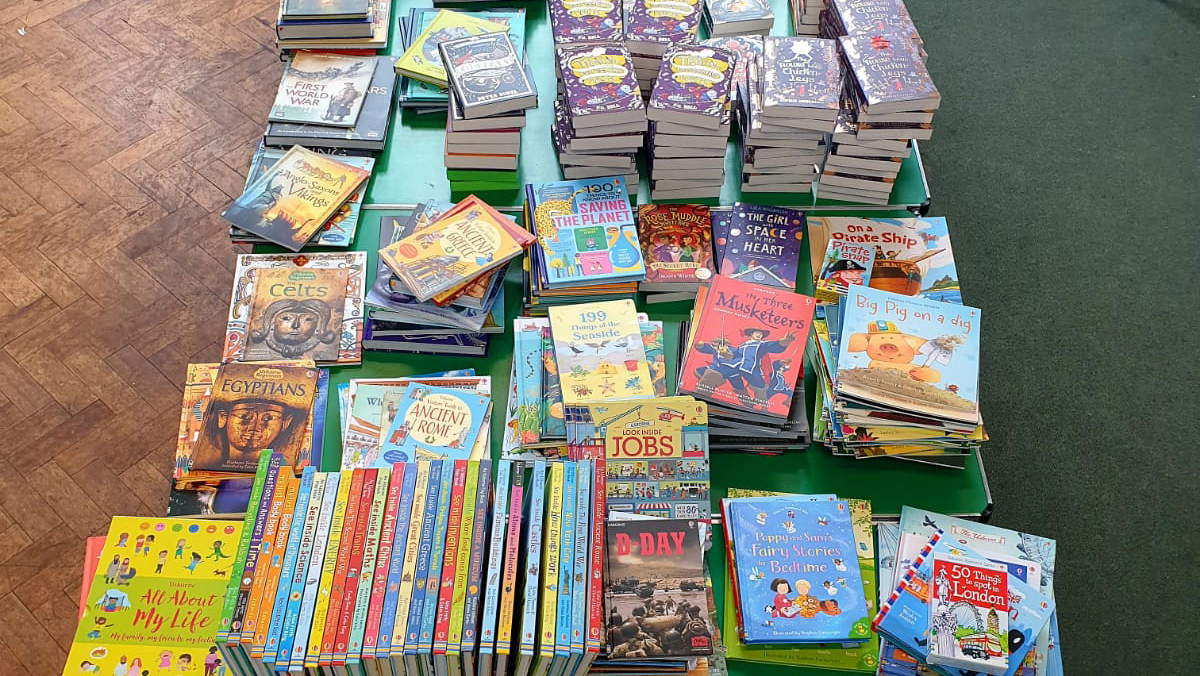 About the Author
Lucy Raby is part of the Usborne Books at Home family and works as their Schools Marketing Editor, focused on helping all children to access books that will spark their imagination. A qualified teacher, she is passionate about literacy and learning and encouraging children to read for pleasure.