Can kids really help the dolphins?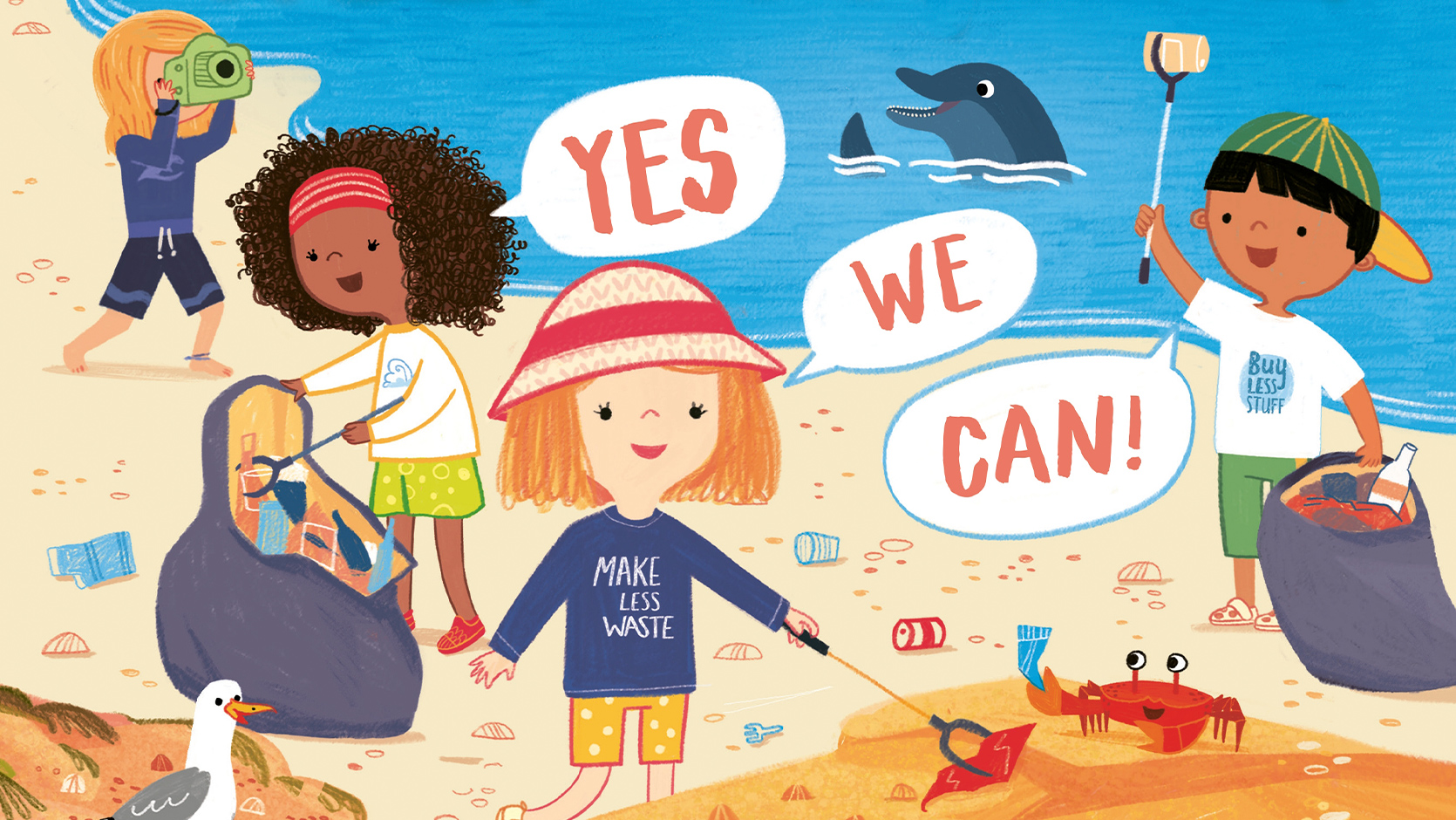 Can we really help the dolphins was written by Katie Daynes and designed by Helen Lee. Here, Katie recounts the impromptu field trip they both went on with their kids… and the wonders of seagrass.
After working together for months on Can we really help the dolphins?, mostly from opposite ends of the country, Helen and I coincidentally booked the same week to go on our summer holidays with our families. When Helen's Instagram photo popped onto my phone screen, showing bare feet on a beautiful beach, location Pwllheli, I realized we'd both travelled miles from our respective homes only to find ourselves a stone's throw from each other.
"Let's meet up!" I messaged. "I've found some SEAGRASS."
Our research for the dolphins book had taught us about the wonder-plant that is seagrass. It's a secret weapon in the fight against climate change, capturing carbon up to 35 times faster than tropical rainforests. It also provides food and shelter for many sea creatures, including the adorable, endangered seahorse.
Imagine my delight when I discovered our holiday cottage was in a bay where a seagrass restoration project was actually taking place. As with most of the challenges facing our planet today, humans are both a major cause of the problem, and a crucial part of the solution. Decades worth of holiday makers coming to picturesque locations takes its toll on the natural ecosystem. But increased awareness, a change in our habits and a successful reseeding program is turning the tide on the seagrass's demise.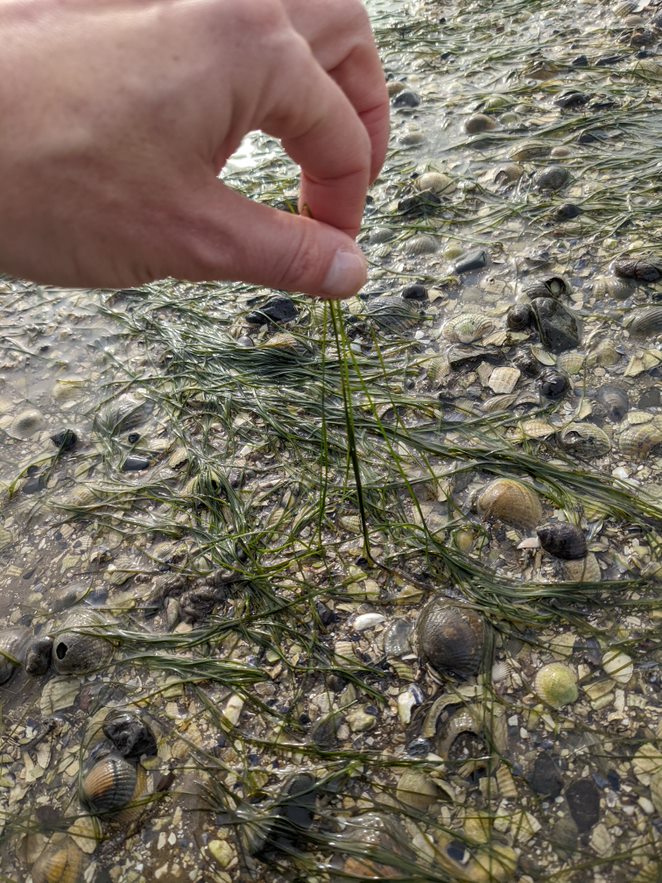 As a child, I was brought up to respect the seaside and countryside, with the mantra:
Leave only footprints.
Take only memories.
More recently, I've signed up to a few more proactive measures, such as avoiding single-use plastic, planting trees and taking part in litter picks.
Now I can add seagrass conservation to my list. The advice from the restoration project was simple:
- Don't walk on it, walk around it.
- Don't drag boats over it or drop anchors onto it.
- Learn about it, value it and share your new-found knowledge with the people around you.
What better way to spend an afternoon with our families than launching a rowboat and a couple of paddleboards from the sandy beach at high tide, gliding peacefully across the bay, catching glimpses of the swirling seagrass below and explaining its superpowers to our attentive young passengers. A pit stop on Seaweed Island and some comical attempts at rowing (in circles) made the afternoon all the more memorable.
Hopefully our passion for the natural world will rub off on our kids. They've definitely fallen in love with the sparkling seaside, and they're beginning to understand its wider importance too. A healthy planet needs a healthy ocean. We didn't meet any dolphins in the bay, but perhaps the seahorses can pass on a message… that lots of humans really do care and we're trying our best to help.
Featured in this article
About the Author
Katie has been writing non-fiction children's books for almost half her life and loves questioning the world from a child's point of view. She's developed some of Usborne's bestselling series, including the See Inside books and Lift-the-flap Questions and Answers. When she's not writing, she likes drinking coffee, walking on the moors and playing competitive board games with her children.