Behind the scenes at Usborne
Christmas around the world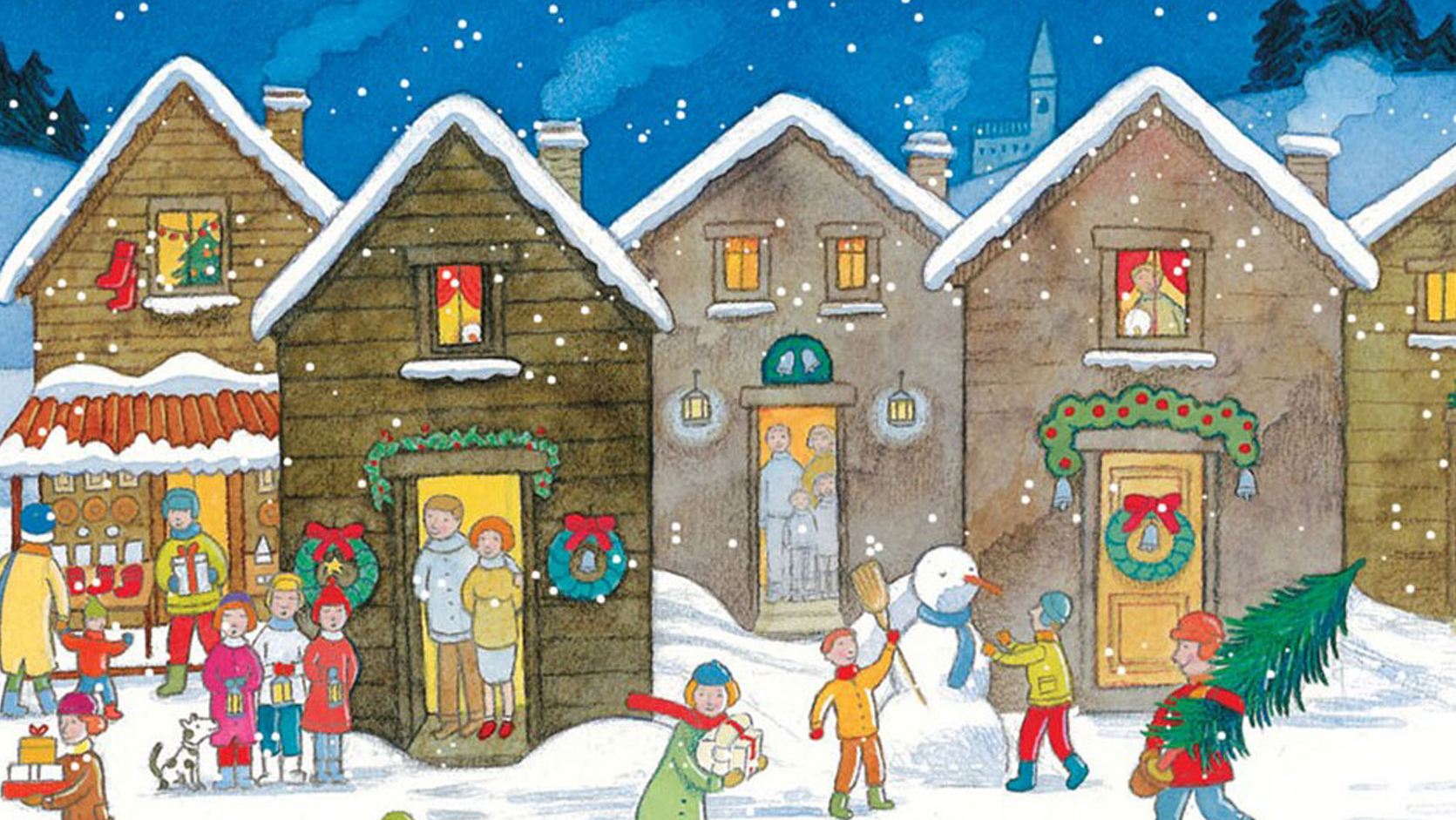 In the UK, Christmas brings to mind roast turkey and mince pies, but countries around the world have their own traditions – especially to do with food. At Usborne, we have staff from many different countries and we asked them to tell us about their Christmas traditions.
Matt, an Usborne editor/writer, on Czech traditions:
As with lots of Eastern European countries, we open our presents on Christmas Eve when Baby Jesus also brings the Christmas tree and all its decorations, along with all the presents.
The room with the tree is kept shut all day – this allows Baby Jesus and his angels to decorate in peace. When Baby Jesus is ready, the family lines up from youngest to oldest and they wait for a sign (such as a bell) that will let them know it's safe to enter.
The Czech Christmas meal is served in the evening. It all revolves around different ways of cooking carp (yum yum). Every December, people choose live carp from vendors that line the streets with big tubs. The cook puts a small collection of carp scales under everyone's plate, wrapped in tin foil. If you keep the scales in your wallet all year, you'll never run out of money.
Sunha, from our Usborne Korea team:
Christmas is an official public holiday in Korea, but it's only for one day. People go back to work and school the next day.
Streets are decorated with lights and Christmas decorations and some people (especially families with children) have decorations at home including a Christmas tree. And Kindergartens or schools might arrange a Santa Claus visit with presents for their students.
People greet each other 'Merry Christmas' or 'Sung Tan Chuk Ha Hae' in Korean.

Christmas celebrations in Korea with Sunha's family
Mandy, from our Export department, on Christmas in Brazil:
In Brazil, we celebrate on the 24th in the evening. In my house, there's a very strict tradition: Mass in the late afternoon, then presents are placed under the tree and after dinner, an adult dresses up as Santa to give them out. As the children get older, they're allowed to stay for the midnight feast.
At the feast, we never have turkey – always Chester, which is a cross between a turkey and a chicken – along with rice, farofa (a toasted cassava flour mixture), beans and salad. Because it's summer, the atmosphere is always relaxed; no one really dresses up (except Santa!)
Irene and Teresa, in the Foreign Rights department, on Christmas in Italy:
Italian Christmas celebrations vary between regions, but some are universal, such as eating fish on Christmas Eve. Families usually unite for both Christmas Day and Boxing Day, eating traditional dishes such as tortellini (stuffed pasta) in southern Italy, and anolini (stuffed pasta in broth) in northern Italy. These dishes are often homemade by the family and represent a region's identity.
January 6th is the day of the Befana, a witch who fills children's stockings with sweets. If you've been naughty, the Befana will only bring you pieces of coal!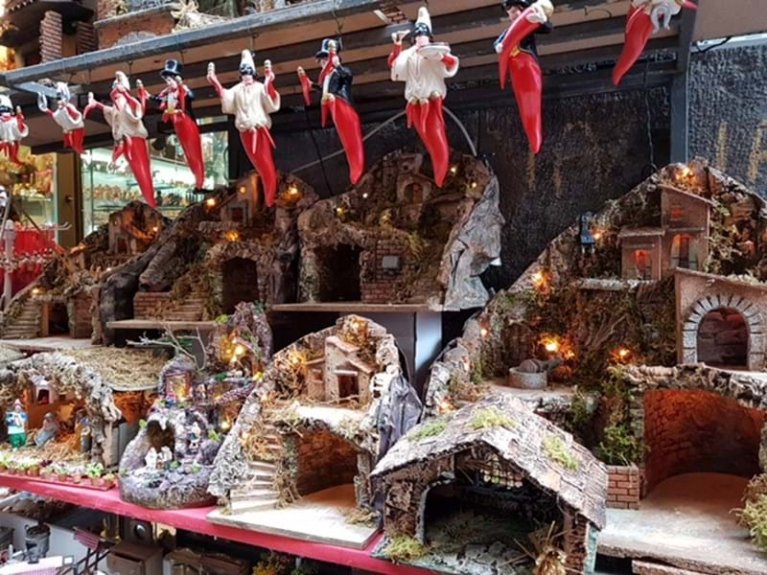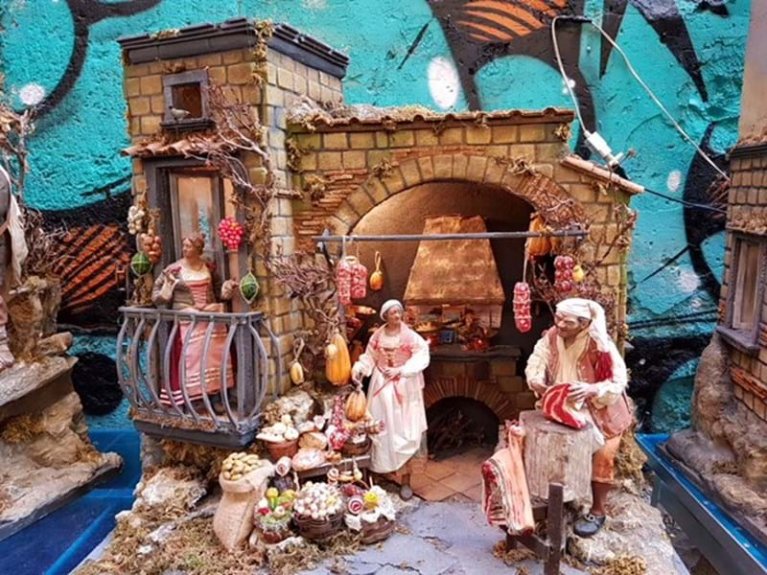 Julia and Cristina, from the Foreign Editions department, on Christmas in Spain:
In Spain, the Christmas season starts on December 22nd, with the Lotería de Navidad, or Christmas Lottery, where TVs and radios are kept on for most of the morning as people wait with anticipation to hear their number.
Christmas Eve is a day for family celebrations, with big groups gathering for big meals, accompanied by traditional sweets such turrón (nougat) and polvorones (crumbly sweet shortbread). After dinner, many Catholic believers march to church for the traditional Misa del Gallo (midnight Mass).
Christmas Day is a relatively new tradition in Spain but Santa Claus, or Papá Noel, brings gifts for children. December 28th, known as Día de los Santos Inocentes, is another special date. It's the equivalent of April Fool's Day, and people play pranks on the inocentes or gullible victims.
Montse, from the Foreign Editions department, on Catalan traditions:
Catalan traditions are particularly funny for Christmas – it is all about the poo! This shows that you have eaten plenty of food and your crops have grown well that year.
The traditional figurine of El Caganer – or the 'The Poo Man' – is dressed in Catalan folkloric costume and hidden in the Nativity scene (a bit far from Jesus, out of courtesy) and the little children have to find him.
We also have the Tió de Nadal – a log of wood that we draw a face on and put a traditional Catalan hat on. Parents get it out a couple of weeks before Christmas and kids feed it every night before going to sleep. On Christmas they cover the log, and hit it very hard with sticks while singing a song... so the log of wood can poo lots of sweets (the more you feed it, the more sweets it will poo).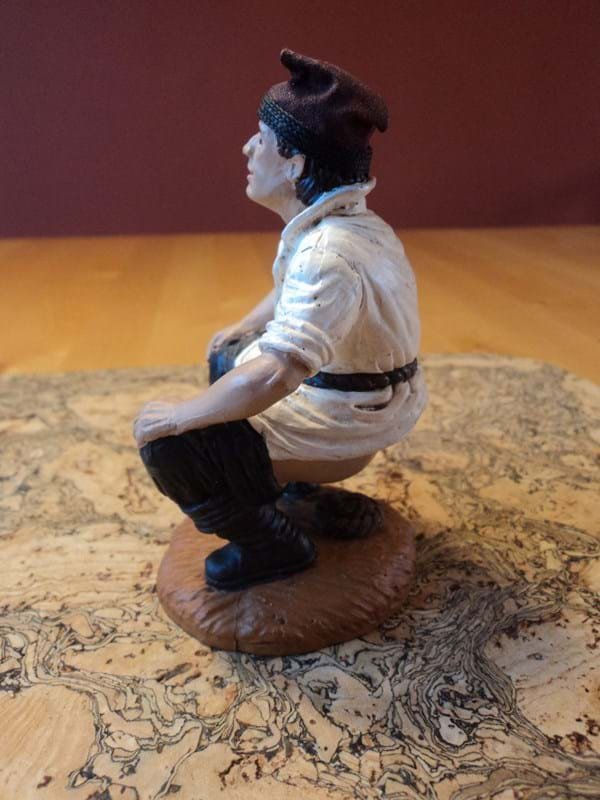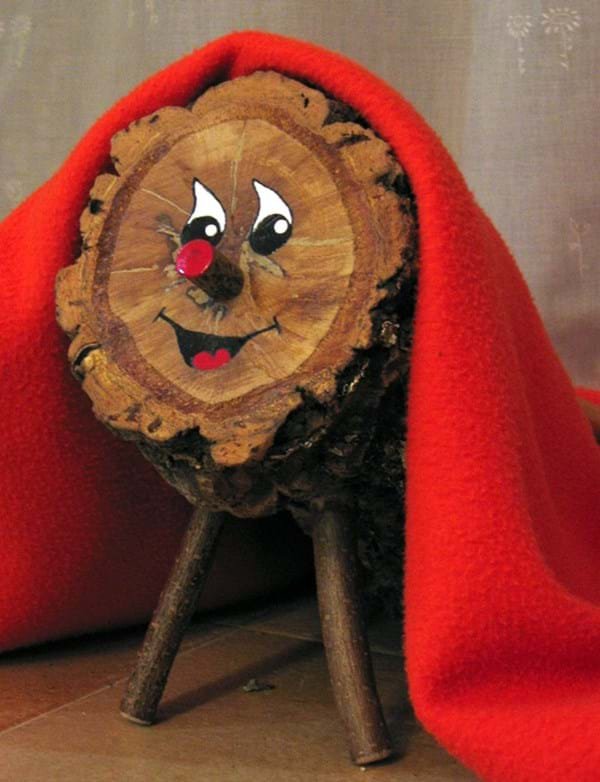 Nina from the Usborne Verlag German department:
In Germany, Christmas markets are packed every night throughout December, offering mulled wine, punch and hot chocolate, fried potato patties, fried sausages in a bun and a variety of sweet or savoury food, as well as stalls with traditional Christmas decorations, presents, toys and candles.
Depending on which region of Germany you are in, the presents are brought by Santa or by Christ Child (Christkind), but it always happens on Christmas Eve.
Christmas dinner could be a goose or carp, with red cabbage, potatoes and gravy, or potato salad and sausages, so no one has to spend much time in the kitchen.
We also celebrate Nikolaustag (St. Nicholas' Day) on the 6th December. The night before, children clean their shoes (well, at least one of them) and put them in front of their room. If they have been good, the shoe will be filled with sweets, nuts and mandarin oranges the next day, sometimes even with a small present. If they have been naughty, they will only get a stick (though to this date, there isn't a single reported case of a child receiving a stick instead of chocolate!)
Eleonore, from the Foreign Editions department, on France:
On Christmas Eve, the family gathers and shares a dinner where we generally eat seafood, foie gras (goose liver), escargots (snails), and oysters. All the family members put their shoes at the foot of the Christmas tree and wait for Father Christmas.
On Christmas Day, kids wake up and gather around the Christmas tree to open their presents. The family gather for a big meal, which can be turkey or other kinds of poultry like partridge or duck.
In the south of France, the tradition is to offer 13 desserts: dry figs, sultanas, almonds, hazelnut, grapes, melon, orange, dates, an exotic fruit, a cake called pompe à huile, white nougat, red nougat, and black nougat.
Lauren from the Foreign Rights department on Scottish traditions:
On Christmas Eve, we leave out shortbread and whisky for Santa, along with a carrot for Rudolph. Our family opens presents in the morning, and we usually have a glass of Bucks Fizz while we do!
For many, Christmas isn't as important in Scotland as New Year or Hogmanay. Christmas Day wasn't a public holiday until the 1950s. On Hogmanay there is a massive street party in Edinburgh and people 'first foot', which is going to visit your family or friends and being the 'first foot' over their door in the New Year.
On January 1st there is the Loony Dook, where people run into the water at South Queensferry. The traditional New Year's Day dinner is steak pie, and then you get another day off to recover!
Usborne publishes books in French, German, Italian, Korean, Dutch, Spanish, Catalan, Brazilian Portuguese, and Chinese.
About the Author
Matt Bugler is Usborne's Digital Editor. He's loved helping bring the Usborne website to life, and is particularly focused on the Books, Activities for Kids and Blog sections.