Behind the scenes at Usborne

Usborne news
Revamped Usborne Academy kicks off with work experience week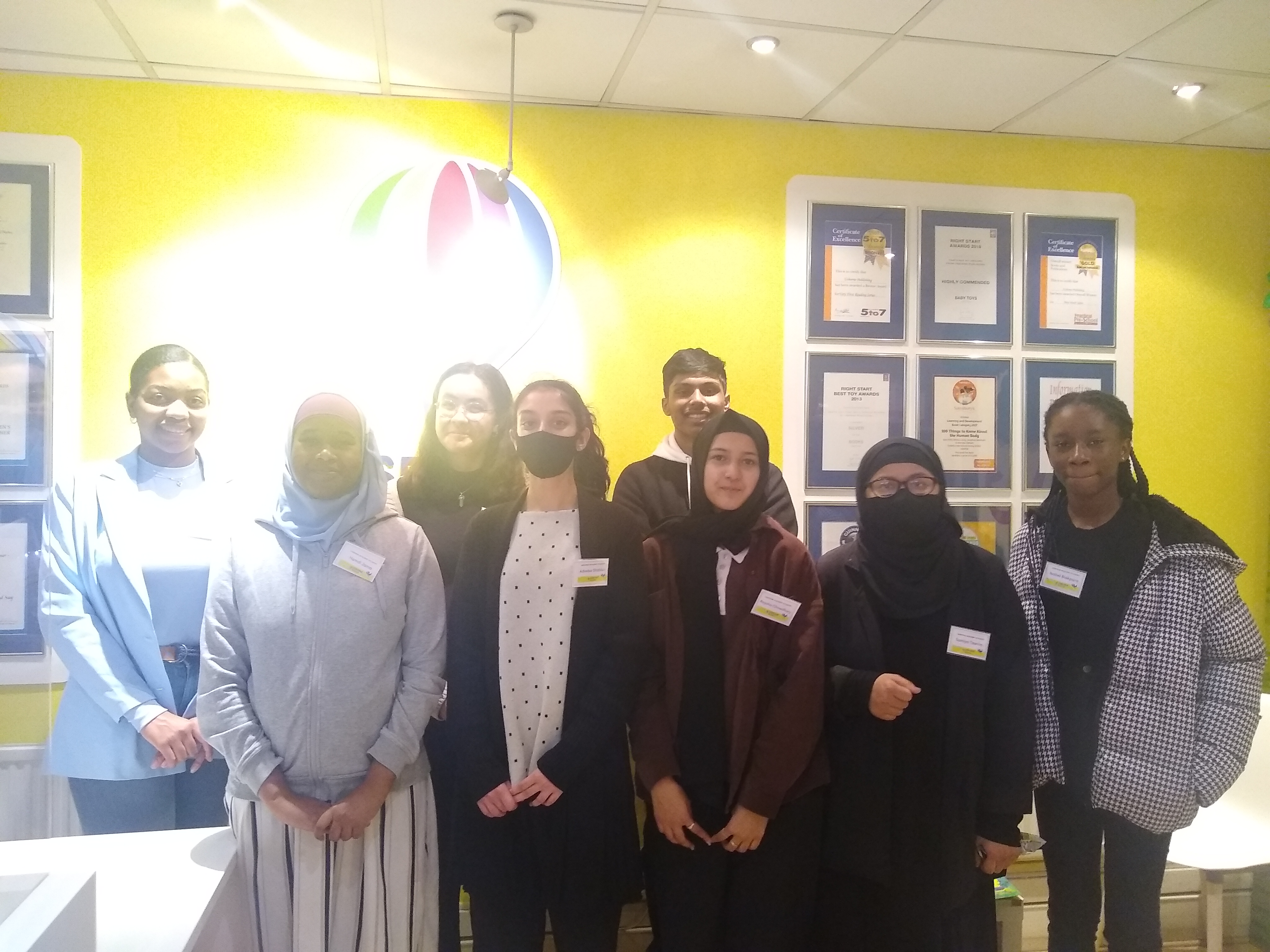 We were delighted to welcome nine students to our London publishing offices in the October half-term for our revised and updated Usborne Academy work experience week. The Usborne Academy is an opportunity for young people from groups currently under-represented in publishing to spend a week at Usborne and experience daily life in a range of different departments including editorial, design, marketing, production and rights.
After so much time operating virtually, we were committed to ensuring that the students were able to come to our offices and meet face to face with staff from across the company, including editors, designers, marketers and sales people, to undertake hands-on tasks.
"This placement made me feel very excited to get into the media sector and has introduced me to the wide range of roles available in the sector"
The nine students came from Access Aspiration partner schools in London. The Year 12 and 13 students were all interested in exploring a career in publishing and the creative industries, and had applied for the Usborne Academy by writing a short piece about why they wanted to spend their half-term with us.
The week focussed on giving the students real-life, hands-on experience of the entire book publishing process from participating in a new ideas meeting to seeing the books sitting on a shelf in a book store. There were also general sessions to understand the various different functions of a publishing company.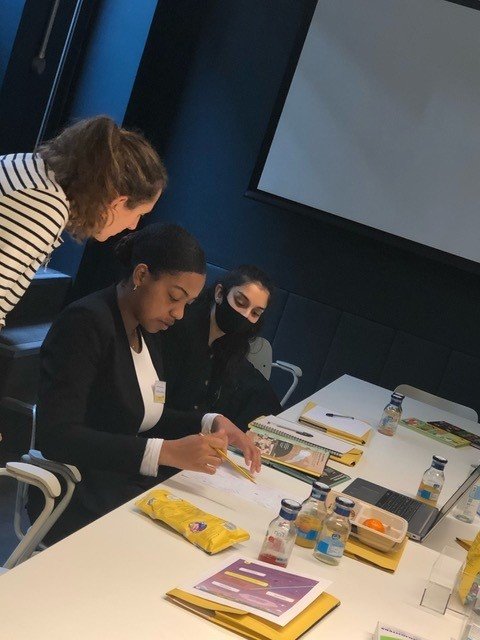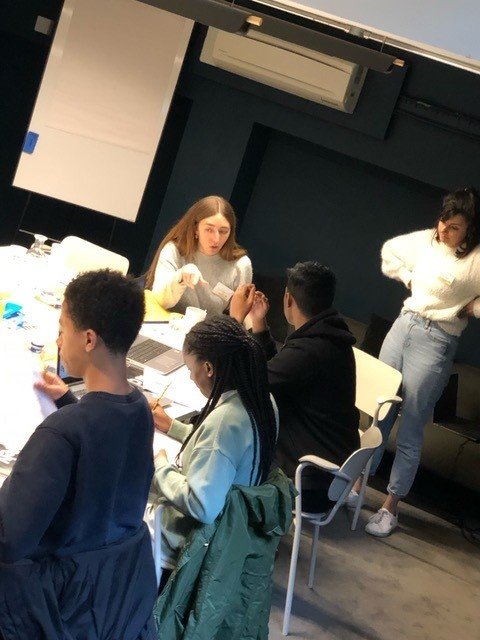 The work experience students spent a full day with a team of Usborne designers working on ideas for covers and layouts for a new book and researching possible illustrators. In our editorial department, they undertook the proof-reading test we use with new applicants and discussed their results. They also explored ideas for a new title for our 100 Things to Know series and tested some experiments that we hope to use in a science book.
With our sales teams the students learnt about where and how we sell our books in the UK and overseas, all topped off with a trip to Waterstones in Piccadilly to see Usborne books on the shelves.
"It was extremely helpful as it taught me the different routes people take to get into publishing and about the different roles and responsibilities people have "
Throughout the week the Academicians learnt about the purpose and impact of marketing and the importance of brand values. They looked at some of the marketing materials created for recent campaigns and made images to use on social media platforms.
We provided additional support on how to write a CV for different publishing roles and opportunities and helped them to identify their skills and competencies and how they can develop these through their sixth form studies, college activities and outside interests.
Packed off with a goodie bag on their final day and a box of books on its way to their school or college, the students gave us some great feedback and we had a super time meeting with them!