Parents: Children should be supervised online. Please read our online safety guidelines.
Usborne is not responsible for the content of external websites.
Getting Started with Our World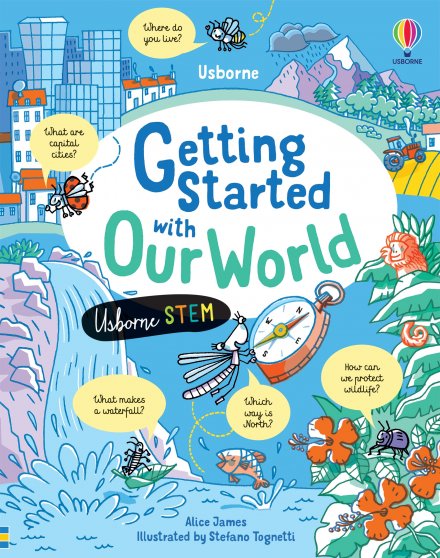 Discover the Quicklinks for this book
Age: 5+
Explore the world, meet wild animals and discover how to look after our planet with links to websites where you can:
Test yourself on flags and capital cities.
Go on a virtual field trip to the savannah.
Pick up rubbish in a park and recycle it to make new things.
Scroll down to see all the links