Parents: Children should be supervised online. Please read our online safety guidelines.
Usborne is not responsible for the content of external websites.
Famous Artists Sticker Book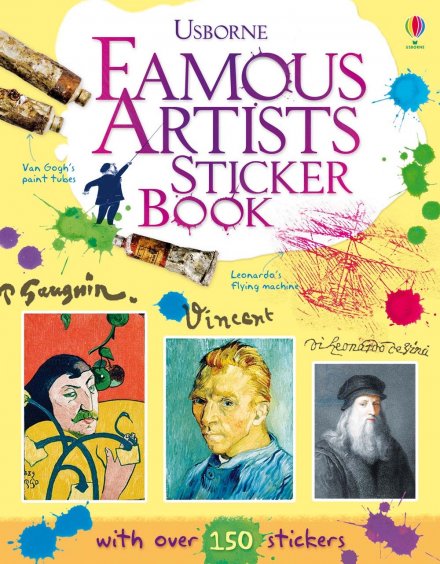 Discover the Quicklinks for this book
Age: 7+
Explore the lives and artworks of famous artists like Pablo Picasso, Frida Kahlo and more with links to websites where you can:
Find out about Leonardo da Vinci's most famous painting.
Listen to children talk about a painting by Edward Hopper.
Zoom in on a painting of sunflowers by Vincent van Gogh.
Scroll down to see all the links