Fairy Unicorns Enchanted River
Buy from:
When Zoe discovers that Unicorn Island is flooding, she knows she has to stop the waters – and fast. Is there any way for Zoe and her best friend Astra, the fairy unicorn, to save the island from disaster? An exciting story from the Usborne Young Reading series, ideal for newly fluent readers who are ready for longer stories.
Extent:

112 pages

Dimensions:

5.4 x 8.0in

Paperback (direct sales) ISBN:

9780794542290

Accelerated Reader Book Level:

5.0

Accelerated Reader Interest Level:

Lower years (LY)

Lexile:

760L

Publication Date:

January 2018

Work Reference:

04324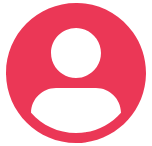 Nuno Alexandre Vieira
Nuno Alexandre Vieira is an illustrator based in Portugal. He loves to work with traditional media (oils, watercolour, acrylics, Indian ink), digital or a mix between the two of them. He especially loves to create characters and imagine worlds for them. Fairy tales, magic and adventure are his favourite subjects to illustrate.