Mental health in children and young people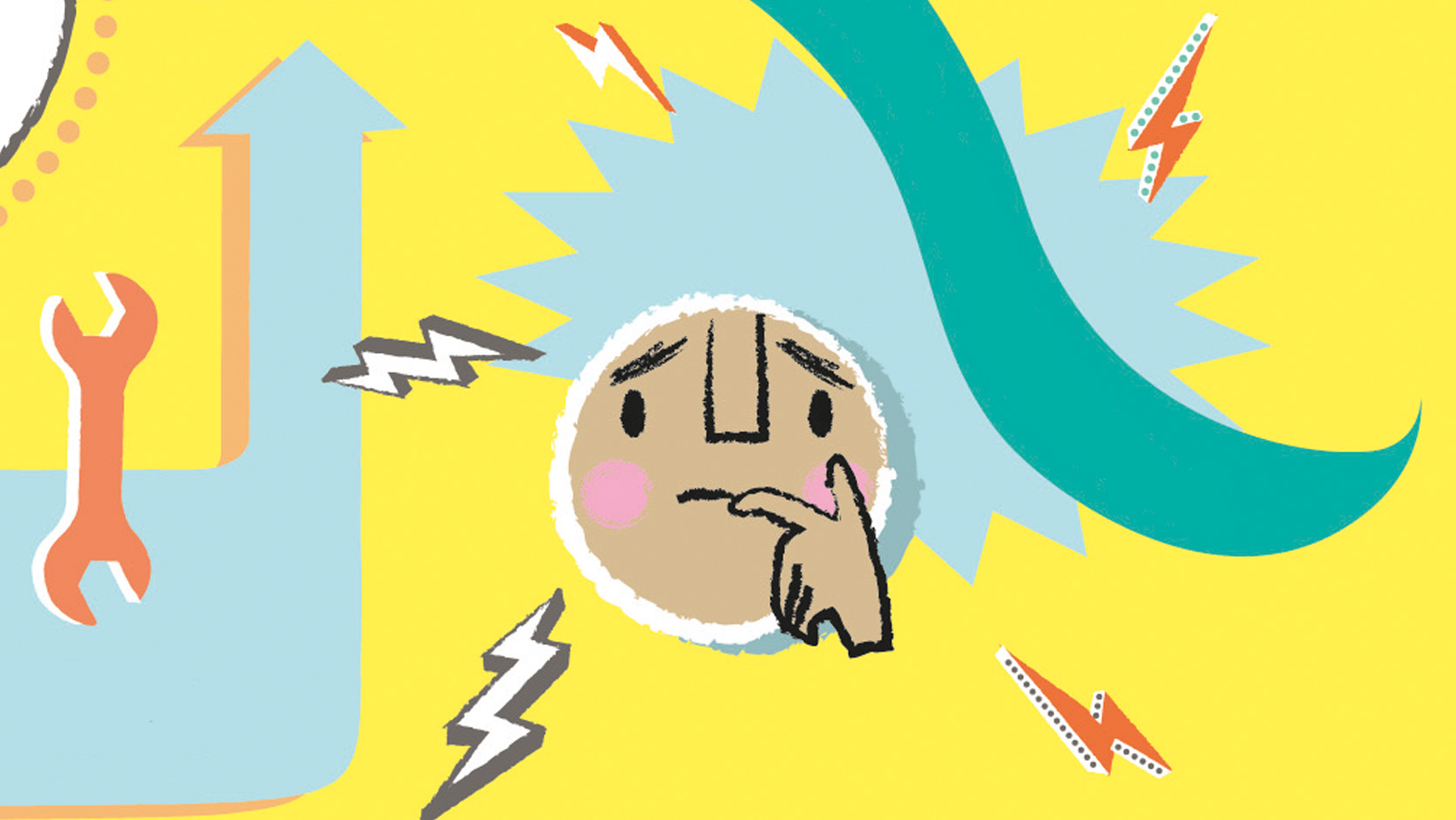 In recent years the awareness around mental health in children has grown rapidly, and is more important than ever with mental health problems affecting about one in eight children and young people in the UK. Usborne Editorial Director Felicity Brooks explains why there was a need for the children's book Looking After Your Mental Health, and in particular why it covers the topics of sexual and gender identity.
We published Looking After Your Mental Health partly in response to a 2017 NHS report that found that over half of primary school leaders (55%) had seen a sharp rise in depression, anxiety and panic attacks among young children in the 9-11 age group. With child mental health services under intense pressure, schools are increasingly expected to play a role in identifying children who are at risk of mental ill-health and intervening early to support them.
However, three out of 10 of the teachers surveyed said they weren't confident about recognizing when a pupil aged 9-11 might be experiencing a mental health problem, so we wanted to publish a book that would help with this intervention, and also help their parents and carers. With many children now reaching puberty while still at primary school, our mental health experts advised us that we could not ignore some of the major factors in the development of mental health problems: confusion about sex and relationships, and anxiety and confusion about gender and sexuality.

Felicity Brooks, Usborne Editorial Director
We covered these areas because many people who now identify as lesbian, gay, bisexual or transgender (LGBT) report that they first knew they were not heterosexual or not 'cisgender' (having a gender identity that matches the sex that they were assigned at birth) at Primary School. Sadly, a recent Stonewall report found that half of LGBT people in the UK had experienced depression, and many mental health experts believe that this is because the issues are not tackled, or not tackled early enough, in schools and homes. UK research has also found that attempted suicide rates and actual suicide rates among LGBT youth are significantly higher than among the general population. Bullying of LGBT youth has been shown to be a contributing factor in many suicides.
It's not just in the UK – in Canada, for example, the statistics are even more grim. The Canadian Mental Health Association reports higher rates of depression, anxiety, obsessive-compulsive and phobic disorders, suicidality, self-harm, and substance use among LGBT people and double the risk for post-traumatic stress disorder (PTSD) than heterosexual people. Canadian LGBTQ youth face approximately 14 times the risk of suicide and substance abuse than heterosexual peers.
Similarly, one of the reasons we decided to include information about 'Sex on the Internet' was in response to reports outlining the alarming rise in young children sexting and accessing pornography online, as widely reported in the press in the summer of 2017. Our advisors, who helped plan the book, agreed that children should be made aware of these dangers before they come across the material by accident, which can be extremely disturbing. Since many children now have access to smartphones from a young age, it is important they are aware at Primary School of potential and real dangers, which can have a profound impact on mental health.
In response to the UK report, Anne Longfield, Children's Commissioner for England, said, "only now are we beginning to understand its impact on 'smartphone kids' – the first generation to have been raised with technology that's taken the internet from the front room, where parents can monitor use, to their bedrooms or the playground, where they can't. We know from the research that very many children are shocked, confused or disgusted by what they see, and it is our duty to help them to question, challenge and make sense of it."
In other words, it was essential that we addressed these fundamental issues when publishing Looking After Your Mental Health. We hope that by explaining them in a clear, friendly and reassuring way, we can help prevent much of the anxiety surrounding them and much of the bullying and distress. We firmly believe that it is better and safer for everyone to have reliable and accurate information, rather than to have to rely on playground or internet rumours and myths as they approach or begin puberty.
Since children vary widely in their development and maturity, we always suggest that sellers, teachers, carers and parents review the contents of a book by looking at its contents page (if they do not have time to read the whole book). They can then use their own judgement before making it available to their children or recommending it to anyone.
About the Author
Felicity has worked for Usborne for over 30 years and has written and edited hundreds of titles, from books on tractors to genetics, from Shakespeare to mental health, and plenty of sparkly unicorns. Felicity is an expert in making tricky topics friendly and accessible to young children and recently has been writing books that celebrate feelings, friendship, empathy, families, and diversity. When she's not writing or researching very specific details on dinosaurs, Felicity can be found tramping through fields and forests foraging for food or just curled up with a bag of Twiglets, a couple of cats and a crossword.