Ten-year-old planet champion, Sofia Züger, on her love for What is mud? and campaigning with Save Soil
My name is Sofia Züger, and I am 10 years old. I am a volunteer for the Save Soil movement and I love talking to children and families about the importance of soil and why we should save it from going extinct. One year ago, in April of 2022, I went with my mother to an event in Geneva, Switzerland, where a man named Sadhguru talked to us about the importance of soil. It was the first time I heard someone speak about the possibility of soils disappearing.
During the event, I had the opportunity to present Sadhguru with a painting I had done for the movement, and when I gave it to him, he received it with an open heart and asked me if I could get 1000 more children to also make paintings about saving soil. I accepted his challenge and started to collect hand stamps of children and their families who are, like me, interested in keeping soil healthy for future generations.
In April 2023, I received a children's book dedicated entirely to learning about the importance of soil for our existence. The book is called What is mud? and after reading it for the first time, it easily found a special place in my heart. It is about soil, or mud, and it gives us a lot of reasons why we should all love mud.
The book uses words that are not complicated and the pictures in the book are playful, colourful and pretty, making it easy to understand what the text says. The book has flaps to open that make it fun to read, adding surprises and keeping you interested in mud from beginning to end. The book has cool facts about mud, from animals using it to bathe or humans using it to make antibiotics. It also answers all the questions a child can have about soil, from what mud is made of and what we use it for, to how much we need mud in our lives. Mud is very important for our existence! Mud is life, and all of us should understand what life is and where it begins.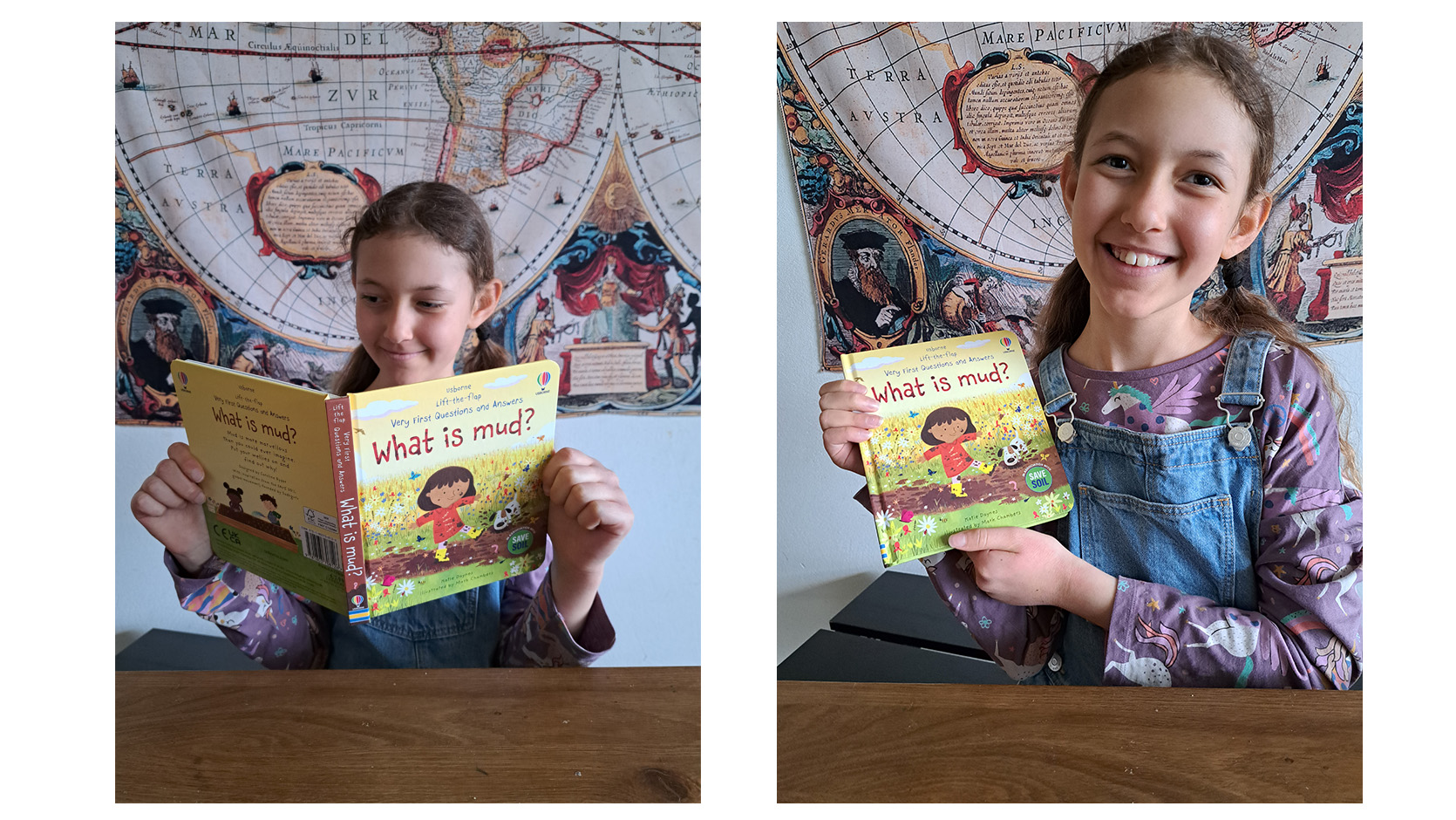 I am very happy that this book exists, as now I can explain to children in simple words why saving soil is important. I am still collecting my hand stamps that I promised Sadhguru. I now have a little over 900 hands collected thanks to the help of my family, my friends, the Save Soil Movement volunteers, and especially all the children who have shared their hand stamp to save soil. I will carry the book with me whenever I go around to talk about soil, so other children can also learn to love soil.
I hope this book is just the first one of many more to come. I want many other people to write books talking about mud in many different languages, so children all over the world can understand why we need to save soil. Who knows, maybe one day I will write a book about a little girl, who with the help of many little children saved soil from extinction.