Why Usborne books are so important for my child with Down Syndrome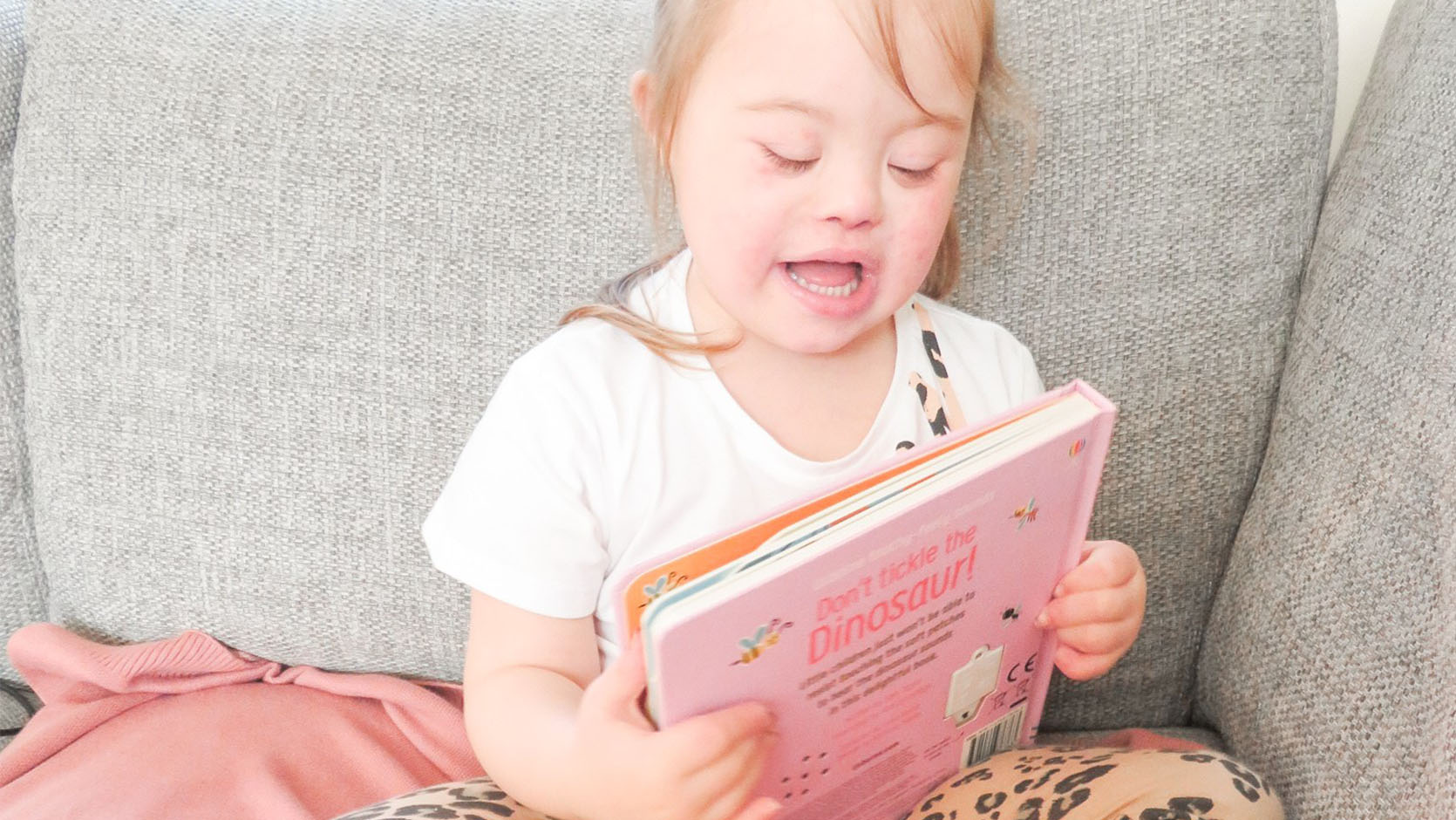 Books are a big part of children's development, so when you have a child with delayed development you do what you can to ensure that development happens. Bella is four years old and has Down Syndrome. She's also a little character who absolutely loves books.
The THAT'S NOT MY® books are amazing for Bella because there is a whole world of colours and different textures for her to feel and rub and scratch. This really helps Bella as she also has sensory processing disorder, and she gets positive feedback by feeling things.
Bella also loves to sit and listen to a story, so when she has a touchy-feely book she can snuggle in and listen while I read to her. Then we have fun feeling all the different textures in the book! These books are good for babies as they are the first things they will explore – a patch of fur around an owl will tell a child so much more than just words. It's so important children explore and these books will help even partially blind children hear and feel the story.
Bella has also recently been exploring the Don't Tickle... range. She loves feeling the fur and has a giggle when she hears the sounds, which really bring the books alive. When you run your fingers over a lion's mane then turn the page and hear him roar it's magical – the child has felt the lion and heard him come to life. Bella loves the dinosaur one (I think because the book is pink!). She will turn the page and tell me the dino's tail is green, then wait for the sounds. It plays a tune too so she always has a little dance to that.
Sensory needs are so important when children are small, it allows them to feel and explore when you can feel what's happening in a story. It's almost like being inside the book.
About the Author
Jess is Bella's Mum. She is 34 years old and loves books! She hopes that as Bella gets older her love of books will expand and grow and she will explore all different kinds of books.
If you want to follow their journey head over to their Instagram page @thewondersofbella.