Usborne and Stories with Symbols - an exciting new partnership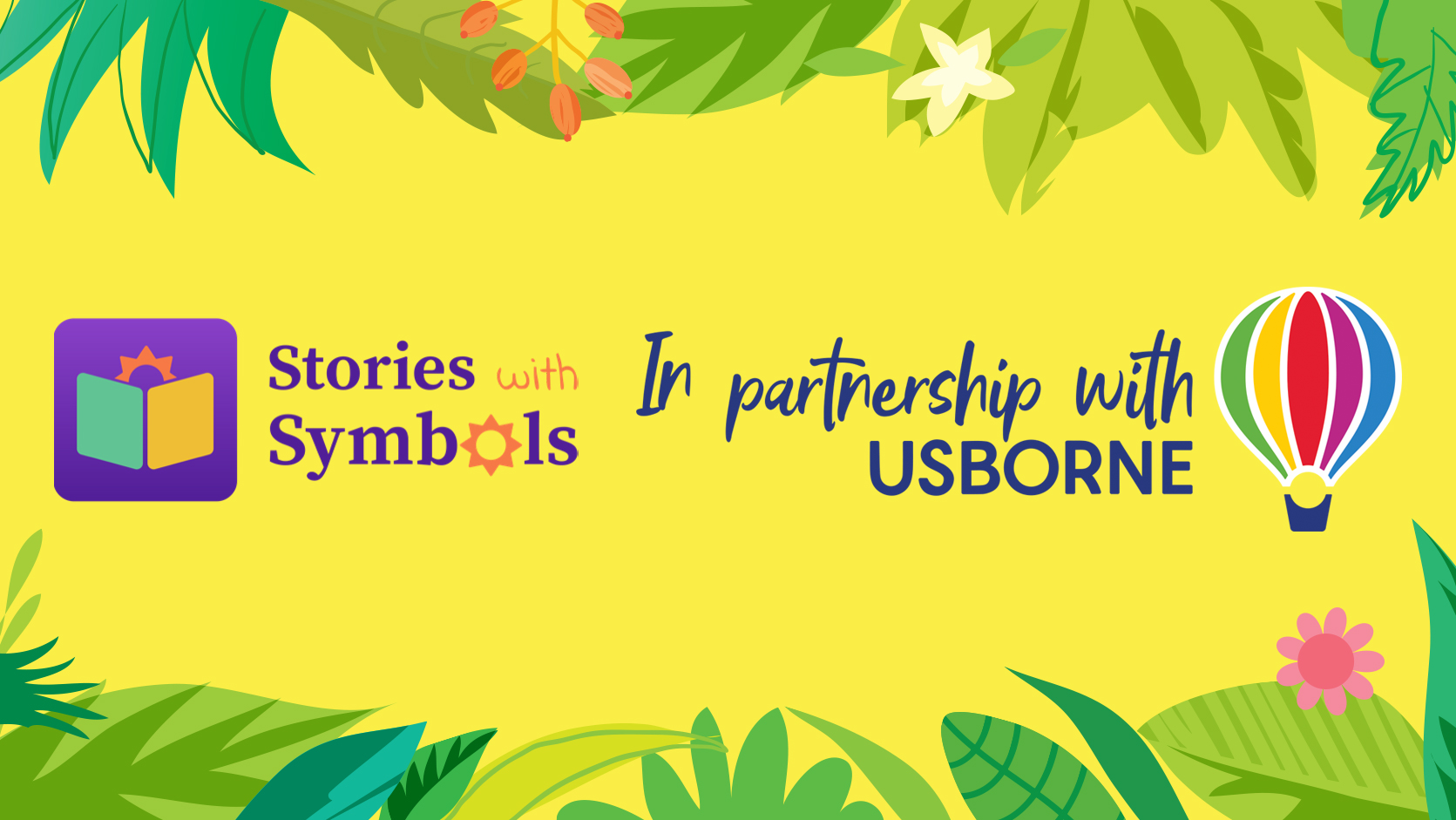 We're delighted to announce our new official partnership with the charity, Stories with Symbols, who produce videos for children with speech, language and communication needs. We will be working closely together over the coming months to make Usborne books more accessible to readers with additional needs and to make Usborne school events even more inclusive.
About Stories with Symbols
Stories with Symbols is a free video resource designed to make books more accessible and enjoyable for children with language and communication difficulties.
Each video is developed around a different book and features on‐screen symbols to support the key messages. After exploring the book, carefully chosen words from the text are revisited and a combination of physical objects and real‐life footage is used to transfer the meaning of those words to familiar, everyday contexts.
There are currently three videos for Usborne books from our much-loved That's not my... series which you can watch here, with more videos coming soon.
Stories with Symbols videos in action
Although the resource was originally developed for children with speech, language and communication difficulties, it is suitable for children with a range of needs, for children learning English as an additional language, as well as for children with no additional needs whatsoever.
Stories with Symbols videos are used in the NHS, early years settings, family homes and schools. They're ideal for the classroom as a quality 'off‐the‐shelf' resource with which to plan both inclusive whole class lessons as well as engaging interventions for smaller groups or individuals.
The charity takes care to incorporate elements of best practice from the world of language and communication needs into their videos, such as repetition, visual schedules, a measured pace and their 'total communication' approach.
Stories with Symbols is absolutely not intended to replace book‐sharing with children. They see their resource as a catalyst for igniting children's interest in, and enjoyment of books, and hope to inspire parents, carers and those working with children to use interactive book sharing as a means to develop communication, language and literacy skills.
They told us: "We are absolutely thrilled to be announcing this new official partnership between Usborne and Stories with Symbols. Usborne is known for making beautiful books, working with talented authors and illustrators, and for its strong focus on education. We believe our shared values will make for an exciting and productive relationship – one which will see us able to make a wider variety of videos for children in both mainstream and special schools.
As a young organisation, having only begun releasing videos in January of this year, this new partnership comes at a really exciting time, representing an opportunity to develop our concept further while helping to make Usborne's offer even more inclusive and accessible for children with additional needs. We can't wait to get started."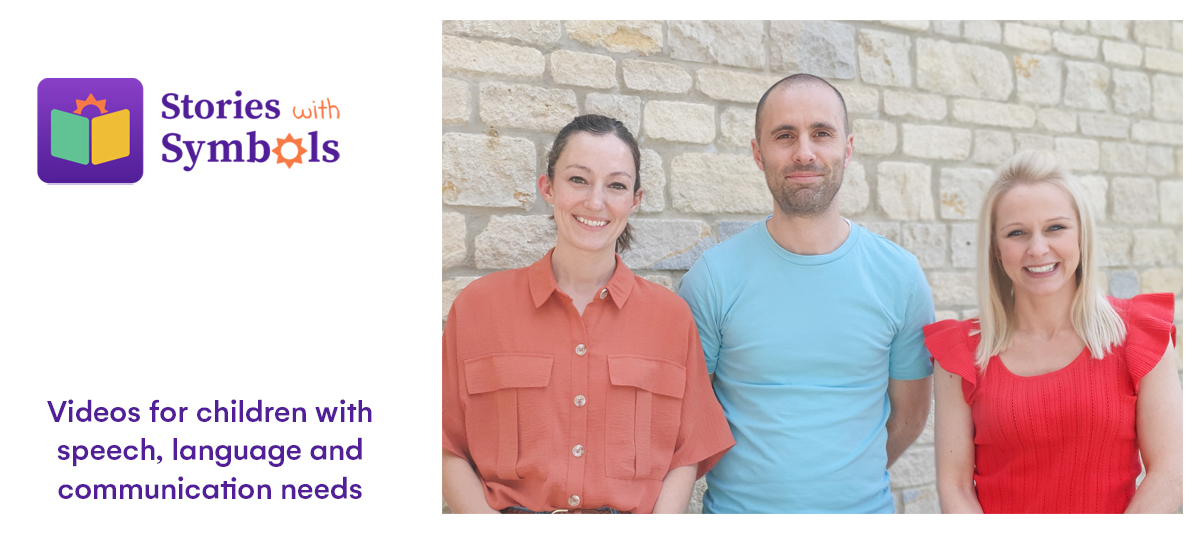 Founders of Stories with Symbols: Sam Rowe, Alex Rowe and Katie Kennedy
Future plans
Currently Stories with Symbols videos focus on a range of pre‐school books, but future plans for the end of 2021/early 2022 include social stories, traditional fairy tales, and non‐fiction books that cover key curriculum topics explored in schools such as weather, climate and space. Stories with Symbols has been working closely with teachers across both mainstream and special schools - as well as specialists in language and communication difficulties - to create new video content, and we can't wait to see the videos in action in homes and classrooms soon.
World Book Day
World Book Day is the biggest global celebration of reading and we want this celebration to be inclusive for all children. We are thrilled to be working with Stories with Symbols to make sure World Book Day 2022 is inclusive for all types of readers and will be sharing content for parents and teachers to use and enjoy with their learners.
Teachers and Stories with Symbols
We know the content that Stories with Symbols create is incredibly important for readers and here's why Special School Teacher, Emma Rimmer, and SENCO, Christina Taylor, would recommend them:
"I believe that Stories with Symbols is an invaluable teaching resource for all SEN schools. The videos they create are relevant and relatable in the way they connect stories to real life experiences."
Emma Rimmer
"I was delighted to learn about Stories with Symbols, such a fantastic and important resource. There is so much more to reading than decoding and these videos make it possible for more of our children to access stories. The official partnership with Usborne is the icing on the cake as it means our children have access to award‐winning, magical titles that will spark their curiosity and ignite their imaginations."
Christina Taylor
We hope you're as excited about this partnership as we are and that these videos support your learners at home and in the classroom.
About the Author
Lucy Raby is part of the Usborne Community Partnerships family and works as their Schools Marketing Editor, focused on helping all children to access books that will spark their imagination. A qualified teacher, she is passionate about literacy and learning and encouraging children to read for pleasure.