Usborne Community Partnerships is celebrating 40 Years of Writing Better Stories!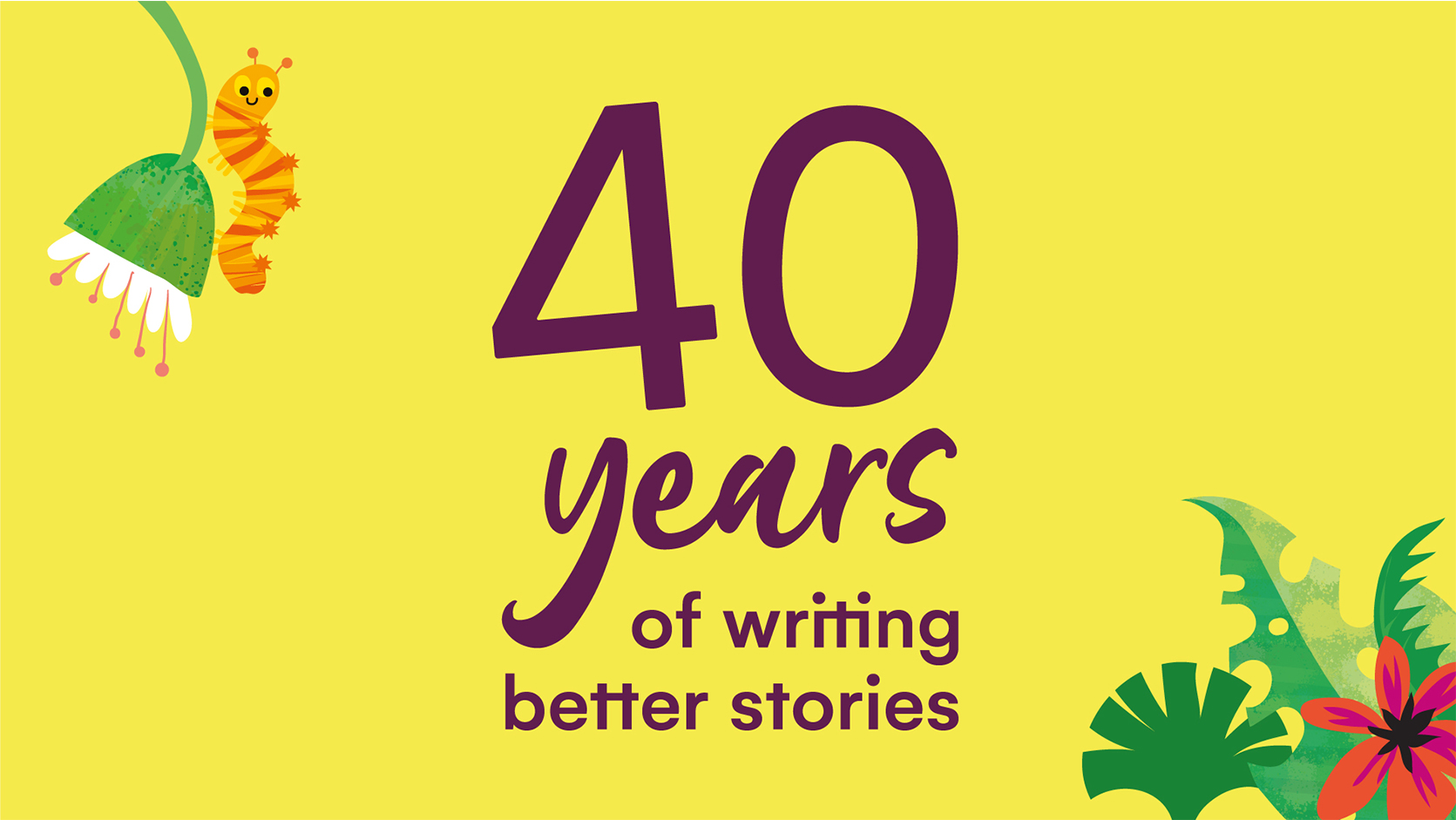 2021 sees Usborne Community Partnerships, the social-selling division of Usborne Publishing in the UK & Europe, celebrate 40 years of writing better stories. Marketing Editor Becky Darley explains how they are marking the occasion.
This is a very special year for Usborne Community Partnerships. We're celebrating 40 years of sharing Usborne's award-winning children's books at events, in schools and online — and what an incredible four decades it has been!
But where did Usborne Books at Home begin?
Let's travel back to 1981 (when Usborne Publishing was eight years old) to the moment when that very first box of Usborne books was sent out to the first Independent Usborne Partner. Fast-forward forty years, and our wonderful community now numbers over 10,000 self-employed booksellers who are all united by a desire to make a difference. Advising on everything from home learning, to early language development, to the very best books for teenagers, our Partners' unique, personalised service has helped countless children discover the joys of reading for pleasure, bringing whole communities together in the process.
As we step into our fifth decade, we're delighted to be celebrating 40 years of supporting, motivating and inspiring our community of self-employed Independent Usborne Partners to achieve success on their own terms as they write better stories for their families — and we have lots of exciting things planned to mark the occasion!
To kick off our celebrations, Saturday 9th January saw us welcome thousands of Independent Usborne Partners to The Next Chapter; our biggest virtual event yet. A day of inspiration and celebration, The Next Chapter was not 'just' another online event. Each and every one of our 10,000-strong community was invited to come together to mark what has undoubtedly been a wonderful journey so far.
From extra-special guests and highly anticipated awards announcements to inspiring strategy sessions to inspire our attendees to dream big with their business goals; there was no better way to welcome in what promises to be an incredible year than with that extra-special sparkle that is so unique to an Usborne Community Partnerships event. What's more, it also provided the perfect opportunity to launch our company vision for all of the wonderful stories that are yet to be written!
Wondering how you can celebrate with us? Follow Usborne Community Partnerships on Instagram, Facebook and Twitter, and join the conversation using #40YearsOfWritingBetterStories. You can also find out more about all of the ways Usborne Community Partnerships can help you to write a better story for your own family by getting in touch with an Independent Usborne Partner in your local area.
But don't just take our word for it! Here are just some of the ways the Usborne opportunity has helped Independent Usborne Partners across the UK and Europe to write a better story for themselves, their families, and their local communities:
"I have developed a huge passion for working with schools. I love being able to promote and celebrate literacy amongst young children, and I love working with a school from start to finish to really create a memorable event and make a difference to their book resources." — Gemma Cotterell, Independent Usborne Partner
"I could never have imagined when I shared my first Usborne book that it would have me cruising in the Caribbean, swimming with sting rays, or going on safari in South Africa — and so many more opportunities!" — Gillian Rodwell, Independent Usborne Partner
"One of the biggest highlights of being a Partner for me is empowering other women to see that they too could have that control over their lives. Seeing people's lives change as a result of their businesses, the actions they've taken, and my mentoring is just an incredible feeling!"— Kerry Stenson, Independent Usborne Partner