Team Usborne walk 1,700km for THAT'S NOT MY® ramble...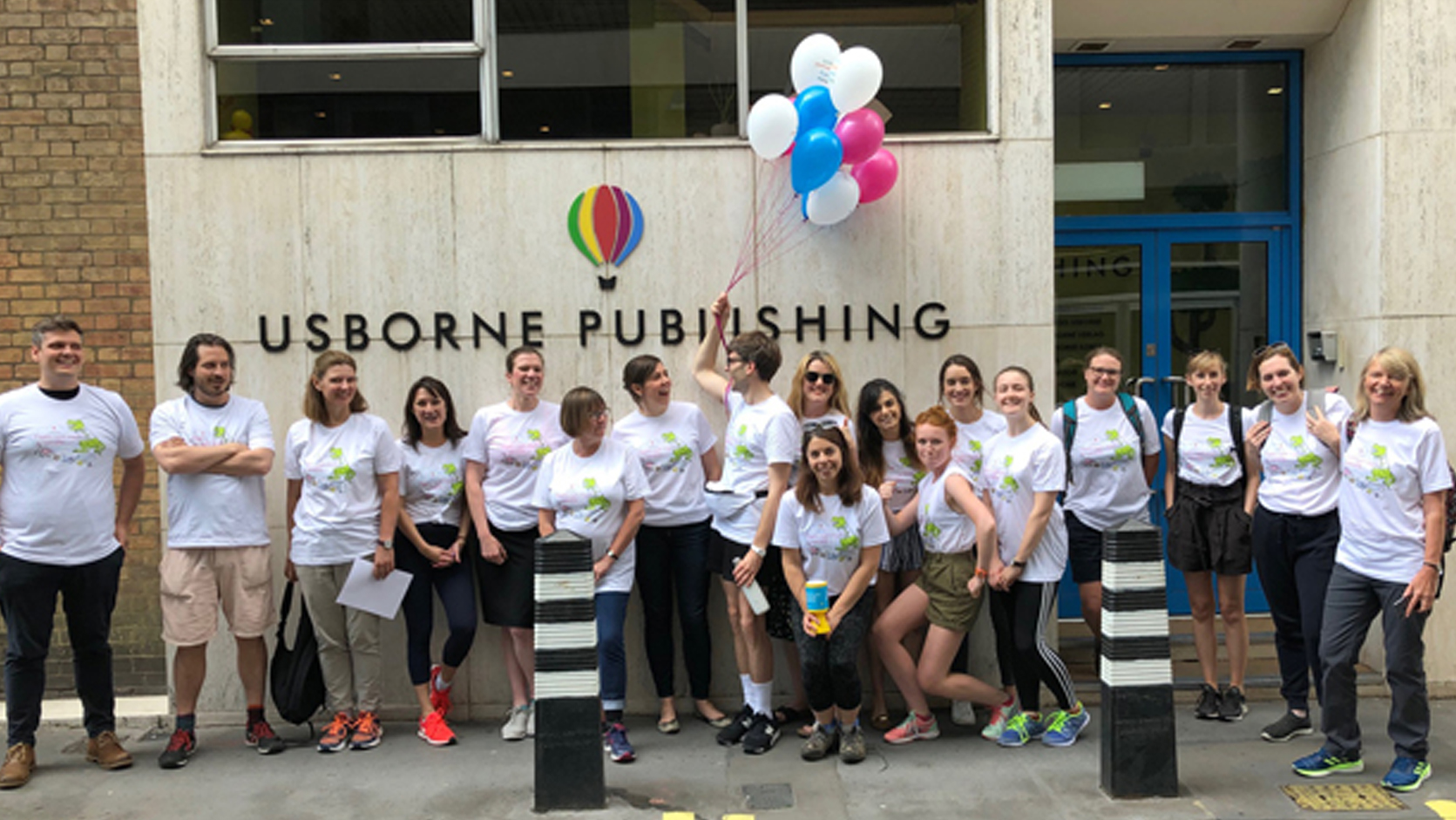 On Friday 12th July 2019, 120 members of staff from the four Usborne offices (London, Oxford, Wolverhampton and Regensburg, Germany) tied their laces, donned a very special T-shirt, and set off on 'THAT'S NOT MY® ramble...' to raise money for our staff charity of the year, Shooting Star Children's Hospices – and to celebrate the 20th anniversary of Usborne That's not my... touchy-feely books!
The rambles covered a variety of 10k and 20k routes (overall the teams covered a collective 1,700km!), with some gorgeously varied scenery. In the Regensburg ramble, Claudia and Nina walked the famous Donau Durchbruch from Kelheim to Weltenburg and back, crossed the Danube in a boat, stopped at the Weltenburg monastery and made it home just before a thunderstorm hit.
Team Oxford forayed into South Leigh, taking in some glorious greenery and an essential pub stop, and Team Wolverhampton traversed the banks of the canal as the sun shone. Not to mention London, where the rambling routes took us up into the heart of the city, wending through the cut-throughs of Spitalfields, before crossing Tower Bridge, and joining the river, marvelling at the myriad of Pimms stands along the way...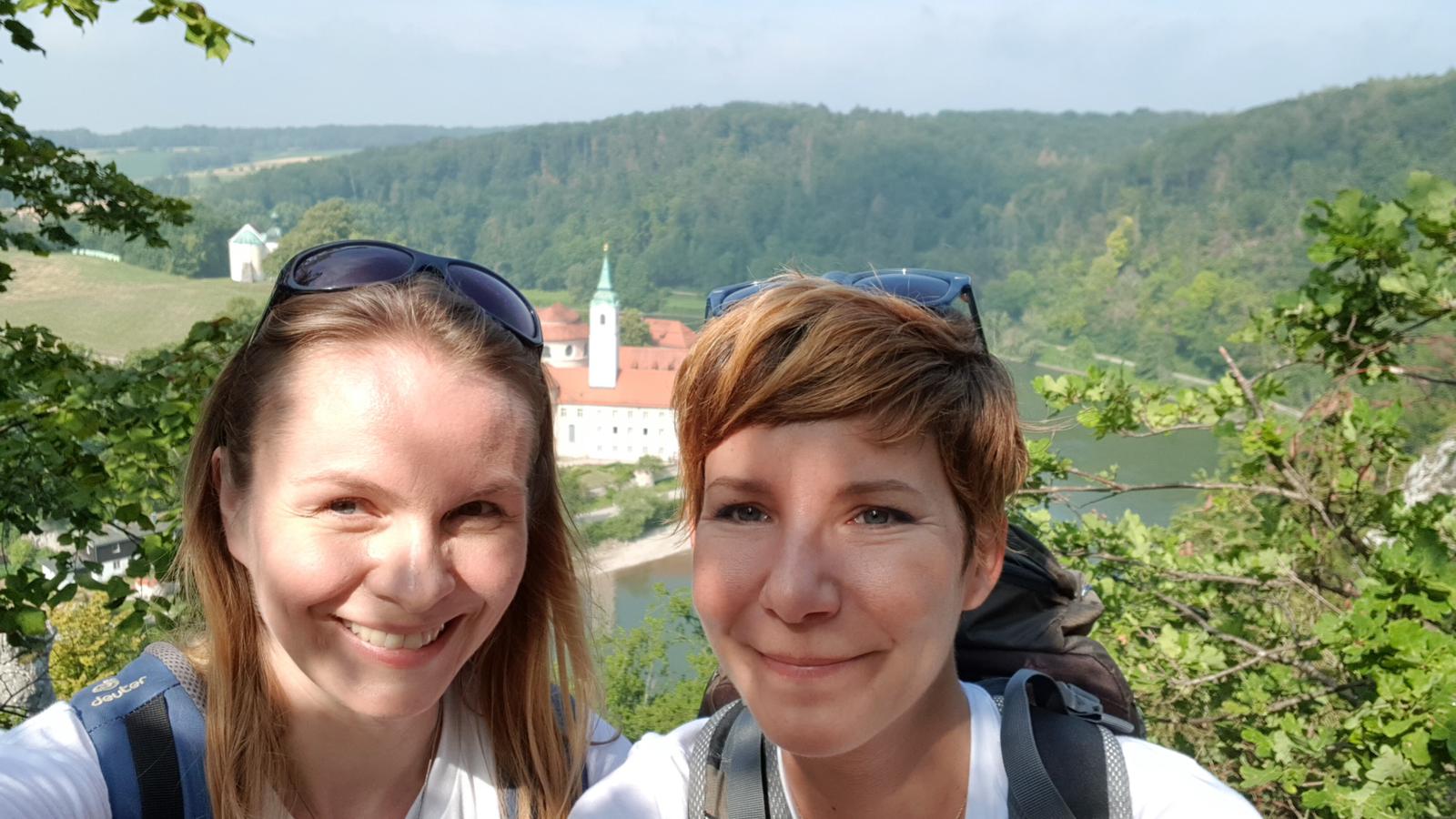 Nina and Claudia in Regensburg
We're thrilled to say that together we've now raised more than £8,670 for Shooting Star Children's Hospices. This total includes Gift Aid and £2,300 from events earlier in the year, and will soar with the fantastic contribution from the company – Usborne matches everything we raise. Thank you so much to everyone who has donated and raised money for such a vital cause.
Special mention must also go to Deputy Managing Director Nicola Usborne and her son Jesse, who braved the Arctic Circle at the weekend, taking the plunge in very chilly temperatures, and raising a significant amount for Shooting Star in the process. What a feat!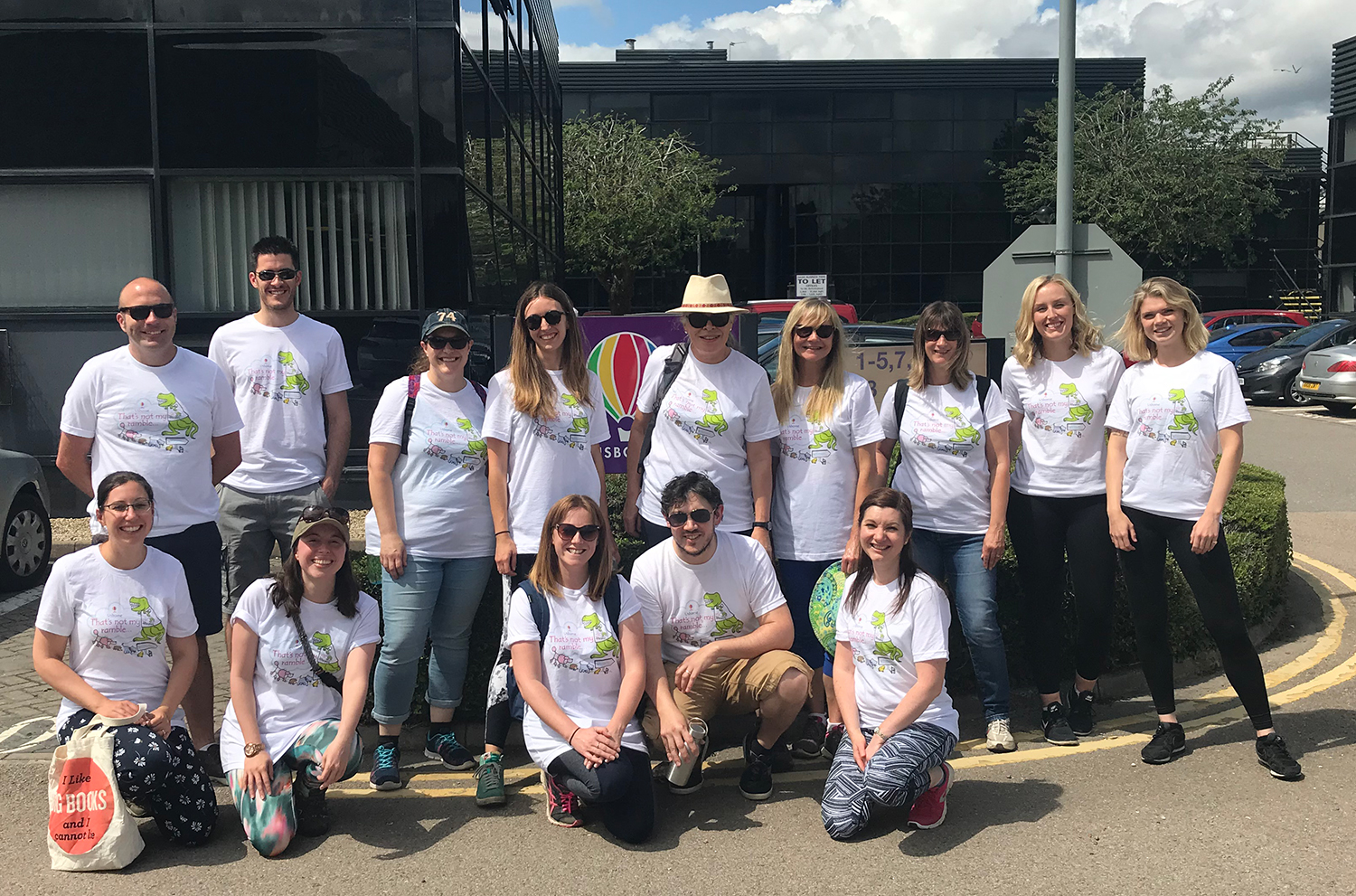 Team Oxford
Shooting Star Children's Hospices is a leading children's charity caring for babies, children and young people with life-limiting conditions, and their families. The charity has had a 25% cut in its government funding since 2008, and fundraising is more vital than ever in helping the hospices maintain their amazing, essential work.
Our Justgiving page will be live throughout the year, and we're looking forward to more charity fundraising to come. You can also follow our fundraising exploits over on Twitter @TeamUsborne.