Behind the scenes at Usborne
Problem-solving and thinking skills – how chess can help your children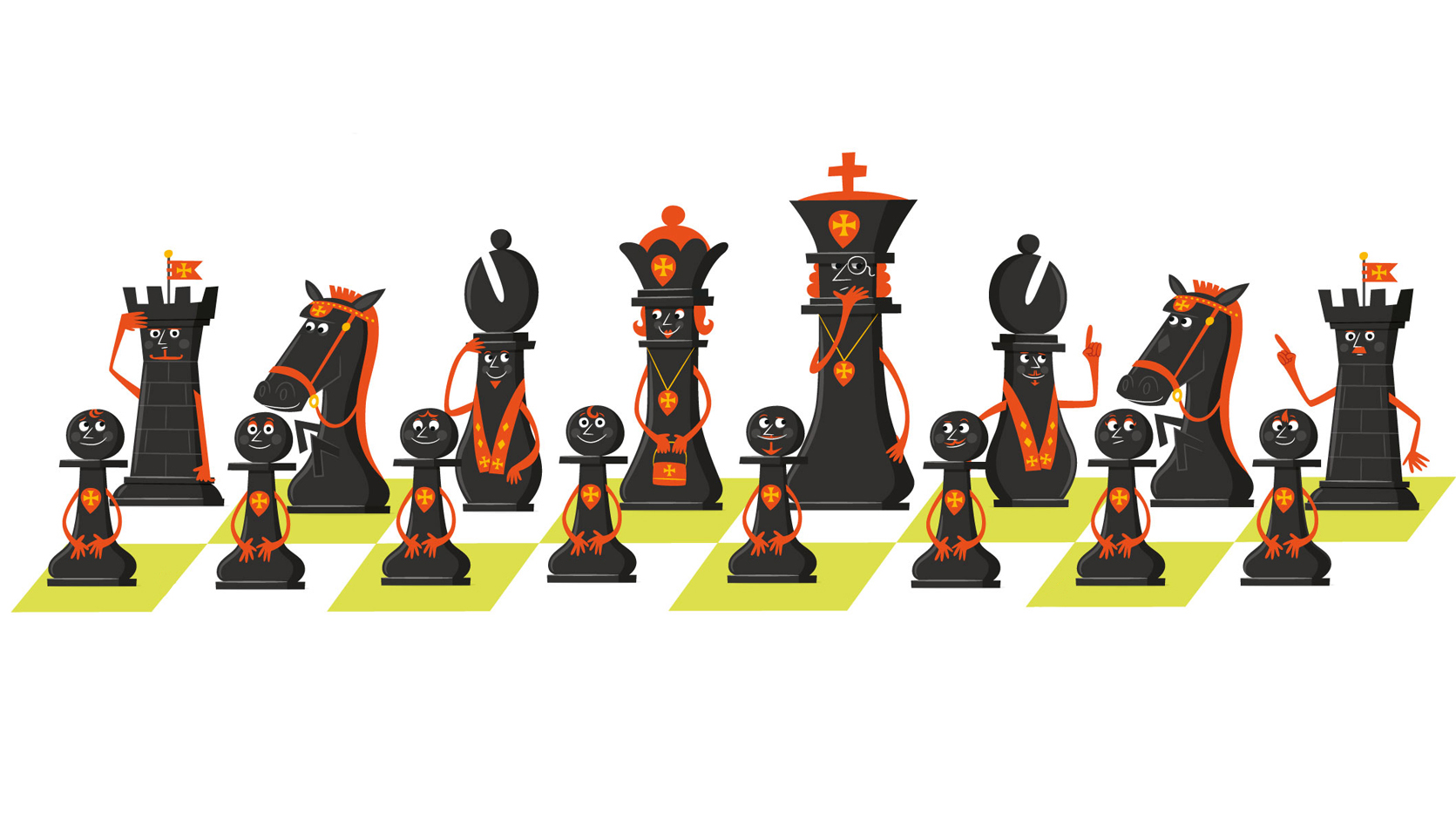 Former British Ladies Chess Champion and Director of the UK Chess Challenge, Sarah Hegarty, explains the merits of introducing children to the game at an early age.
I started playing chess at the age of seven by joining the school chess club. I was very competitive as a child and wanted to beat my brothers who were already members of the club. That same year I qualified for the UK Chess Challenge and won the Under 7 section at the Gigafinals. I was invited to appear on Blue Peter where I met the then World Champion Garry Kasparov which was an amazing experience.
Watch Sarah on the UK children's TV programme Blue Peter in 1996, where she met Garry Kasparov.
I've played chess ever since and it has presented me with so many wonderful opportunities. I've travelled the world playing chess – representing England or playing in individual events in glamorous European cities or far flung towns in Siberia! I've met some amazing people, including my husband, at a chess tournament.
In 2016 I took over running the UK Chess Challenge, which felt like coming full circle as this was the tournament that got me hooked on chess in the first place. It is the largest junior chess competition in the world and every year 40,000 children take part from all over the UK. The children are all from completely diverse backgrounds and it is wonderful to see them come together to compete respectfully over the chessboard.
I passionately believe that chess can benefit children of all abilities and backgrounds. It is so much more than 'just' a board game. There are many well established benefits including mental, social and personal development. Here are just a few benefits of this wonderful game:
Develops your analytical and problem-solving skills
Develops critical thinking skills – more important than ever in this information-rich age
Enables children to concentrate for longer periods and focus on a problem
Provides a competitive outlet in an intellectual pursuit – with both the thrill of winning and the experience of picking yourself up after a loss
Allows for many social interactions through chess clubs and competitions where children (and parents) can meet new friends
About chess today
Chess is now more popular than ever due to the explosion in online sites allowing players to play a game with anyone from anywhere around the world. Unlike other sports, chess can be enjoyed in its full form online and modern technologies enable children to learn and pick up strategies and concepts much quicker than previous generations.

Sarah with World Chess Champion Magnus Carlsen
Chess has also seen an upturn in popularity owing to its World Champion, the Norwegian Magnus Carlsen. Now 27, Carlsen has been the highest rated player in the world since 2010 and has been World Champion since 2013 after defeating the legendary Viswanathan Anand in Chennai. Carlsen has obtained success and fame away from the board, modelling for clothing company G-Star RAW and in 2013 he was listed by Time Magazine as one of the 100 most influential people in the world. Carlsen reportedly earns in excess of $1m per year through sponsorship endorsements alone.
We can't promise that if your child takes up chess they will be as successful as Carlsen – but they will get to have a lot of fun, meet many new friends and develop crucial thinking and analytical skills which will benefit them in whatever they decide to do. And maybe they will even go on to become a "Grandmaster" (picture a black belt in martial arts)!
Sarah Hegarty is the chess consultant on the Usborne My First Chess Book, a friendly introduction for children aged 4 and up.