Behind the scenes at Usborne
The story behind THAT'S NOT MY® series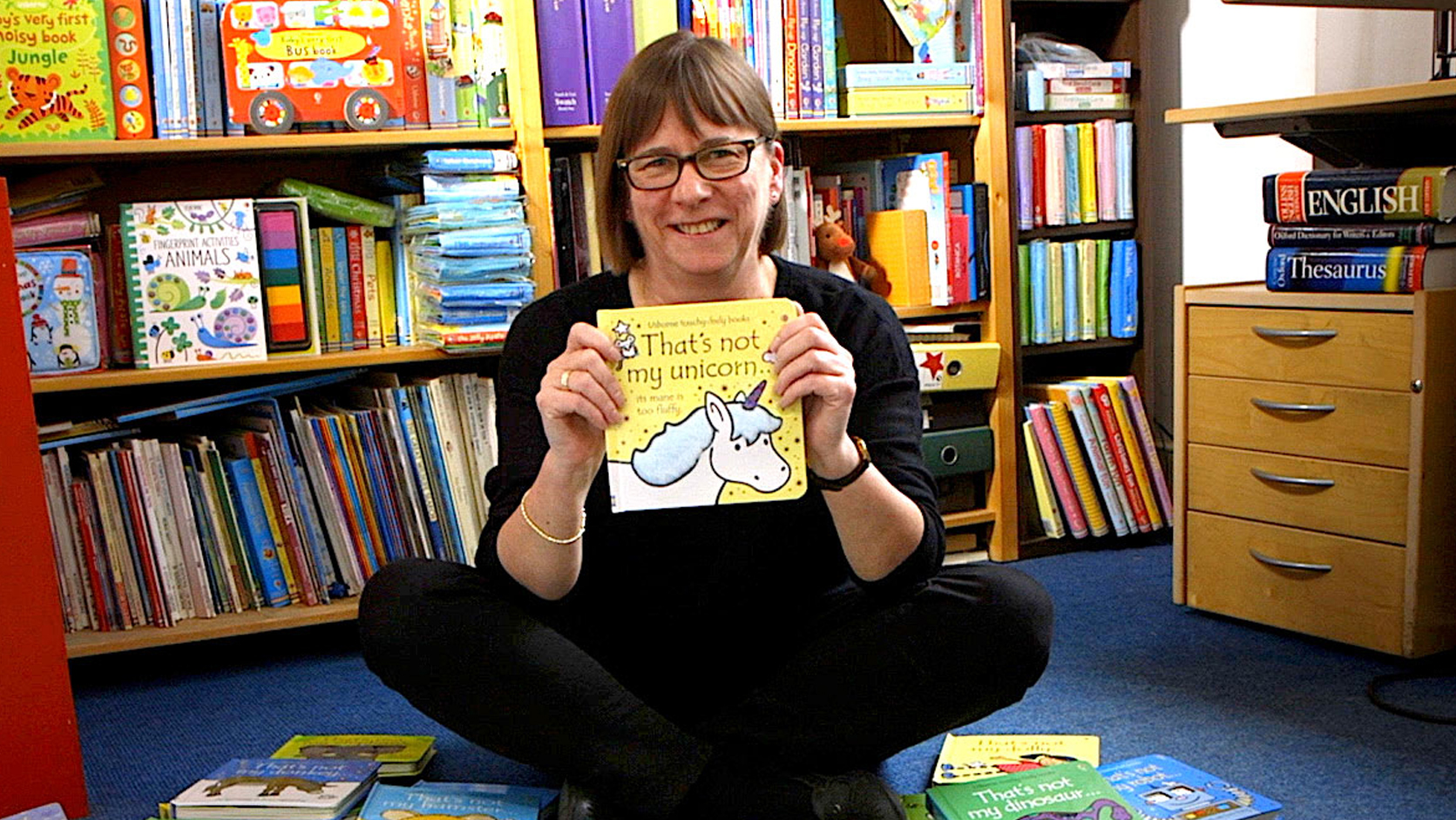 2019 marks 20 years of Usborne's bestselling THAT'S NOT MY® series of touchy-feely books for little ones.
Author Fiona Watt takes us behind the scenes to see how a THAT'S NOT MY® series book is made. She works closely with THAT'S NOT MY® series illustrator Rachel Wells in drafting ideas for the pictures and thinking of attributes that would work for the touchy-feely patches. For That's not my elephant... it was the ears, trunk, tusks, tail, tummy and feet.
Here are Rachel's initial sketches: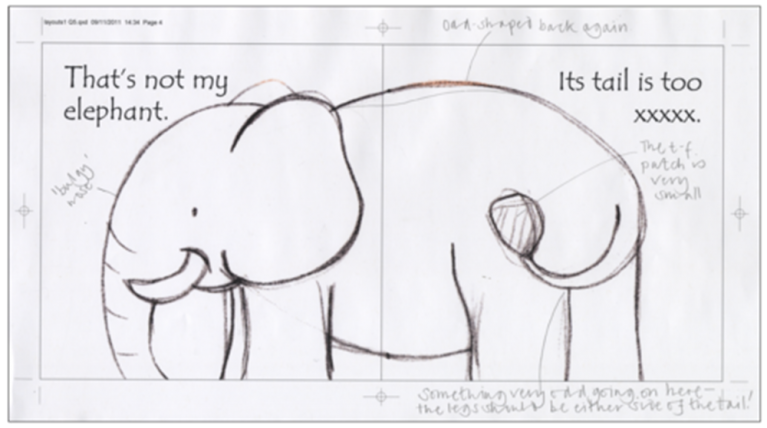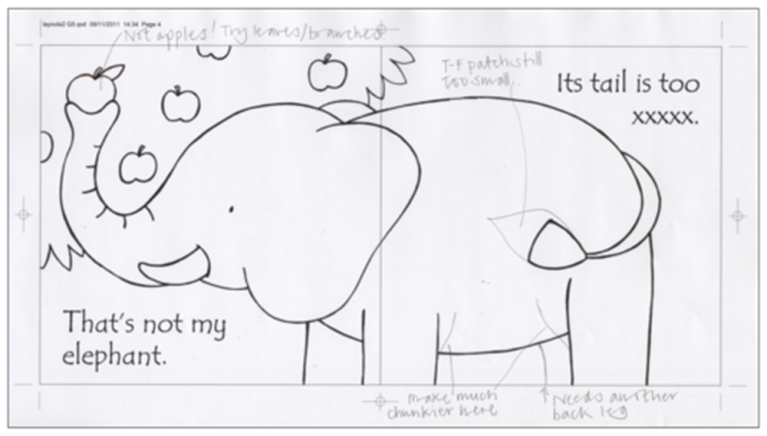 Fiona writes: "In the first one, we felt the touchy-feely patch on the tail should be larger. I spoke to Rachel and she sent back a new sketch.
Rachel amended the shape of the elephant, but the touchy-feely patch was still too small. She'd added some background, but I felt it wasn't a good idea to show an elephant eating an apple, as elephants don't eat apples in the wild!
Above is Rachel's third pencil sketch, this time with the elephant holding a branch. Usborne Art Director Mary Cartwright and I asked Rachel to do a few further tweaks before she did the final artwork and coloured it in digitally. The tail was a bit too blobby and the little mouse was missing.
Above you can see the final, coloured artwork with an amended tail and the mouse! At this stage I choose the touchy-feely texture and decide on the sensory adjective. I have a large folder with sample fabrics that have been used in other Usborne touchy-feely books, and try to use one of them as I know they have passed the rigorous safety tests."
The THAT'S NOT MY® series books may have sold over 20 million copies worldwide, but they almost didn't see the light of day. Peter Usborne was so against the idea of the 'negative' sounding title that he said they would be published 'over my dead body'! Fortunately, he changed his mind and here we are over 50 titles later...
Explore the full range of THAT'S NOT MY® series books here.
Featured in this article
About the Author
Fiona Watt is an Editorial Director and writer at Usborne Publishing. She graduated from Exeter University with a Bachelor of Education in Art and Design. She taught for three years at a primary school in Kent, before spending two years at a British school in The Netherlands. She started working at Usborne in 1989 and has written and edited hundreds of books including baby and novelty, sticker, art and craft, cookery, science and activity books. She has written all the titles in the award-winning THAT'S NOT MY® series and many in the highly successful Sticker Dolly Dressing series. She is the sixth biggest-selling UK children's author, with over 10 million of her books sold in the UK since records began.