Behind the scenes at Usborne
Origami: the magic of fortune tellers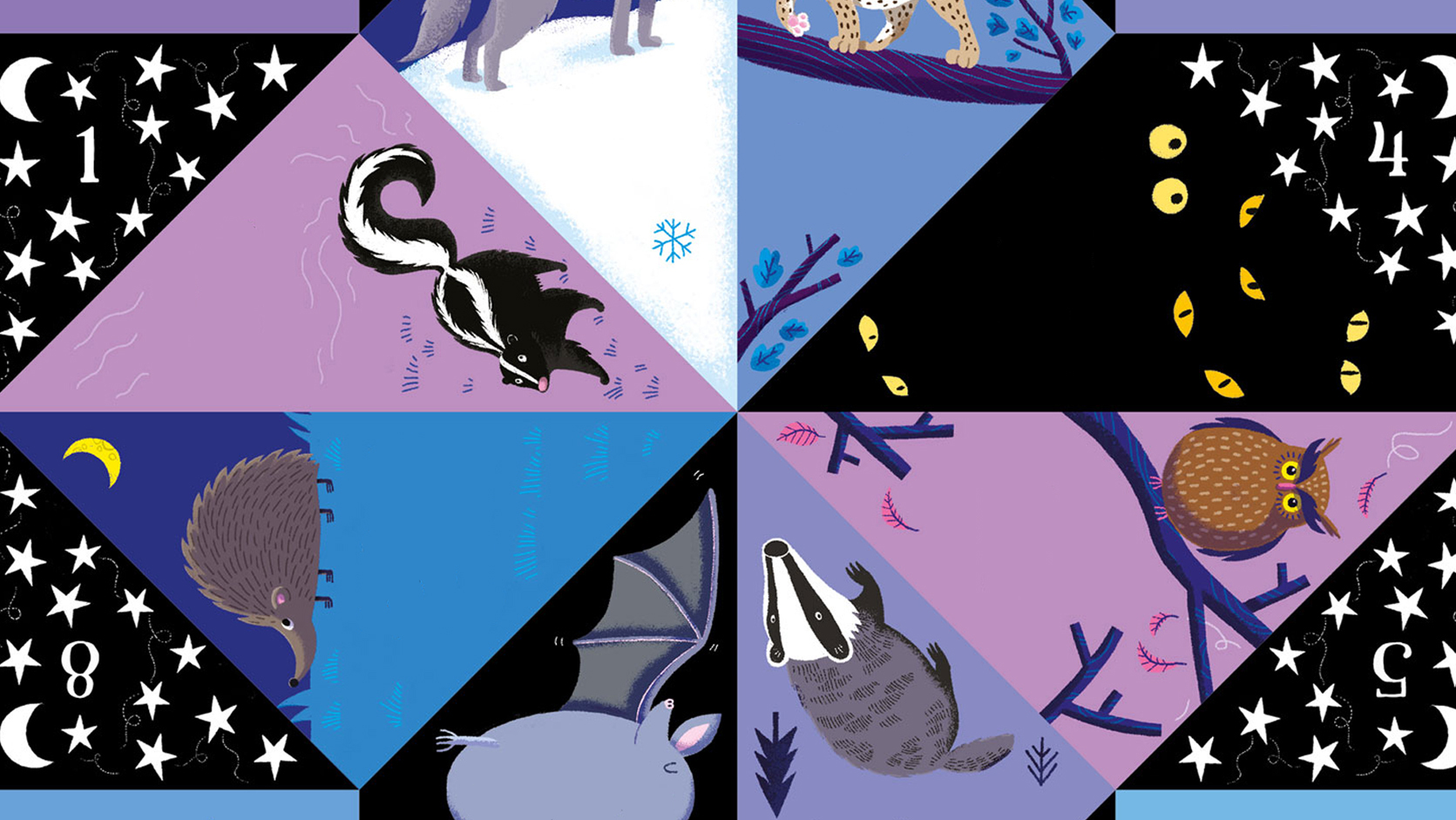 Lucy Bowman, author of our new Origami Fortune Tellers tear-out pad, writes about the history of origami and paper fortune tellers.
Origami is the art of paper folding. The name comes from a Japanese word, but people have been folding paper into models all over the world for hundreds of years.
This ancient painting shows a group of Japanese women and girls making origami together.
Today, a fortune teller is the origami model that many children will first learn. It's the star of our new title, Origami Fortune Tellers, which has 80 uniquely designed sheets to tear out and fold.
Everyone involved in making this pad remembers playing with fortune tellers when we were younger – although some of us called them 'cootie catchers', or 'chatterboxes' back then.
It was a chance to use our imagination to come up with ideas for fortunes, and practise our art skills by drawing pictures to go with the words. My friends and I used to try to outdo each other by writing the funniest, cleverest or spookiest messages that we could think of.
The best thing about writing this book was coming up with ideas for themes for the fortune tellers, everything from sports and superheroes to bugs and birthdays. Then, the designers found creative ways to bring the words to life.
---
This fortune teller tells you your pirate nickname.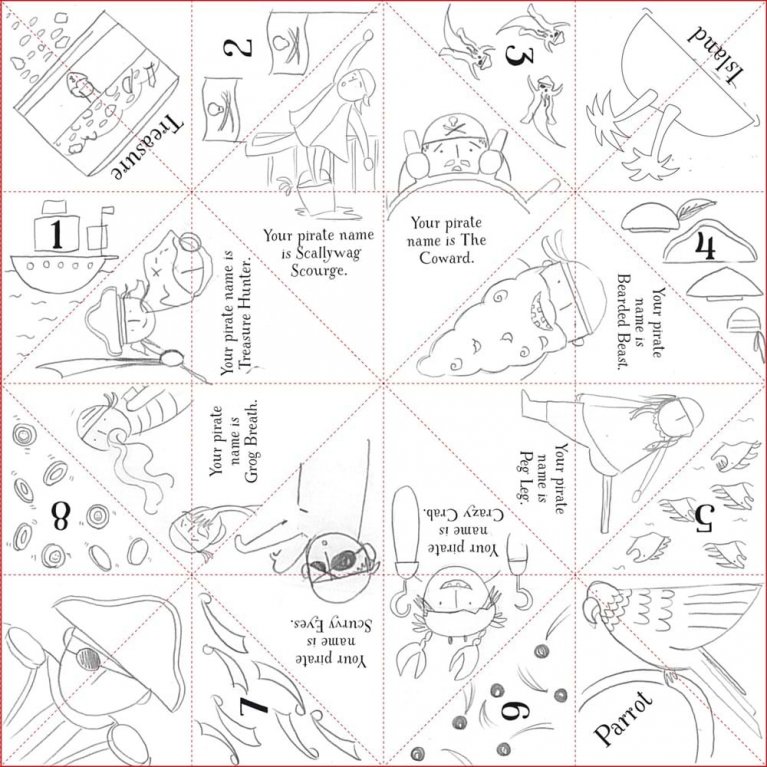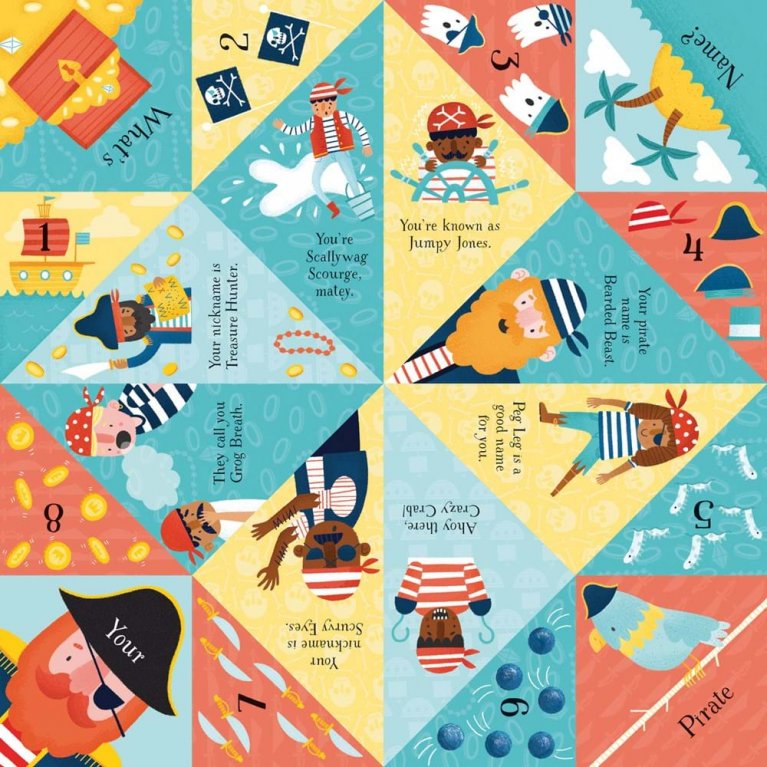 ---
This fortune teller tells you to act like a night animal.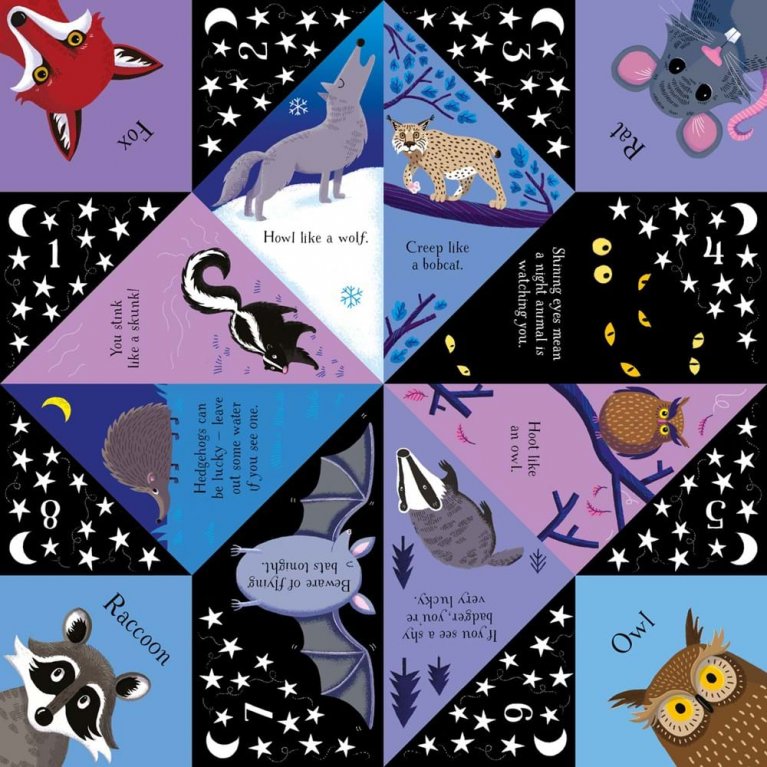 ---
To let our readers get really creative, we also included lots of patterned fortune tellers in the pad with space for adding their own messages and pictures.
The appeal of fortune tellers is that they're so easy to make, and there's a game to play once the folding is done. The game changes every time depending on which fortune teller you choose from the pad.
Happy folding!
Origami Fortune Tellers is out now.
About the Author
Lucy Bowman grew up in a village in Cheshire, where she spent her time having adventures outdoors or reading about them in books. She completed a degree in American Studies and joined Usborne to write books on all kinds of topics, from Antarctica to space to games and puzzles.