Behind the scenes at Usborne
How to write a history of the world – in 160 pages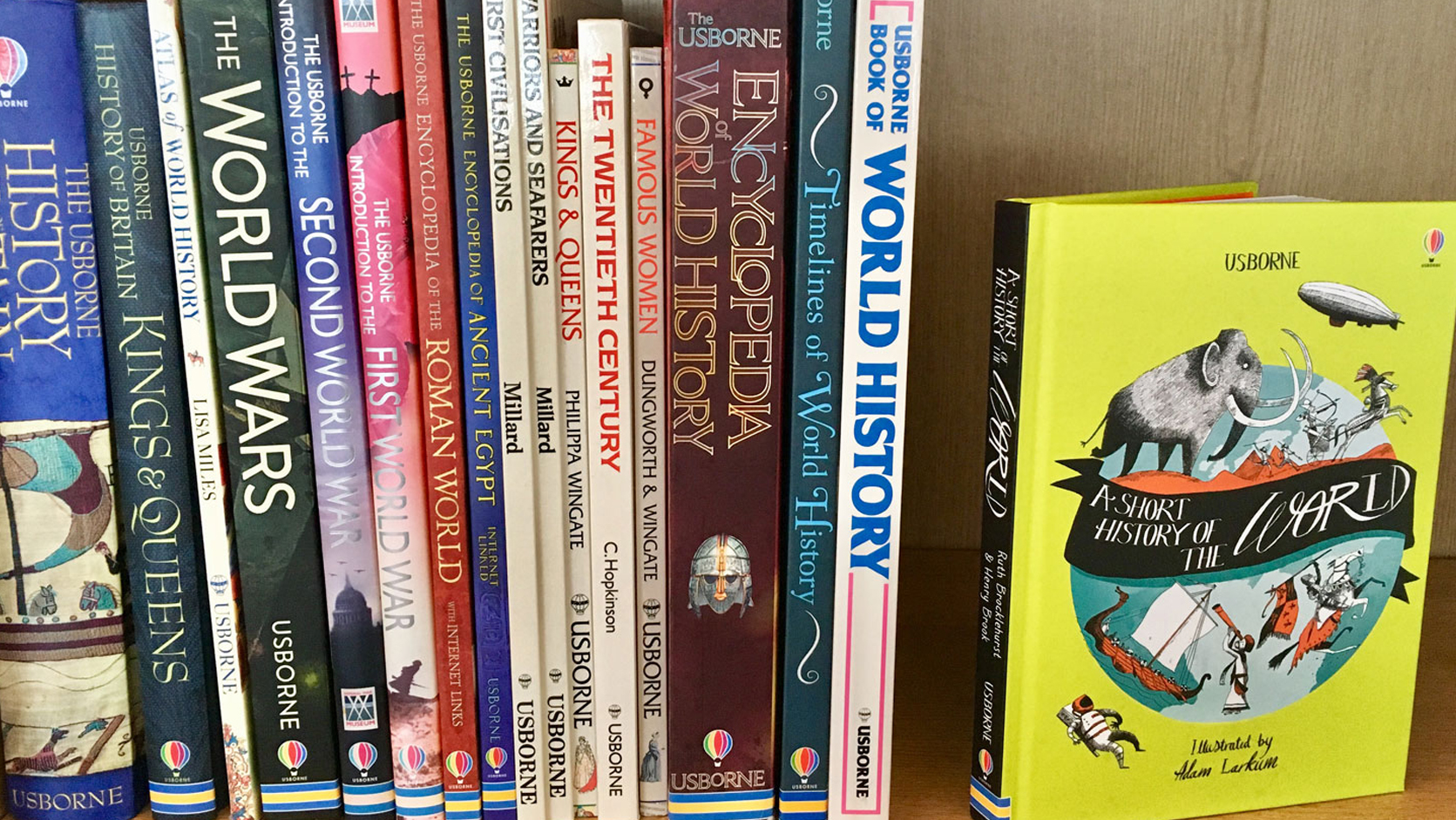 Ruth Brocklehurst, co-author of A Short History of the World, reveals how they condensed such an enormous subject – and why advice from an expert was invaluable.
When we first discussed the idea of producing A Short History of the World, we were excited. Usborne has published lots of brilliant, much-loved large format history books, but this was going to be different.
Jenny Tyler, our Publishing Director, told us this book was to be small format, with narrative style text and lots of illustrations, "a beautiful book for children to treasure," she said. Then, she dropped the bombshell that Peter Usborne wanted it to be just 96 pages long. How on earth were we going to squeeze thousands of years of human history into such a small book? How would we decide what to include and what to leave out?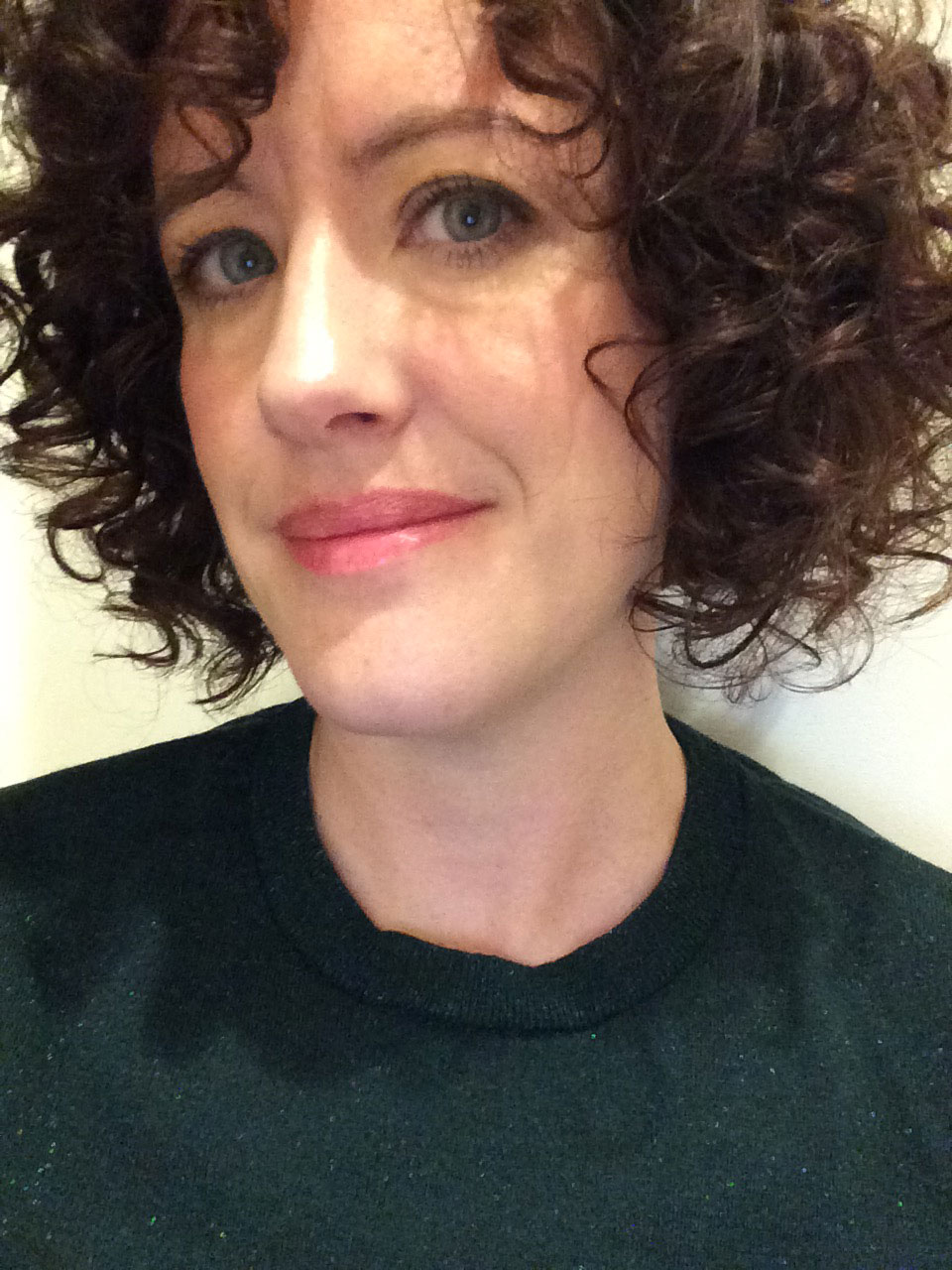 Ruth Brocklehurst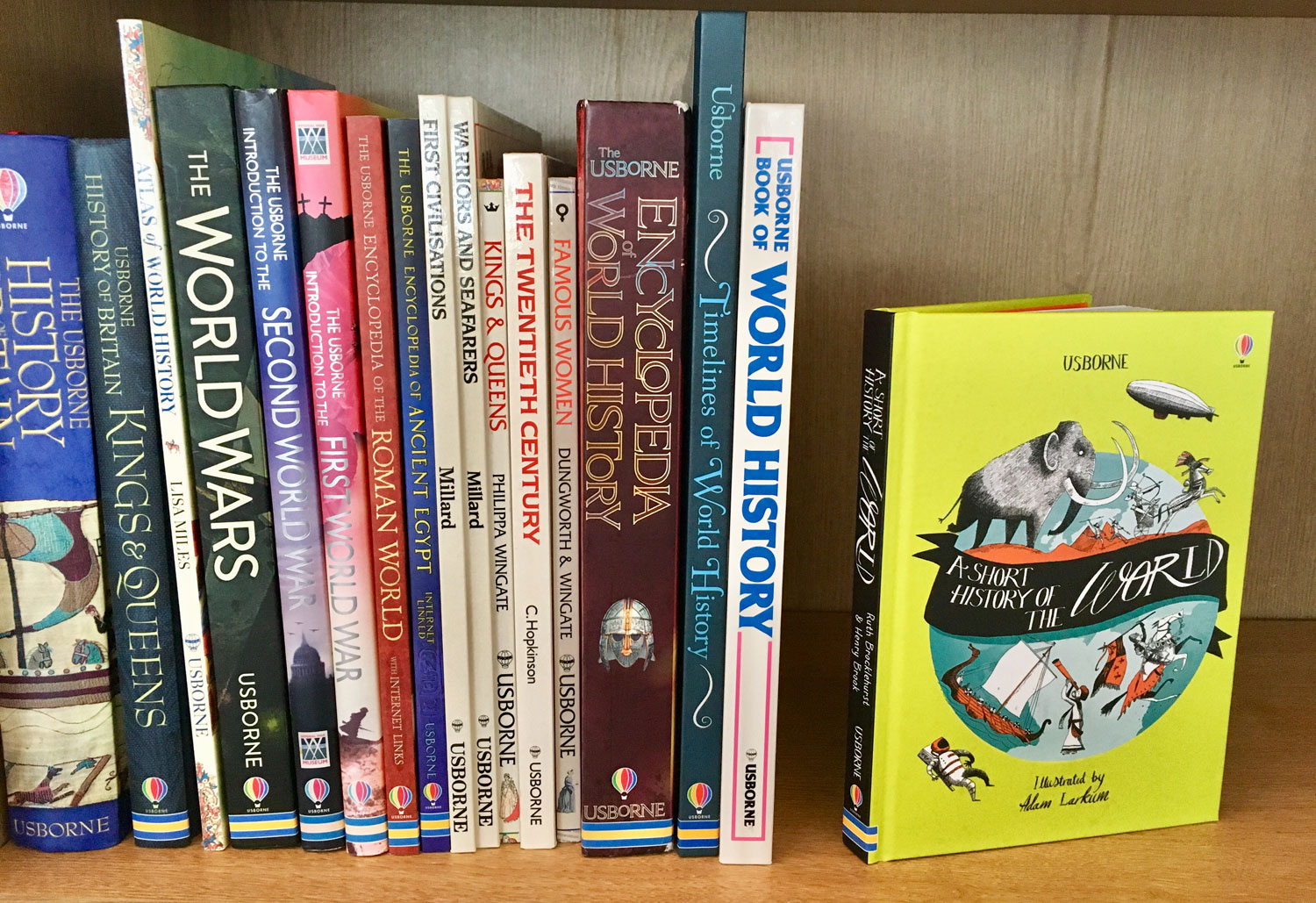 A Short History of the World, alongside some of Usborne's large format history books
Fortunately, every book we create is a collaborative project. No difficult decisions are made alone. Right from the planning stages, writers, editors and designers all work together to decide on the style, tone, look and feel we want to achieve. There was no way this book could cover as much as our big encylopedias. Instead, we wanted to produce an engaging introduction to world history that would fill in some of the gaps between the topics most commonly taught in schools ­– and hopefully spark readers' curiosity to explore further.
But how do you do that in a short book without it simply becoming a list of names and dates? Pictures help bring text to life, but they can also say more in a limited space than a paragraph describing the details of a military campaign or the rise and fall of an ancient civilization. For this important task, we decided Adam Larkum's lively and humorous illustration style would be perfect.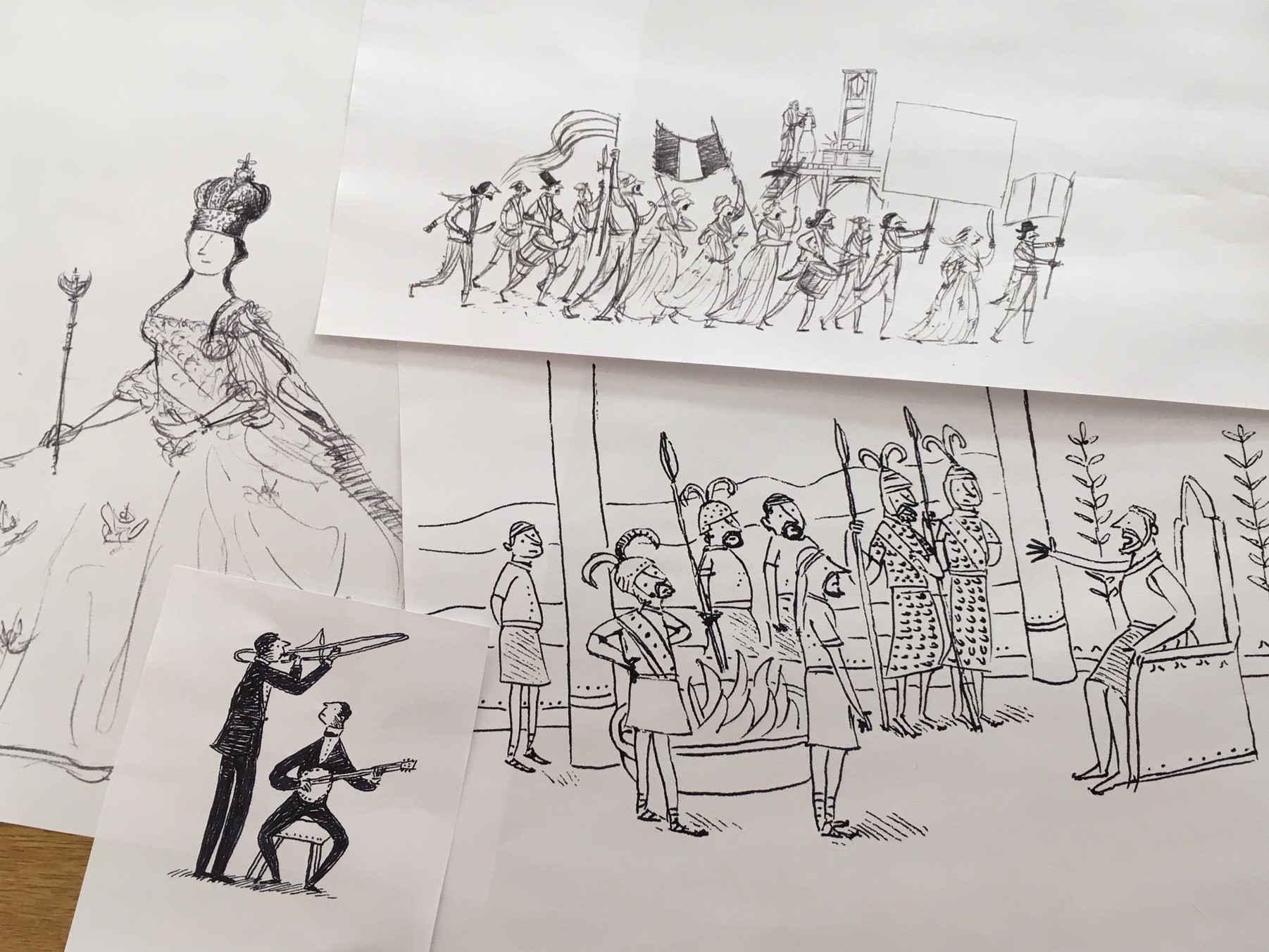 Here are some of Adam's pencil roughs and ink illustrations. We wanted to experiment with different colours, so these were added later by Usborne designers.
We had chosen the look and style of the book, but there still remained the question of how to decide what to include and what to leave out. To help us, we needed expert advice, so we called on Anne Millard.
Anne has written and acted as consultant on so many books for Usborne (and other publishers) she has lost count. She has a degree in history, diplomas in archaeology and education, and a doctorate in Egyptology. As well as taking part in several archaeological excavations in Egypt, she has lectured on a whole range of periods. Even in retirement, she spends much of her time burrowing through the latest academic publications to stay up-to-date in all fields of history.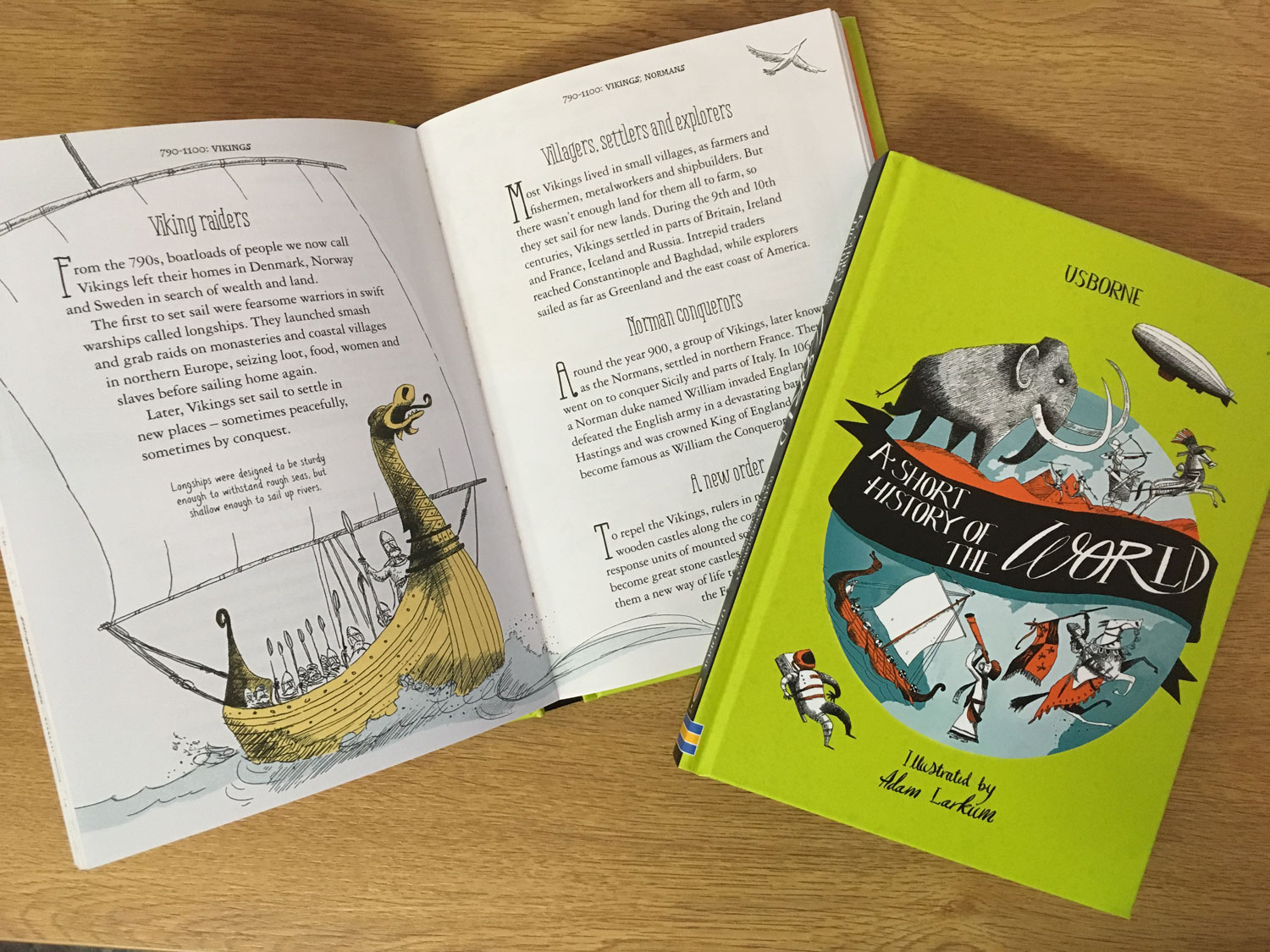 A final double-page spread on Viking Raiders, from A Short History of the World
The range and depth of Anne's knowledge is astonishing, but what really makes her an invaluable consultant is her unquenchable passion for history. She's a fantastic raconteur, so discussing the ins and outs of our books with her often involves hearing lurid accounts of scandals and intrigue, the stories behind the stories – not always suitable for younger readers!
We spoke to her and outlined our plans. "It's impossible!" she said. "You need more pages." Her advice was to read as widely as possible and to follow the general consensus as to what counted as the key events.
For every page of narrative we wrote, we had to cut four, and for every intriguing event and fascinating character we read about, we had to omit dozens. Sadly, even Anne's favourite historical figure, the Egyptian Queen Hatshepsut, didn't make the final cut.
Without Anne's guidance, the book would probably be thousands of pages long and counting... But in the end, we squeezed it all into 160 pages – which really is still very short.
About the Author
When she wasn't riding her bike or making things out of loo rolls and scraps of fabric, Ruth spent her childhood reading about detectives and historical figures. She has written and edited countless books for Usborne - some about detectives and historical figures; some about dinosaurs, scientists and astronauts.