See inside
Zoom image
Lift-the-Flap Questions and Answers About Feelings
Why can't I be happy all the time? What can I do when I feel like exploding? Is it ok to give up? This book is packed full of tips, tools and everyday situations to help kids think about and answer these BIG questions for themselves.
Extent:

14 pages

Dimensions:

8.7 x 11.1in

Board (direct sales) ISBN:

9780794553685

Publication Date:

March 2022

Work Reference:

05995
Quicklinks
Visit Usborne Quicklinks for links to websites with videos, tips and activities about feelings and how we can look after them.
Activities to try from this book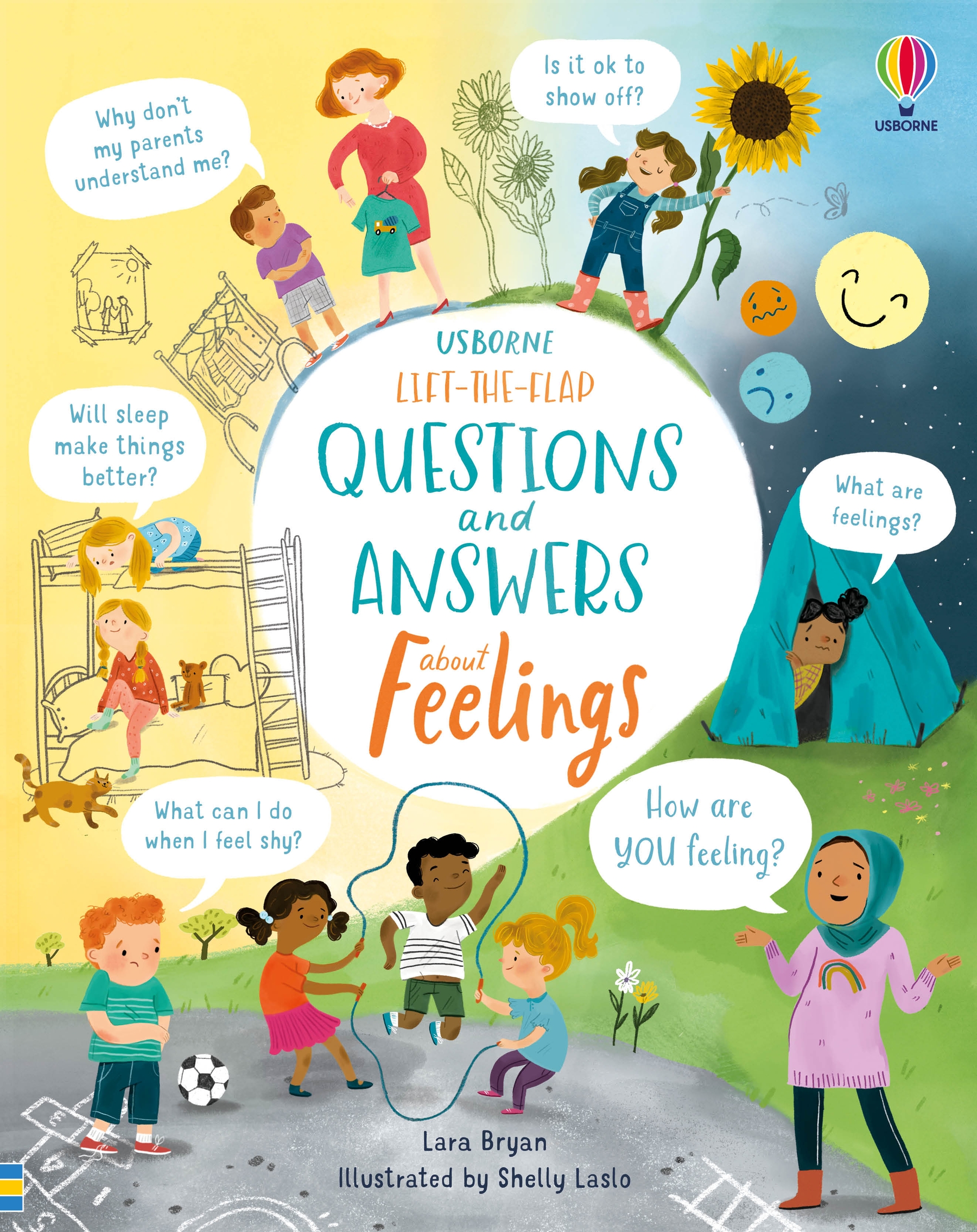 Teachers' resources
This resource pack focuses upon recognizing and understanding feelings and can be used with children from EYFS through to KS2.