Have you ever wondered what happens in the zoo at night? Well, the answer, in this zoo anyway, is that all the animals create a hullabaloo - playing music, dancing, singing and generally having a noisy good time. Zanna Davidson's rompingly rhythmic story, with lots of phonic repetition, is a joy to read aloud and to listen to.
Extent:

32 pages

Dimensions:

8.3 x 8.3in

Hardback (direct sales) ISBN:

9780794548452

Accelerated Reader Book Level:

2.9

Accelerated Reader Interest Level:

Lower years (LY)

Lexile:

670L

Publication Date:

May 2020

Work Reference:

05204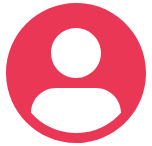 Alison Friend
Alison has loved painting and drawing for as long as she can remember. Animals were always a favourite subject, and as a child she copied them obsessively from wildlife books and encyclopaedias.
Alison now lives in the beautiful Lake District. In her spare time she enjoys walking her dog in the fells, swimming in the lakes (when it's warm!) and falling asleep during really good films!
Usborne Phonics Readers make learning phonics fun. Each title introduces beginner readers to a wide variety of phonemes in a lively, rhyming tale.

Find out how to use Phonics Readers with your child on our blog
View series: Phonics Readers