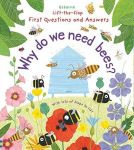 First Questions and Answers: Why do we need bees?
Age: 4+
US$14.99
Series: First Questions and Answers
First Questions and Answers: Why do we need bees?
Why do we need bees? How do they make honey? And who's who in a beehive? Children can find the answers to these questions and many more in this informative lift-the-flap book. With colorful illustrations, simple text and chunky flaps to lift, young children can discover lots of amazing facts about bees and why they need our help.
Extent:

12 pages

Dimensions:

7.8 x 8.7in

Board (direct sales) ISBN:

9780794540302

Publication Date:

July 2017

Work Reference:

04018
Beautifully designed with eye-catching, colourful illustrations... Ideal as a learning tool for parents, nurseries and school, Why Do We Need Bees? offers a hive of fun and important facts for both children and adults.
Full of brilliant questions and appealing illustrations that are sure to keep young readers engaged... a great book to share in a learning setting.
With clear, colourful, slightly comic illustration, easy-to-read text and durable flaps – inquisitive children will love poring over these titles again and again, acquiring information whilst having fun.
Quicklinks
Visit Usborne Quicklinks for links to websites where you can peek inside a bee hive and listen to bees buzzing.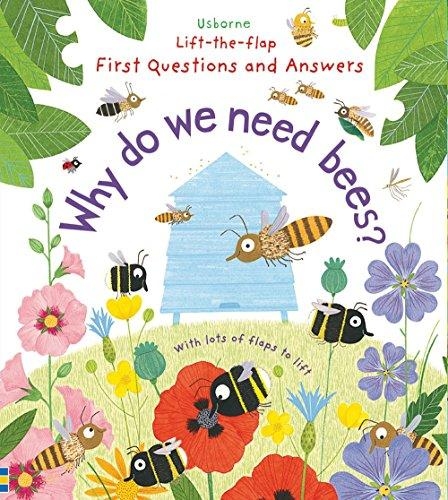 Teachers' resources
Test observation skills, encourage curiosity about the natural world and complete a range of bee themed tasks in these resources suitable for EYFS and KS1.