You are invited to celebrate World Book Day 2021 with Usborne!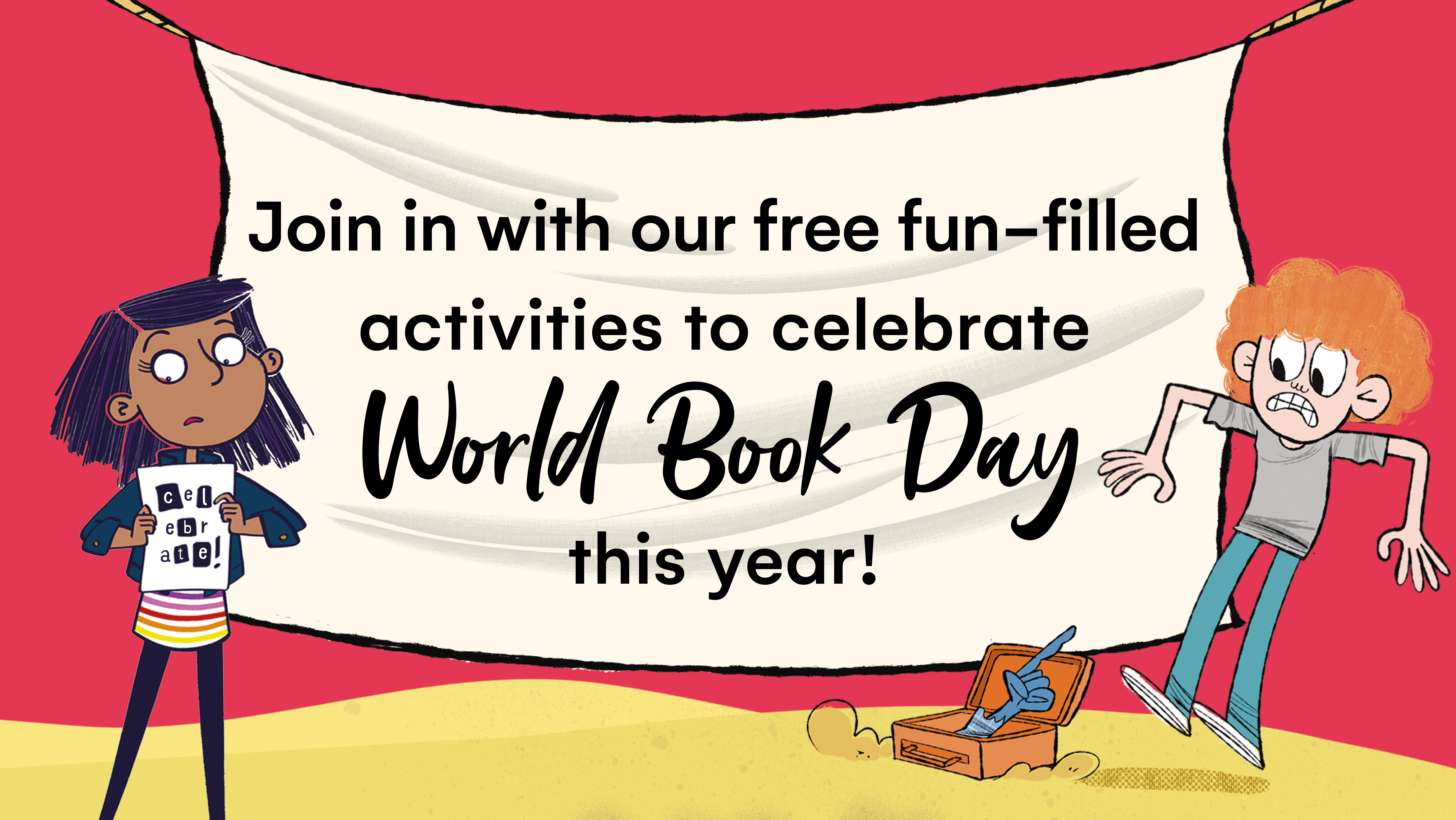 Teachers you are our heroes! And we want to thank you by inviting you to join us in a fun-filled day of free activities to celebrate World Book Day.
With the help of some of our amazing authors, we have created five different sessions for your classes to take part in based on a mixture of fiction and non-fiction books:
With book readings from our authors, video content to explain the tasks and downloadable activities, we'd love pupils across the UK to get creative, discover new things and stretch their imaginations. You can access all the materials on our World Book Day Activities page.
And that's not all!
We know that one of the best bits about World Book Day for children is immersing them in a world of books, so we've transported our usual physical bookfairs into a virtual setting.
Our Independent Usborne Partners are on hand to arrange a virtual bookfair from start to finish and can tailor the books they show to suit the needs of your pupils – be it something for reluctant readers, books to stretch and challenge, books to support with home learning, and books for those that love a good fact.
Plus, every book sold contributes towards a free book allowance for your school to boost its libraries and classrooms with exciting new additions. Ask your Partner to arrange a virtual bookfair for your school or find your local Independent Usborne Partner here.
Oh, and don't forget your World Book Day tokens – every child can save at least £1 on their next forever book!
We can't wait to hear what your classes get up to this World Book Day!
About the Author
Lucy Raby is part of the Usborne Community Partnerships family and works as their Schools Marketing Editor, focused on helping all children to access books that will spark their imagination. A qualified teacher, she is passionate about literacy and learning and encouraging children to read for pleasure.