Buying Usborne Books in China
In China, Usborne books are available in both English and Chinese via major online retailers including:
You can find out more on the Usborne China website.
For enquiries about Usborne books in English, please email our International Sales Team.
Usborne books in Chinese (simplified characters) are produced and sold by our partner, Jieli. Find out more here.
For all our latest news, follow us on our official Weibo and WeChat accounts, or visit Usborne.CN
Beware of pirated copies of Usborne books
In common with other publishers, we're aware that many Usborne books are being sold at very low prices on various online marketplaces. These books are likely to be illegal, counterfeit copies, and if so, they may also be unsafe as they have not been produced according to our strict safety standards.
Audio
Usborne books may have audio on a CD or streaming audio via a QR code. We never supply audio recordings via email.
Safety First
Books printed on paper and with inks that have not passed safety tests could endanger the health of your child. For more information about safety and testing, listen to Peter Usborne on the video below and see our
Safety Policies
page.
Protecting the Environment
In addition, Usborne books are printed on paper from a sustainable source, and we take every measure to reduce the impact on the environment. (Read more about our
Ethical Policies
.)
Let Us Know
If you are concerned about copies of Usborne books you've seen at a very low price, please email our
International Sales Team
.
Safety Testing Usborne Books
In this video, Usborne Founder and Managing Director Peter Usborne talks about safety testing Usborne books and why it is so important.
Social Media
Find out latest news and updates by following Usborne on Weibo and WeChat. Scan the QR code to access the Usborne WeChat account.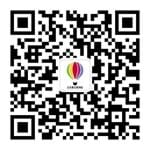 Usborne WeChat