Celebrating Usborne's 50th birthday!
Usborne is celebrating a special birthday in 2023 – we're 50! It's amazing to think that multiple generations have grown up with Usborne books, growing their minds along the way.
Usborne has always existed to create the very best books possible, for children of all ages. Over the last half century, we've branched out from non-fiction into activity books, baby books and fiction, but every book that we have ever published – and ever will – aims to spark curiosity. Whether that's a baby exploring a book for the first time, discovering the touchy-feely textures of a That's not my… book or an older child finding out about human rights in Politics for Beginners, Usborne books always encourage children to explore the world around them, asking plenty of questions along the way.
Peter Usborne founded Usborne in 1973 when he found out he was going to become a parent. He regularly said that being a children's publisher was the greatest privilege of his life. Peter sadly died in March 2023 but not before seeing his beloved company into its 50th birthday year, and being awarded the CBE for services to literature. His daughter Nicola Usborne continues her dad's legacy, as managing director – Usborne is truly a family business. The Usborne family motto is 'good books, good jobs, good charity', and the company has remained fiercely independent to allow these values to be at the heart of everything we do.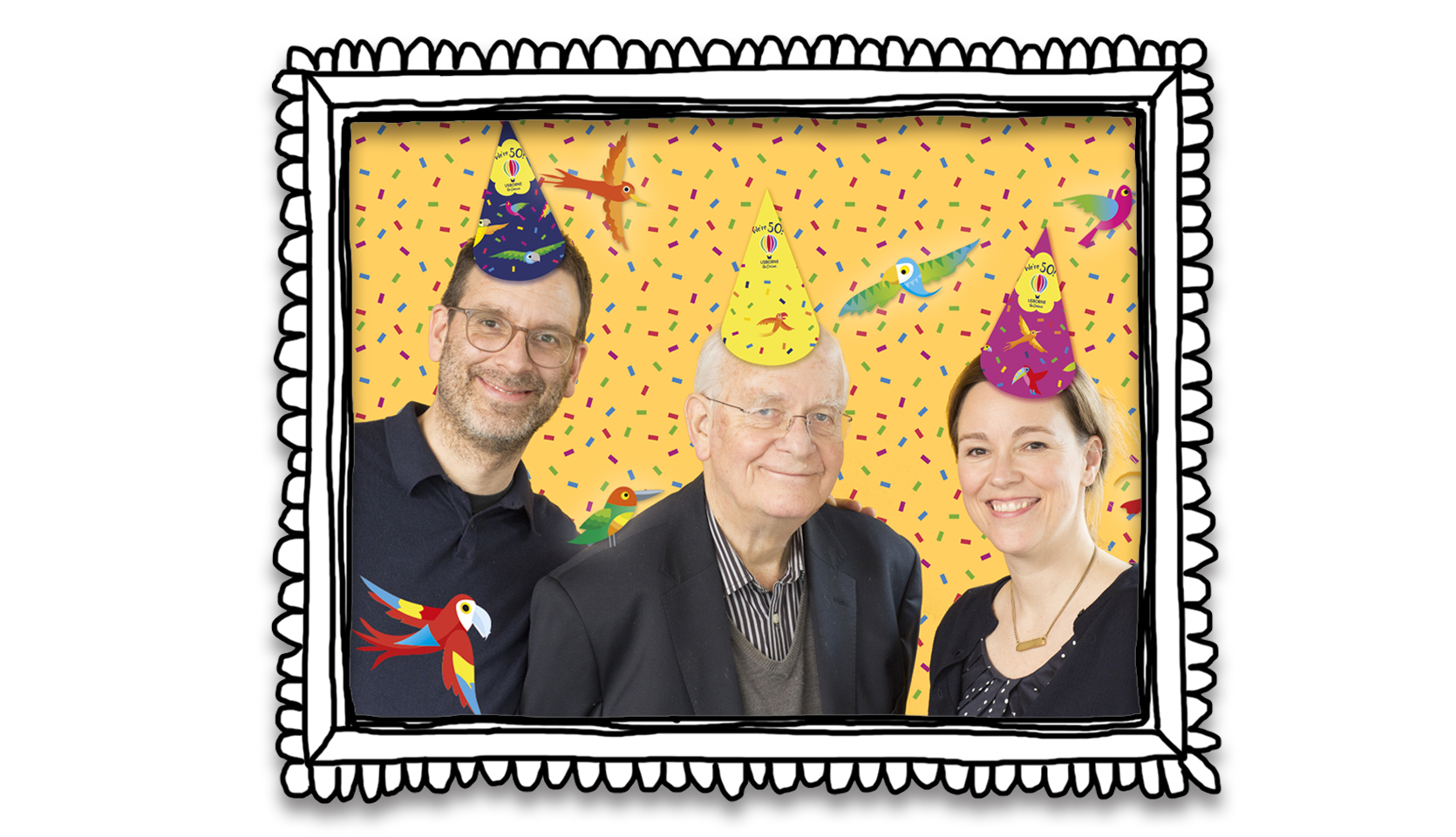 L-R Martin, Peter and Nicola Usborne. Copyright (c) Martin Usborne, 2018.
Good books
Usborne is one of the world's leading independent book publishers. Peter Usborne revolutionised children's books when he set up Usborne in the 1970s, pioneering a new generation of engaging, innovative books for children which combined popular subject matter with unrivalled quality in editorial, design and production. He was awarded a CBE in 2022 for 'services to literature'.
There are now more than 12,000 Usborne books in print around the world, all published under the Usborne name and bearing our iconic rainbow-coloured hot air-balloon logo. That includes 3,000+ books published in English, as well as books in Mandarin Chinese, Korean, German, French, Italian, Spanish, Dutch, Catalan and Brazilian Portuguese. We have also sold translation rights in a further 137 languages and dialects, allowing children all over the world to enjoy our books.
We only publish books for children, so we come at the world from a child's point of view: all our books are written in their language and designed for their curious eyes. We aim to make irresistible books, written in an infectious, enthusiastic and interesting way.
We love books: that's why we write and design all of our own books here at Usborne Towers. Not many other publishers do this, because it's very hard work and takes a really long time to get right. But we think it's worth it, because it means you can trust the quality, accuracy – and care – that goes into everything we make.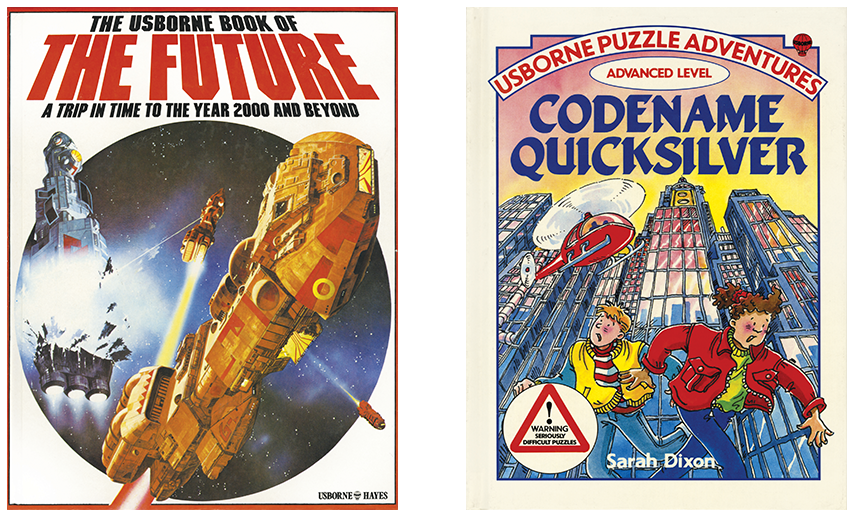 Careers to be proud of
We have a huge team of designers and writer/editors, who are central to our 'meticulously-crafted' approach to making books. That's in addition to all of the usual jobs you'd expect to find in a publishing house. If you're curious about how many people it takes to make a book, read about the roles and teams at Usborne, and if you thinking of a career at Usborne, any current vacancies are advertised on our website and on LinkedIn. If you are based in the UK you can set up your own business selling Usborne books as a self-employed Independent Usborne Partner. Find out more about our direct sales division, Usborne Community Partnerships.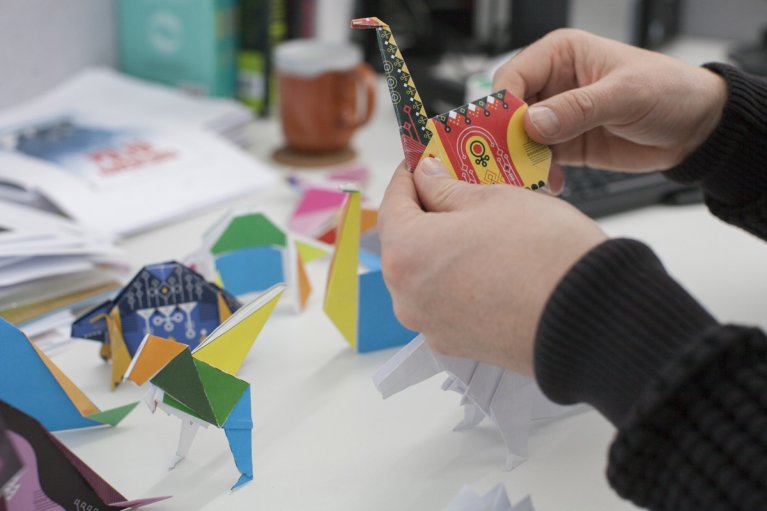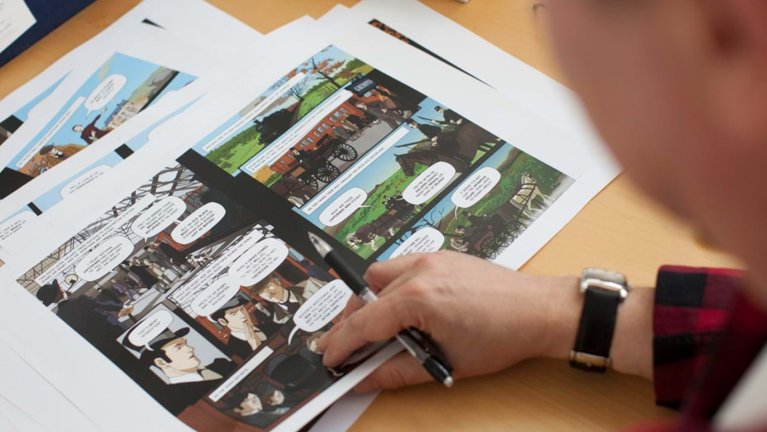 Helping children worldwide
The Usborne Foundation is a charity set up and run by the Peter, Nicola and Martin Usborne with the mission to challenge some of society's biggest problems by creating new and exciting ways for children to learn, using games, interactive media and video. As well as supporting a range of charities in this space, the foundation funds Teach Your Monster a non-profit that creates magical, fun-filled learning games for kids including the BAFTA-nominated game 'Teach Your Monster to Read' which has helped millions of children, all around the world, learn to read.
As we celebrate our 50th Birthday in 2023 we are proud of our what we've been able to create for children over the last 50 years, and excited about the next 50.