Parents: Children should be supervised online. Please read our online safety guidelines.
Usborne is not responsible for the content of external websites.
World History from Ancient to Modern Times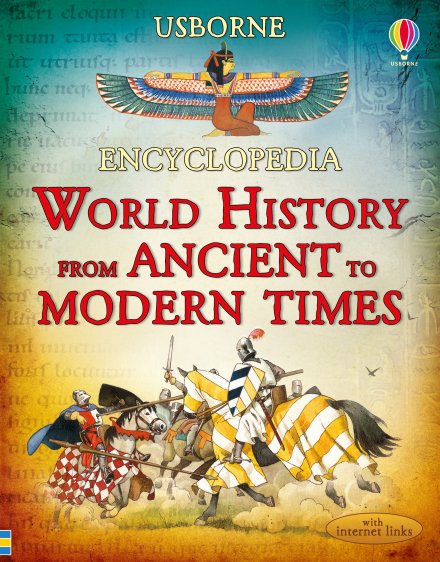 Discover the Quicklinks for this book
Age: 8+
Please note, games that used Adobe Flash are no longer supported by web browsers, so content may differ from what is described in your book. NB: This book was previously called 12000 Years of World History.

Explore the history of the world with websites where you can:

See what it was like to live in ancient Egypt.
Meet knights and find out about jousting.
Listen to famous speeches by leaders in the 20th century.
Scroll down to see all the links