Parents: Children should be supervised online. Please read our online safety guidelines.
Usborne is not responsible for the content of external websites.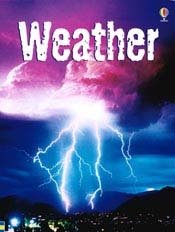 Discover the Quicklinks for this book
Age: 4+
Explore weather around the world, from clear, sunny days to booming thunderstorms with links to websites where you can:
Find out what clouds have to do with weather.
Discover why thunder happens.
See rain, snow and other types of weather.
Scroll down to see all the links
Please note, this book is not available for sale on this website.