Parents: Children should be supervised online. Please read our online safety guidelines.
Usborne is not responsible for the content of external websites.
Lift-the-flap Questions and Answers About Music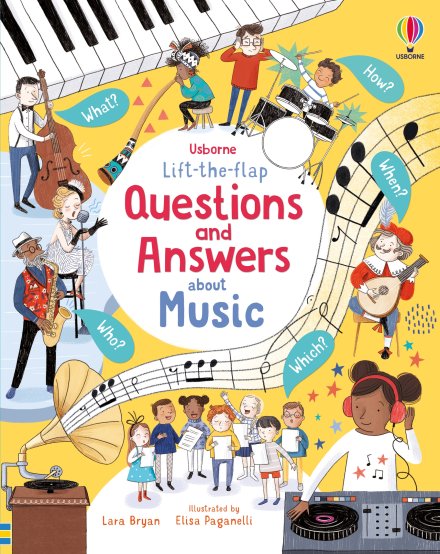 Discover the Quicklinks for this book
Age: 6+
Listen to songs, sopranos and sonatas, and discover the answers to more questions about music, including:
How high can you sing?
Who was deaf when he composed his best work?
Can you play music in space?
Scroll down to see all the links