Parents: Children should be supervised online. Please read our online safety guidelines.
Usborne is not responsible for the content of external websites.
Understanding the Climate Crisis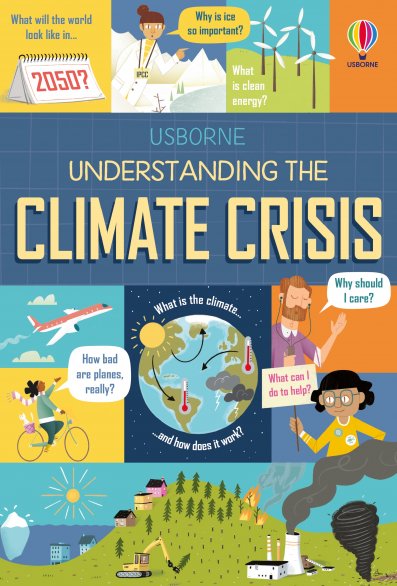 Discover the Quicklinks for this book
Age: 10+
Examine the science behind climate change, see how global heating is changing the planet and find out how you can become a climate crusader with links to websites where you can:
Find out how global heating is changing Greenland.
See how the Netherlands is battling rising sea levels.
Watch student activists protest for action against climate change.
Scroll down to see all the links
Please note, this book is not available for sale on this website.