Parents: Children should be supervised online. Please read our online safety guidelines.
Usborne is not responsible for the content of external websites.
Big Book of Big Dinosaurs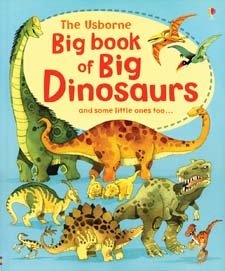 Discover the Quicklinks for this book
Age: 4+
Meet dinosaurs and prehistoric creatures that lived millions of years ago and find out how to say their names with links to name guides, videos and activities where you can:
Meet a Brachiosaurus.
Find out fun facts about Tyrannosaurus rex.
Hear how to say "Rhamphorhynchus".
Scroll down to see all the links
Please note, this book is not available for sale on this website.