Parents: Children should be supervised online. Please read our online safety guidelines.
Usborne is not responsible for the content of external websites.
Lift the Flap Multiplying and Dividing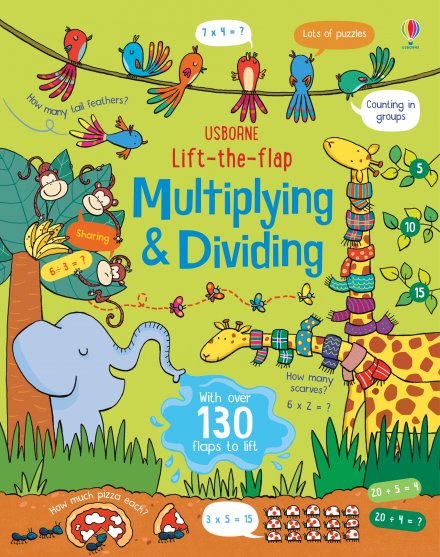 Discover the Quicklinks for this book
Age: 6+
Are you a multiplying master? Challenge your multiplying and dividing skills with links to videos, games and activities where you can:
Explore fractions and dividing using cookies.
Catch fish with a doubling game.
Test yourself with quick times tables quizzes.
Scroll down to see all the links