Helping children stay safe online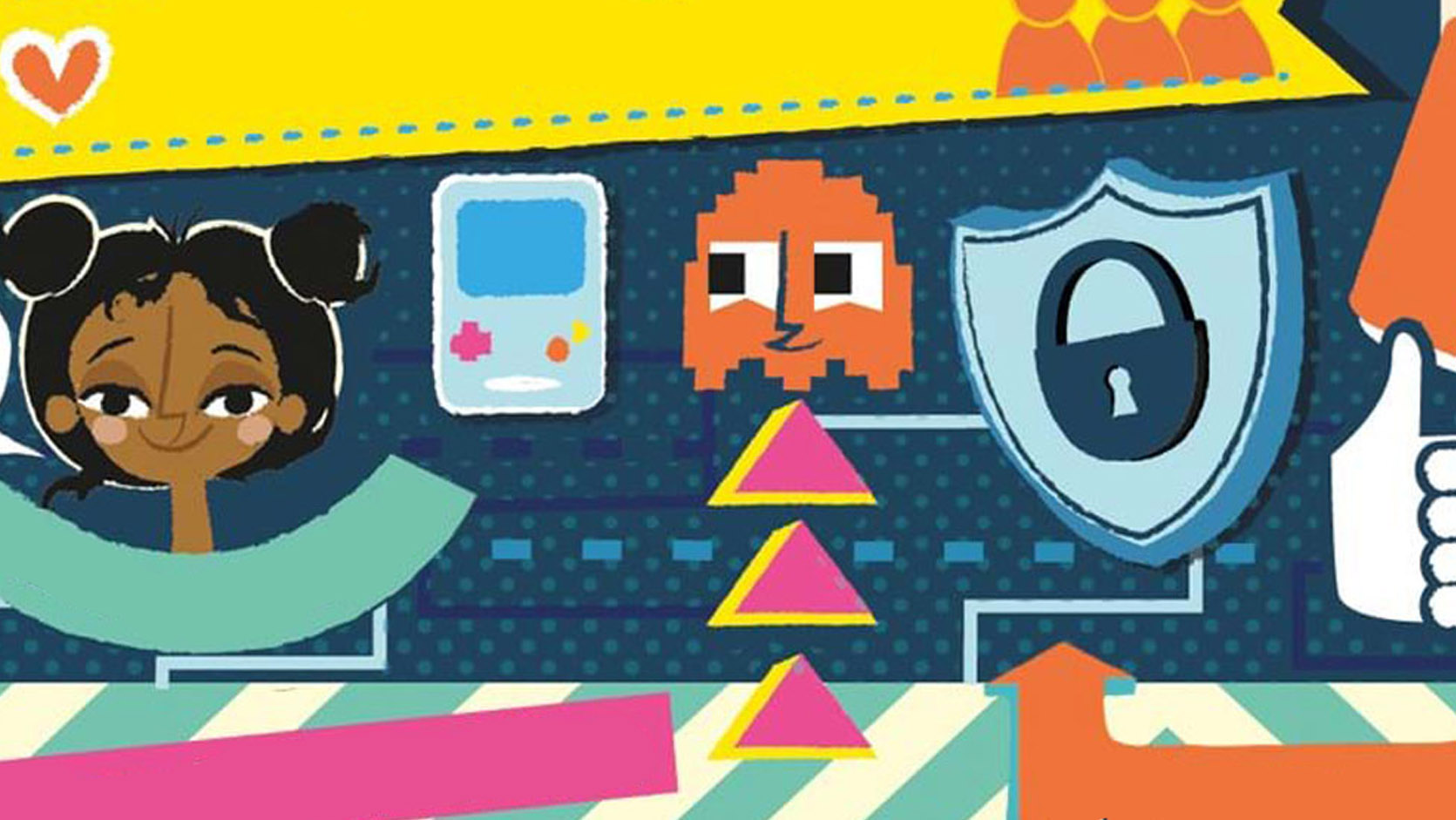 Usborne Director of digital development, Lisa Watts, discusses online safety and Usborne books and online resources for helping children stay safe online:
This week, it's Safer Internet Day, and there's a lot in the news about keeping children safe online. At Usborne, we think about online safety throughout the year. Our award-winning book, Staying Safe Online, is packed with practical advice for older children and young teens. As a parent, it helped me understand all the different ways kids use the internet – I read it from cover to cover!
The UK Children's Charity, the NSPCC , has renewed its call for government legislation for a mandatory code of practice for social media sites, with fines for those that break the rules. It would be good to see these baselines in place, rather than sites policing themselves. But the shifting sands of the internet are always changing and along with regulation, children need to understand the limitless space of the digital world and learn about the dangers, the benefits, and how to behave online. That's why books like Staying Safe Online are so valuable.
The Usborne Quicklinks website, with over 40,000 links to carefully researched websites to support Usborne books, showcases the treasures that can be found online. With only a mouse click or tap, you can take a virtual tour of a Roman fort, search for red-eyed tree frogs in a rainforest or watch a video clip on how the UK Parliament works. For younger children, parents tell us Usborne Quicklinks is the perfect introduction to the internet, while for older children, Quicklinks takes them straight to exciting, relevant and age-appropriate sites without wading through pages of search results.
The websites are carefully selected by a team of Usborne researchers and chosen to support and enhance the information in Usborne books – including Staying Safe Online. We make sure there are no inappropriate adverts or links to other websites, and that the content is suitable for the age of the readers. Equally important, in this era of 'fake news', we check that the information comes from a credible, reputable source.
The recommended websites at Usborne Quicklinks are regularly reviewed and updated – but the content of a website can change at any time. This is why we emphasise that children should be supervised while they are online. As with all screen time, when they are small, it's nice to sit with them and talk about what you are viewing together. As children get older, they are more independent, but it's still good to keep in touch and ask them what they have discovered.
For more advice on staying safe online, including links to recommended websites, visit the Online safety for children page at the Usborne Quicklinks website. And to sample some of the treasures of the internet, visit the Quicklinks top links this week page.
About the Author
Lisa Watts worked as an editor at Usborne in the 1970s and '80s. She wrote and edited many of the Usborne Computer Books, which were the very first full-colour books about computers, coding and computer games for children. After moving to live in the Middle East and the USA with her young family, she continued to work for Usborne, researching and writing the first Usborne science and nature encyclopedias. In the 1990s, Lisa worked on Usborne CD-ROMs - cutting-edge technology at the time - and, with the advent of the internet, set up the very first Usborne website in 1999. Shortly afterwards, in 2001, she was instrumental in launching Usborne Quicklinks, a huge library of links to kid-centric websites, carefully curated to support and enhance Usborne books. As Director of Digital Development, Lisa continues to keep Usborne ahead of exciting digital opportunities.