School of the Term Summer 2021: St Peter and Paul Primary School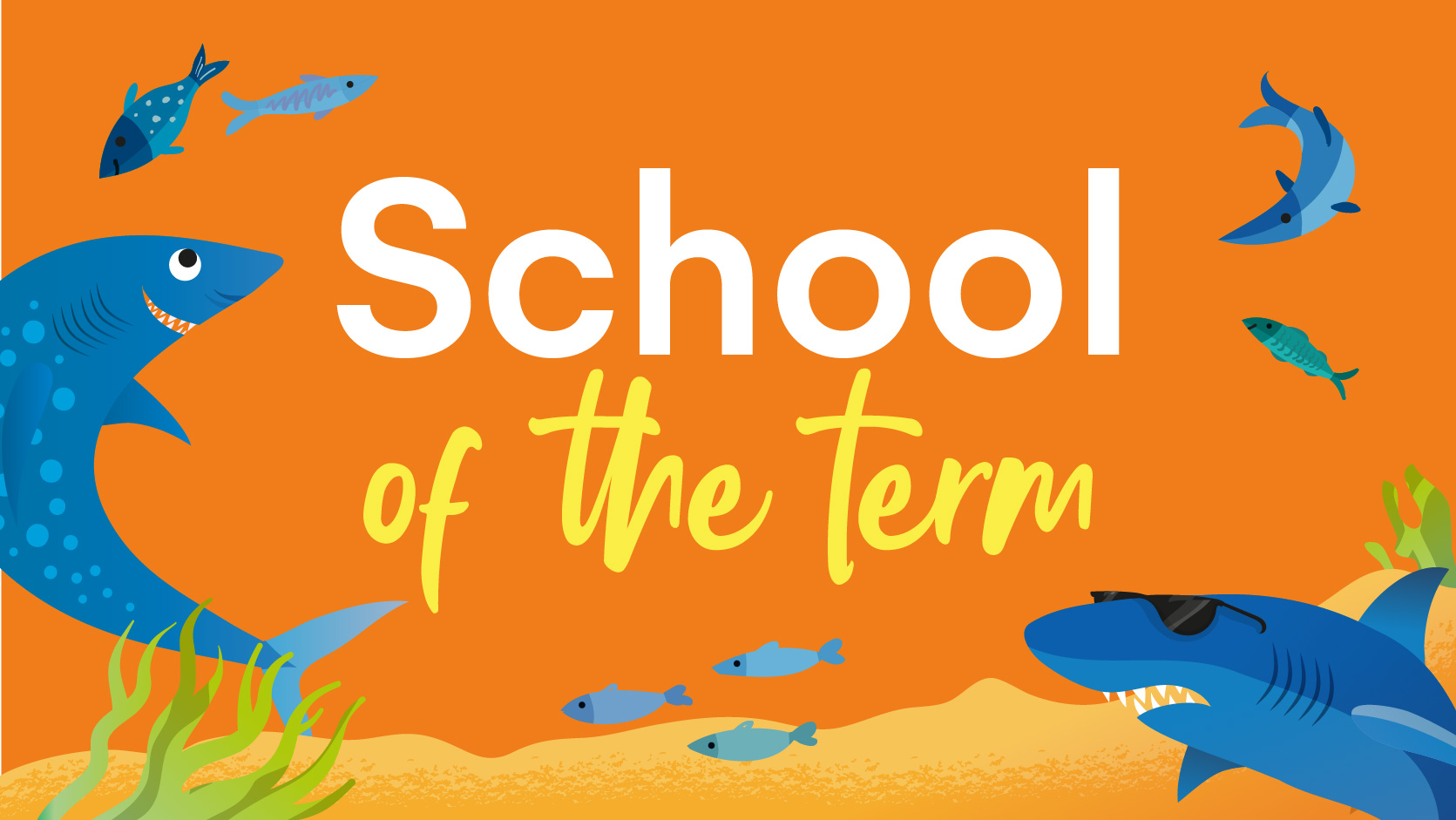 We are thrilled to announce that St Peter and Paul Primary School is the winner of our School of the Term award for Summer Term One. Our fifth winning school for this academic year wowed us with their can-do attitude and the inspiring way that their reception class strived to make a big difference to future pupils.
Independent Usborne Partner, Christina Taylor, shares how the reception class from St Peter and St Paul Primary School kept World Book Day alive, and why she nominated the school to win this award:
"The parents of a group of the reception children at Saint Peter and Paul's Primary School did not want World Book Day 2021 to come and go without doing something special to celebrate. My son, Noah, and some of his friends decided to do a sponsored read as a way to encourage each other to work together and keep up with their reading even though they were not in school.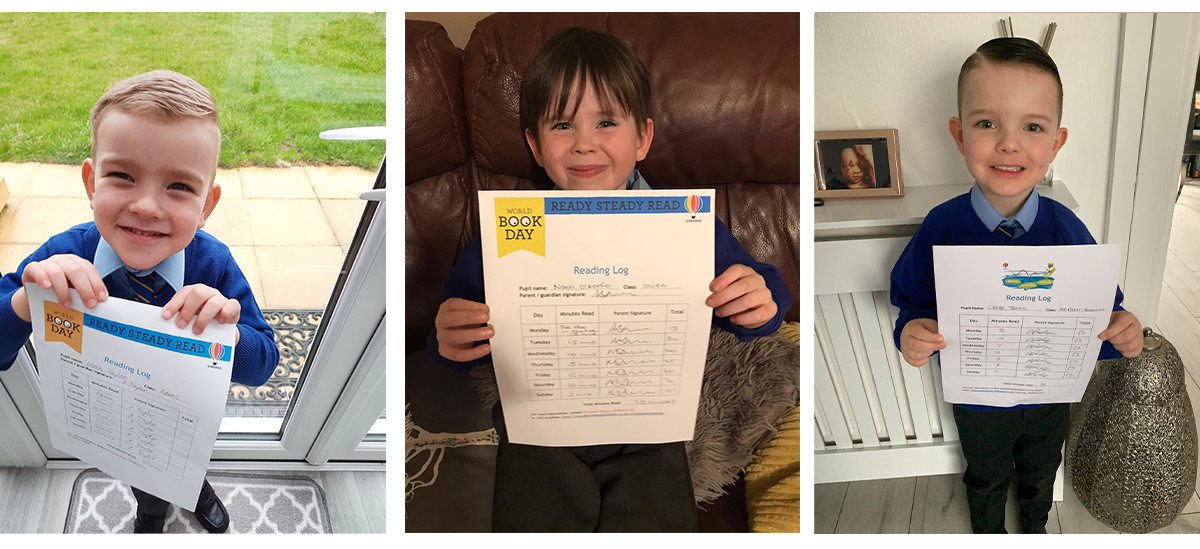 Children from St Peter and Paul Primary School who took part in the Ready Steady Read
"Packs with sponsor forms, reading logs, bookmarks, activity sheets and a reading book were collected by the parents from my address. We then spent one week focusing on reading together and asking friends and family to sponsor the children. All donations and collections were made online in a Covid‐secure manner.
"The children loved the event and were so excited to get brand new books for their school. The 22 children that took part raised £1461 pounds between them. The school then received an extra £876 in FREE books from Usborne! The reception children donated a total of £2337 worth of books as a "lockdown legacy" to the children of the reception class that will follow them.
"One of the parents came up with the idea of making a video to share with the teachers at the school so that they could see how hard some of their pupils had been working. The teachers were surprised and delighted when they learned what the children from their class had done over lockdown and even more delighted when they got to complete their wishlists for the books. They chose a range of different titles from the Early Years range to compliment the Early Years curriculum topics and extend their home reading library.
The free books the school chose as their lockdown legacy
"The children and parents, despite being in lockdown, worked so hard to read, listen to stories and raise funds and are looking forward to taking part in more reading events in the future - they were very competitive with those daily minutes! The local paper heard of their efforts and featured their success and efforts in their issue. The children should be so proud of achieving something so great and of working together when lockdown meant that they had to stay apart.
"I am delighted St Peter and Paul Primary School won this award as the children ran the event during very difficult circumstances and it was a wonderful way to keep them connected and keep them reading."
Parents Claire Haigh and Claire Wenham told us: "My child was really engaged and enjoyed reading knowing it was raising money for his school." (Claire Haigh) "Isabella really enjoyed taking part in the reading event. She was very excited to be raising money for her school this way." (Claire Wenham)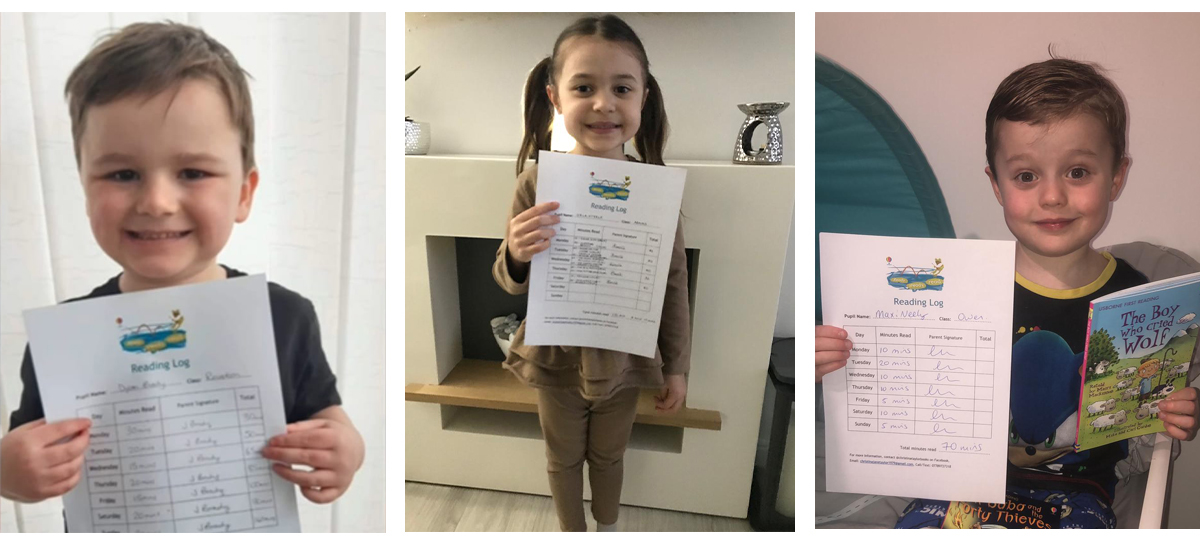 Children from St Peter and Paul Primary School who took part in the Ready Steady Read
Congratulations St Peter and Paul Primary School. Your reception class are a real inspiration to us all!
What is School of the Term?
Celebrated six times a year, School of the Term is a half-termly award that recognises a school or nursery that has gone the extra mile to inspire their young readers, as nominated by their Independent Usborne Partner.
Part of the Usborne Community Partnerships family, our Independent Usborne Partners work with schools and nurseries across the UK and mainland Europe to promote literacy, learning and, most importantly, reading for pleasure! Through fun reading events, they help schools to fill their libraries and classrooms with brilliant books (for free!) and to support schools in helping every child to see themselves as a reader. If you are interested in an Usborne event, have a look at the dedicated schools area of our website and find out about the different events that our Independent Usborne Partners can arrange for your setting for free.
About the Author
Lucy Raby is part of the Usborne Community Partnerships family and works as their Schools Marketing Editor, focused on helping all children to access books that will spark their imagination. A qualified teacher, she is passionate about literacy and learning and encouraging children to read for pleasure.