School of the Term Spring 2021: Helen Doron English School Giulianova, Italy
We are thrilled to announce that Helen Doron English School Giulianova in Italy are the winners of our School of the Term award for Spring Term One. Our third winning school for this academic year showed us the amazing things that a small school can do through working together and that those little extra touches go a long way in making a successful school event.
Independent Usborne Partner, Valentina Carbonara, tells us about the event she held with Helen Doron English School Giulianova and about why they deserved to win this award:
"Helen Doron is a private English school teaching English to students aged from 0 months to 18 years old, by using a special method created by Helen Doron. To support their learning of English and to celebrate World Book Day, I organised a Ready, Steady, Read… and Ready, Steady, Listen… sponsored reading event. The pupils were free to listen and read in their Italian mother tongue or in English – the focus was on promoting reading for pleasure.
"The school only has around 75 students, but with the help of their very proactive School Director Stefania Seccia, we achieved more than 70% participation in our reading challenge! It was important to me that every child felt special and included, so I personalised all the communication material like the letter to the parents, the reading/listening records, the poster for the school, and the certificates to award all the students. The School director, Stefania Seccia, explained the project to each parent in person (except for older students attending lessons from home who she called or emailed) which I think really shows just how committed the school was to promoting reading for all their pupils. The biggest incentive of all though was that each participant would get an Usborne book, and the winner of the listening and reading marathon would get a very special Usborne book!"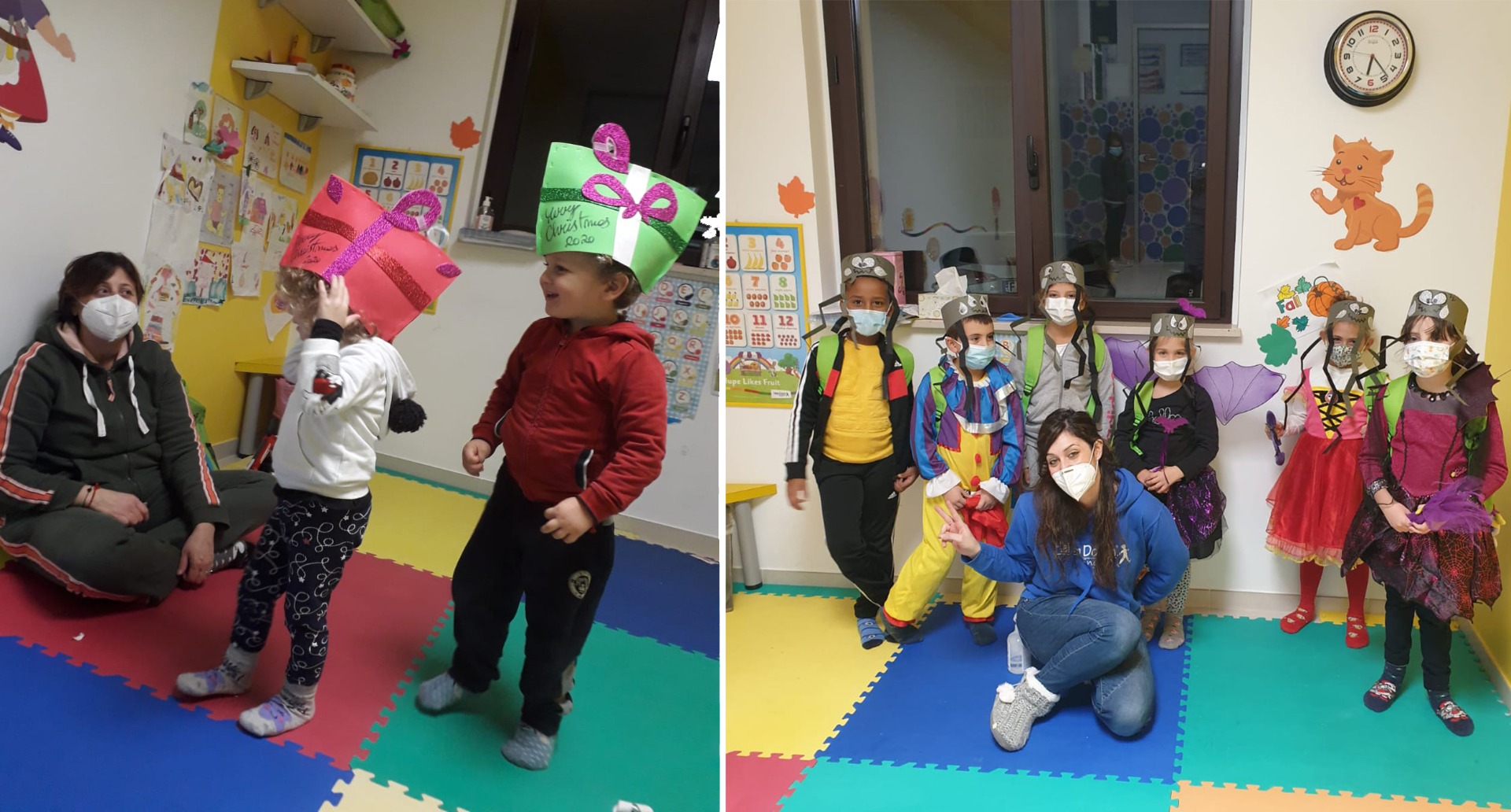 Children at Helen Doron enjoying their sponsored read and listen
"We involved students attending the school, ex-students and parents. Both parents and students were very enthusiastic about spending time together reading and listening and they are excited to receive their carefully selected Usborne books which have been chosen to match their child's age and English level. The parents and students raised an amazing 505€ and the school received 20% of extra free books from Usborne too, giving them 606€ to spend on books for their students.
"Students are being presented with their certificates and prizes at a virtual event on the 4th March, where the best performers both in Reading and Listening will be celebrated, as well as every child that participated. Each participant will also receive a beautiful Usborne book.
"We are already planning to organize a virtual Book Fair during the Easter vacation period and I can't wait to support the school in getting even more free books for their students.
"I am so happy that Helen Doron English school won School of the Term as everyone worked so hard to make the event a success and to celebrate the joy of reading. I am looking forward to building our relationship even further in the future."
School Director, Stefania Seccia, said: "What an amazing news, I feel so excited about it and I look forward to receiving our award for School of the Term."
Congratulations Helen Doron English School Giulianova. We are so impressed by your positive attitude and passion for reading and hope that you enjoy your new books!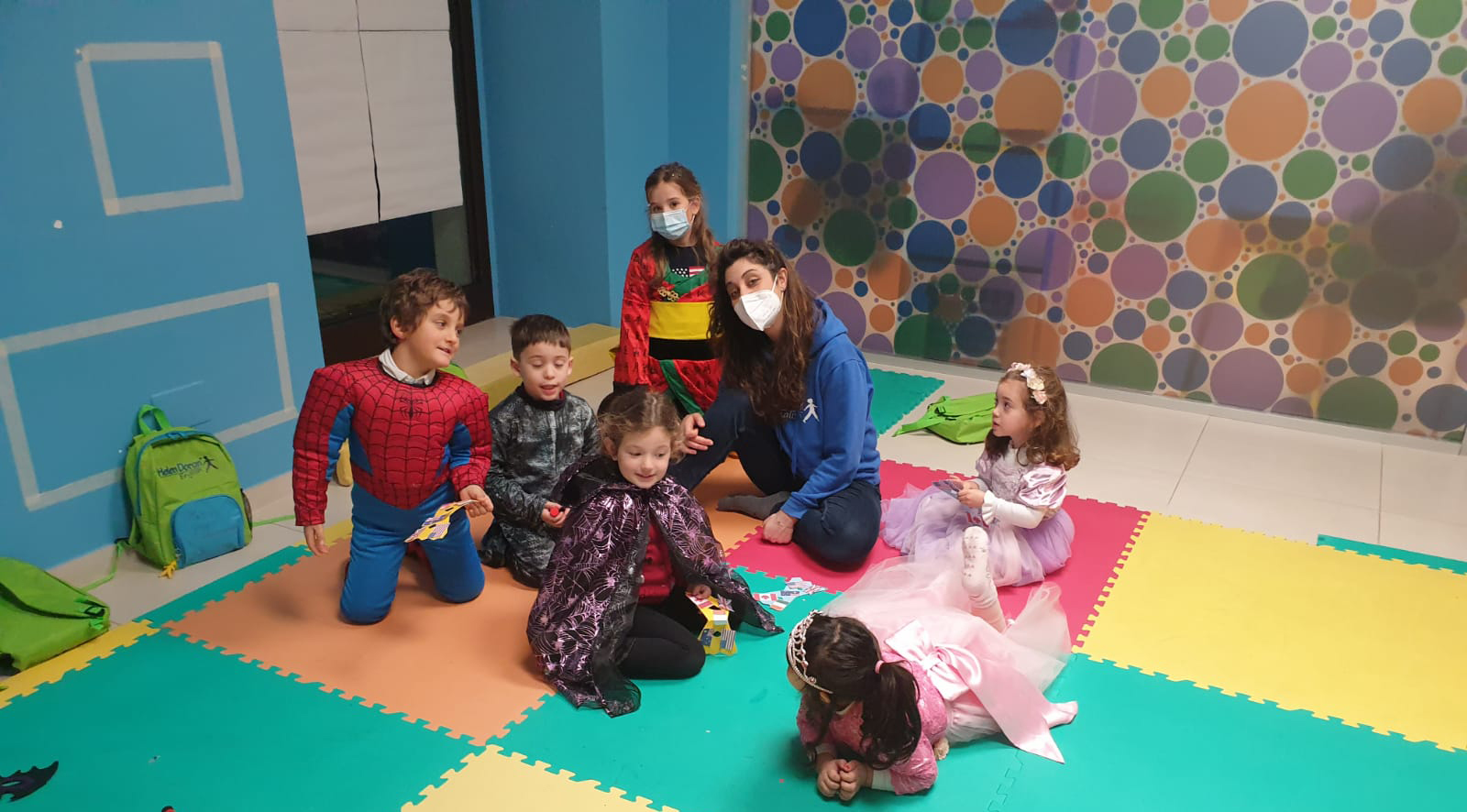 Children at Helen Doron taking part in their sponsored read and listen
What is School of the Term?
Celebrated six times a year, School of the Term is a half-termly award that recognises a school or nursery that has gone the extra mile to inspire their young readers, as nominated by their Independent Usborne Partner.
Part of the Usborne Community Partnerships family, our Independent Usborne Partners work with schools and nurseries across the UK and mainland Europe to promote literacy, learning and, most importantly, reading for pleasure! Through fun reading events, they help schools to fill their libraries and classrooms with brilliant books (for free!) and to support schools in helping every child to see themselves as a reader. If you are interested in an Usborne event, have a look at the dedicated schools area of our website and find out about the different events that our Independent Usborne Partners can arrange for your setting for free.
About the Author
Lucy Raby is part of the Usborne Community Partnerships family and works as their Schools Marketing Editor, focused on helping all children to access books that will spark their imagination. A qualified teacher, she is passionate about literacy and learning and encouraging children to read for pleasure.