An Inspiring Story from Independent Usborne Partner Lorna Wray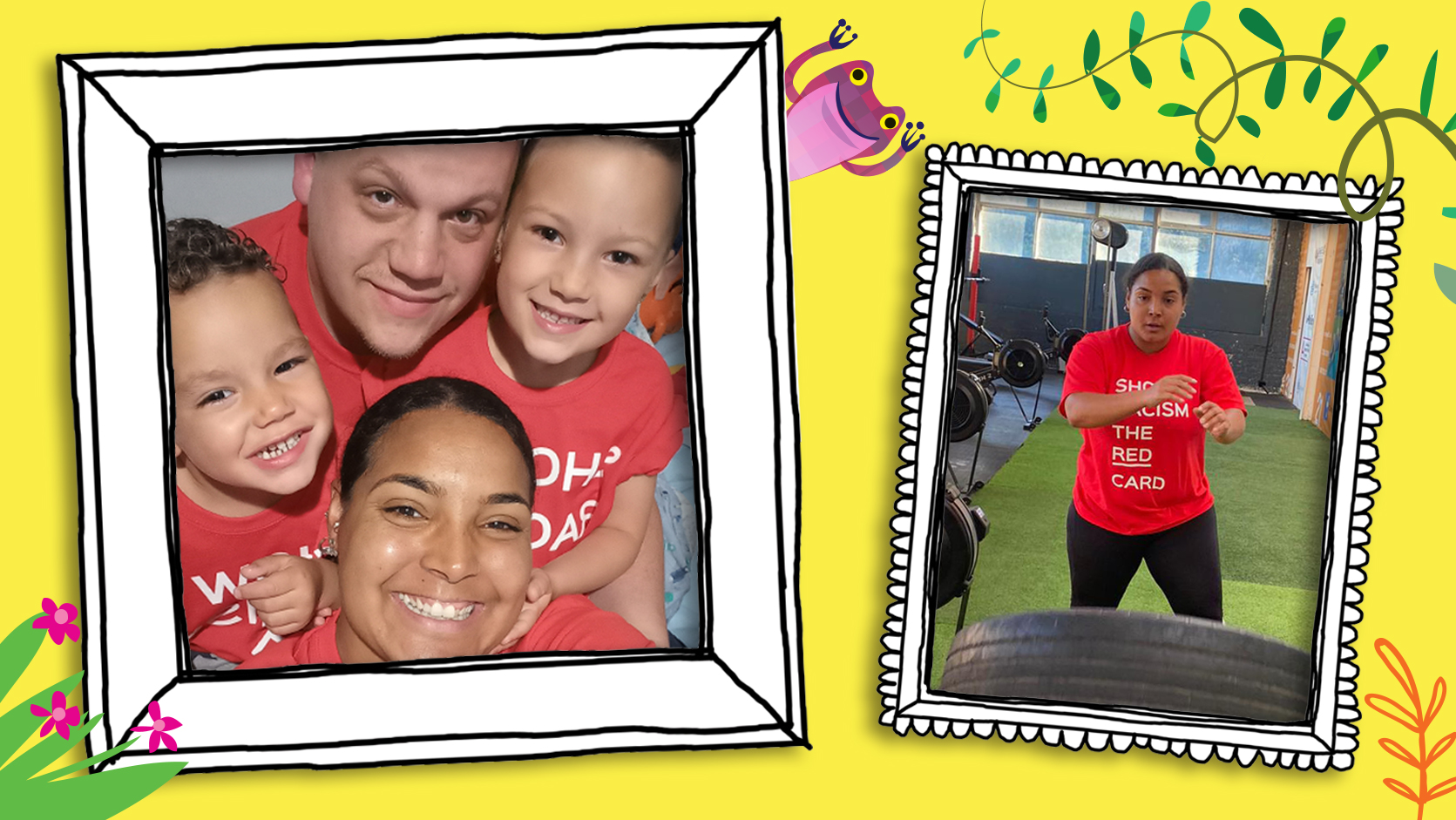 One of the biggest questions we've been asking our wonderful Independent Usborne Partners recently is how they can 'do it better'. The root of the question is about looking at ways our Partners can move their business forward, and how they can write a better story for themselves, their family, and their community. Independent Usborne Partner, Lorna Wray, took a moment to reflect on this question. Lorna decided that what she really wanted to do better was establish her bookselling business as a source of support within the community.
Last October, Lorna and her husband Carl did a 36-mile sponsored walk to raise money to buy educational books about diversity and racism for local schools and nurseries. After witnessing the targeted racist abuse black England players received after the UEFA Euro 2020 Final, Lorna decided she wanted to do something about it. As an Independent Usborne Partner, Lorna has her own independent bookselling business where she sells Usborne books, and she knew that some of Usborne's books would be excellent resources to educate children about diversity and racism. Lorna's challenge was officially set!
The sponsored walk started from John Smiths Stadium in Huddersfield and ended at the Old Trafford, a grand total of 36 miles! The walk raised an amazing £1,925 and the funds were used to buy multiple copies of three Usborne titles that help teach children about diversity and racism.
On top of the book donations, as an Independent Usborne Partner, Lorna receives commission based on both her personal sales and her team's sales, and Lorna chose to donate all the commission she earned to the educational children's charity Show Racism the Red Card. Usborne has an ongoing partnership with Show Racism the Red Card, having collaborated with them on our two Questions and Answers anti-racism titles above. You can find out more about our partnership here!
The sponsored walk culminated in the incredible surge of support and kindness from Lorna's community. All the sponsorship money came from friends, family and community members, and a local personal trainer even donated her services to help Lorna and Carl get ready for the long walk! So many people engaged both online and in person, with people joining Lorna and Carl as they walked, and many more people sharing and tagging pictures of them wearing red in solidarity. Lorna even engaged with local media to spread the news, conducting a radio interview and being interviewed by the Huddersfield Hub.
Finishing the sponsored walk was by no means the end of the road; Lorna continues to engage with her community through her role as a Partner and has very recently run a raffle featuring donated prizes from other local businesses, raising another phenomenal £2,000! Thank you so much to Lorna for sharing her story, and for being such a beacon of light within her community. We're very excited to see what Lorna does next, and if you're interested in following her progress, you can follow her on Facebook here.
If hearing about Lorna's experience of making a positive impact on her community sparked your interest, you can find out about becoming an Independent Usborne Partner here.