Starting school – some tips from Usborne mums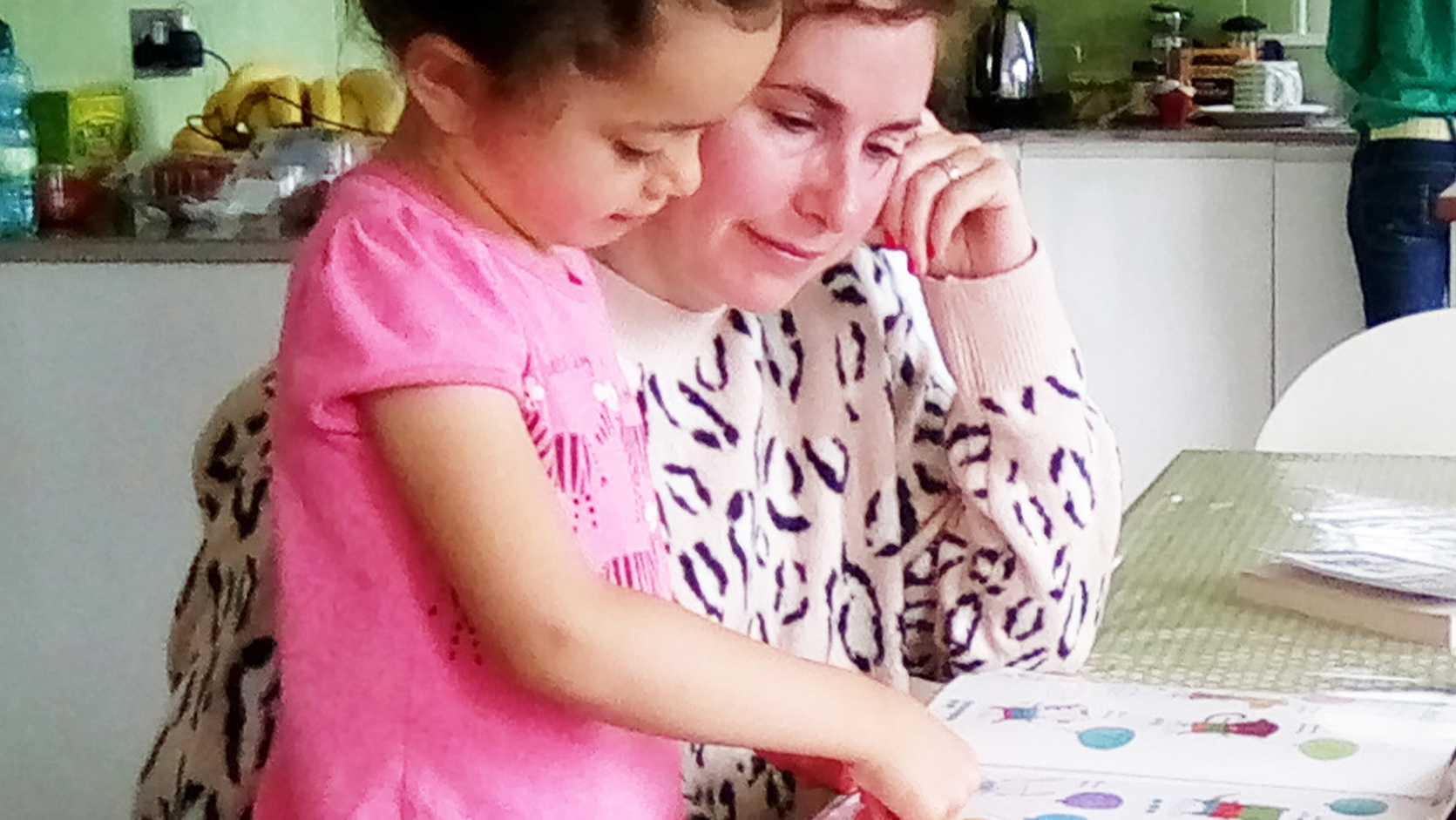 We've got lots of mums on the Usborne staff so we asked some of them to share their top tips for starting school. Kate, Nancy and Carla tell us more.
Kate: I can't believe my little boy is big enough to start school, it's just gone so fast! I feel a little nervous as I just want him to feel happy, comfortable and safe, but I know he's going to love all the new activities and challenges.
Leo's been practising getting dressed independently, hopefully this will help us with the early morning starts, and we've made sure his school shoes are easy to get on. The Usborne Starting School Sticker Book, with stickers to re-enact lots of school activities, has been a big hit, and we've been talking about the fun things that he'll be doing. I've tried not to over do it though as sometimes I feel it's just all too much for him to take in. We've also spent time making sure Leo feels comfortable going to the toilet, washing hands and keeping clean on his own. The playground is definitely the thing he's most excited about!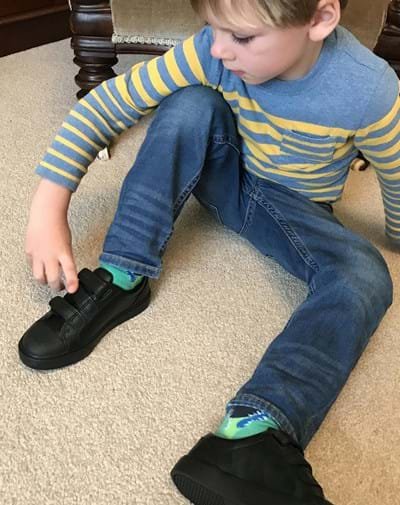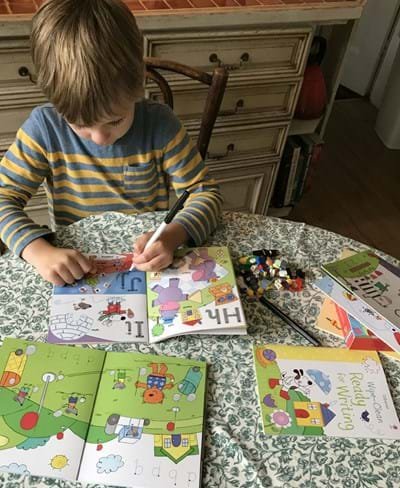 Nancy: My funny, cuddly little tangle of curly, dark hair and porridge-smudged baby-growed girl has suddenly become this independent and confident person who can explain in detail where our food goes when we eat it – always ending in belly laughs about bottom burps. She can't wait to begin her next adventure, largely because she wants to catch up with her big brother!
Together with Robyn's nursery, this time round we've been much more organised at getting Robyn prepared for school mentally, and in other more practical ways too.
Robyn has been trying on her school uniform to get her used to wearing it, and to help her to dress herself. She's been practising reading and writing her name, which we started by using the Usborne Wipe-clean dot-to-dot books.
She likes to look through All you need to know before you start school and it's really great for explaining what actually happens at school during each day. There has been a lot of discussion about this with her all-knowing big brother.
Time really has flown by but Robyn hasn't flown the nest, she's only starting school. With a handful of rude bottom-burp jokes, what could possibly go wrong?!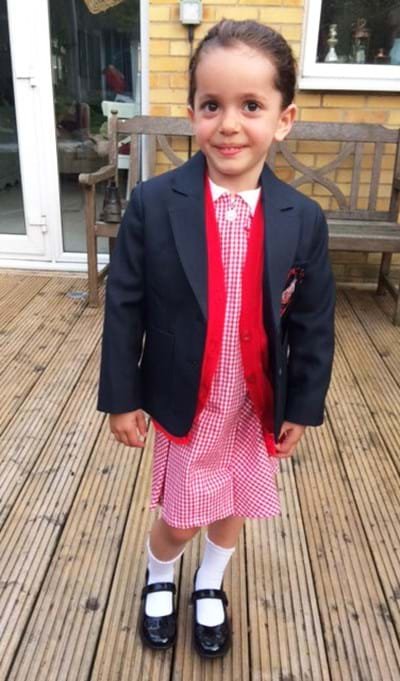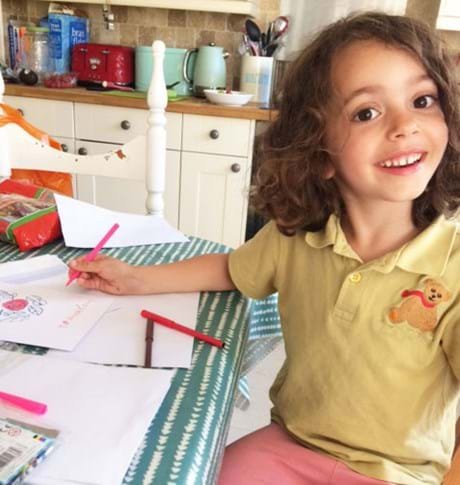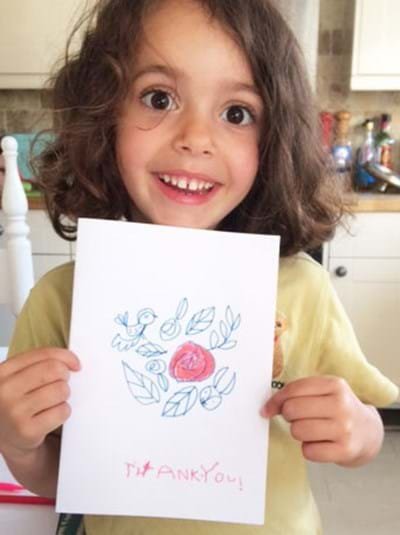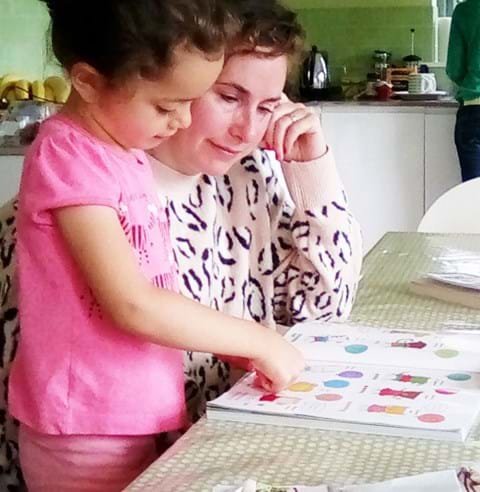 Carla: Marco has been attending mornings at his new school since last November, so he knows the building and our walk to it very well by now. I think the most important thing is to prepare your child and let them know what to expect.
Talking about each stage of the day has been really useful for us. I found All You Need To Know About Starting School very useful for this, particularly the page 'Getting ready for school' where the animals ask all sorts of questions about what will happen at school. Calling a register is a new experience and we have practised this a lot, calling his friends' and toys' names.
School lunches are a big step for fussy eaters like my son. We were given the autumn menu to look at (there are three choices each day) and teachers recommend talking about it the night before and reminding the child in the morning of which option they want. Another tip is to make sure your child can use a knife and fork properly, as there won't be time to help each child cut up their food.
We have really enjoyed using Wipe-Clean Letters to Copy to learn the correct way to write letters. The wipe-clean format is definitely the best way there is to be able to work on this over and over again. I have tried not to push too hard with this, in order not to put Marco off, but he generally manages around 10-15 minutes at a time, which seems plenty.
I have found it easiest to bring maths into whatever we are doing, for example counting stairs, recognising numbers around us (front doors, car number plates, prices in shops), counting in twos when pairing socks. Again, repetition leads to confidence and Wipe-clean First Numbers, or Writing Numbers are great for this.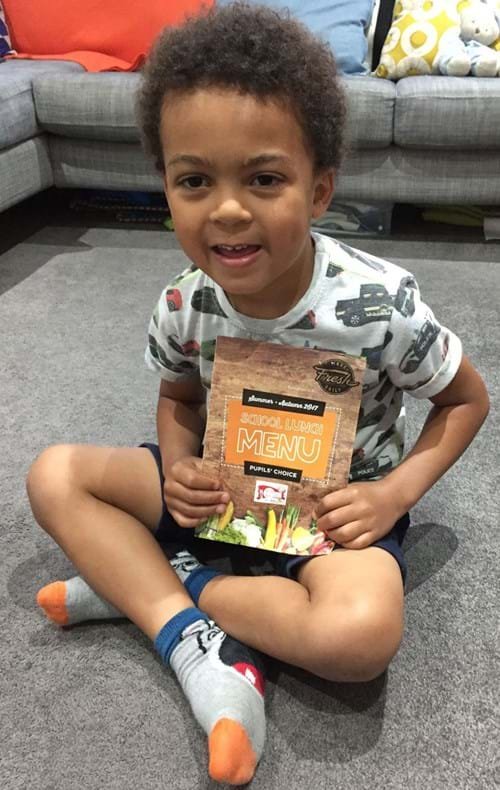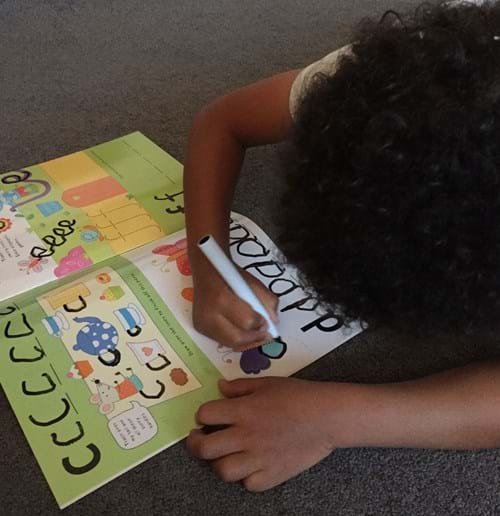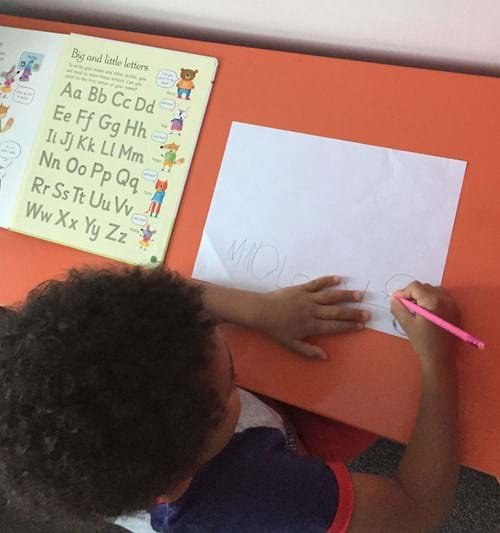 Best wishes to Leo, Robyn and Marco at their new schools. You can see all the Usborne starting school books in the Early Years area of our online catalogue.
About the Author
Lisa Watts worked as an editor at Usborne in the 1970s and '80s. She wrote and edited many of the Usborne Computer Books, which were the very first full-colour books about computers, coding and computer games for children. After moving to live in the Middle East and the USA with her young family, she continued to work for Usborne, researching and writing the first Usborne science and nature encyclopedias. In the 1990s, Lisa worked on Usborne CD-ROMs - cutting-edge technology at the time - and, with the advent of the internet, set up the very first Usborne website in 1999. Shortly afterwards, in 2001, she was instrumental in launching Usborne Quicklinks, a huge library of links to kid-centric websites, carefully curated to support and enhance Usborne books. As Director of Digital Development, Lisa continues to keep Usborne ahead of exciting digital opportunities.