An activity a day with THAT'S NOT MY® series books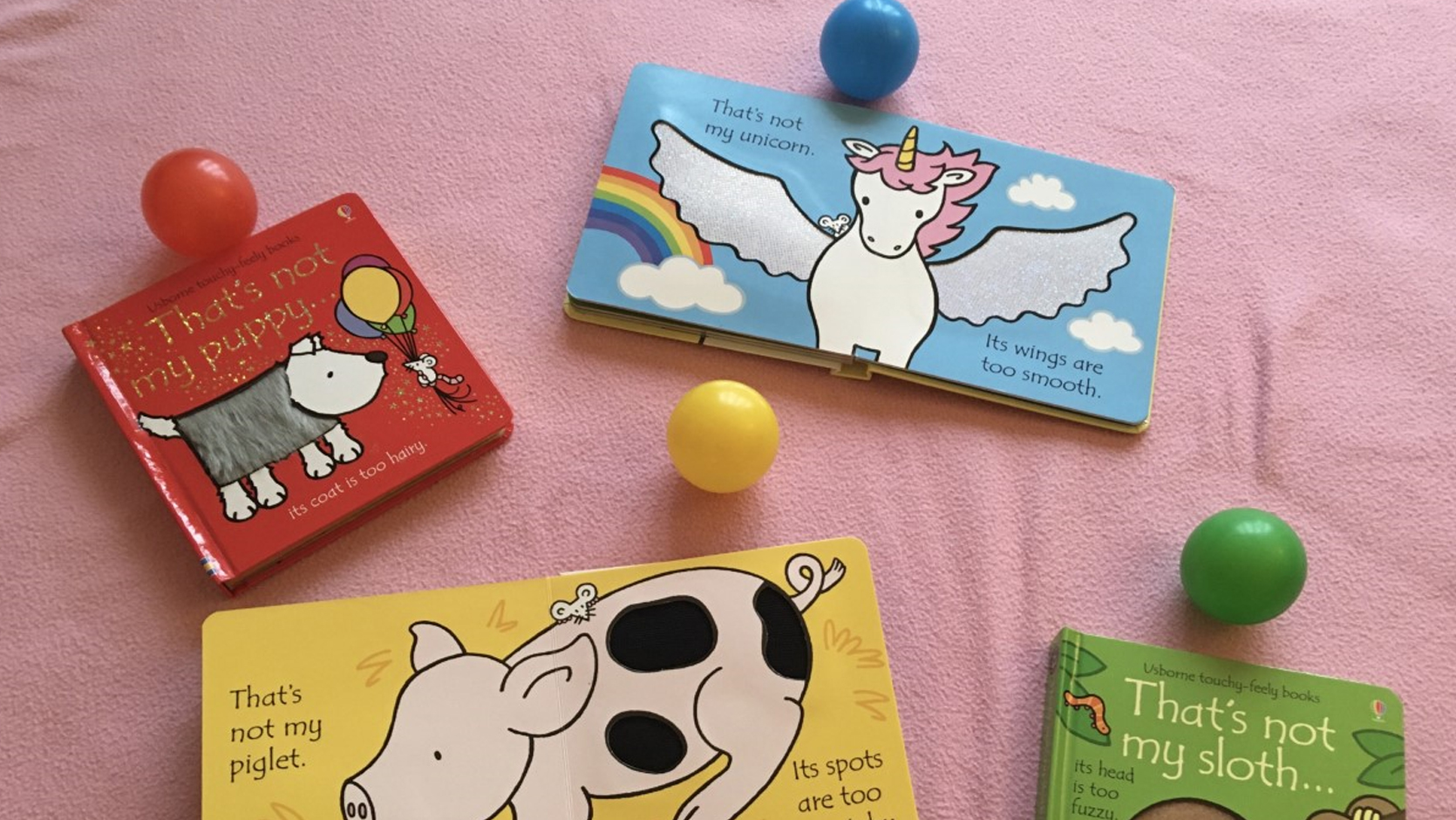 The THAT'S NOT MY® series is one of Usborne's bestselling series. With touchy feely patches, high contrast images and a whole host of different titles to choose from, there's something to appeal to every little one.
We've come up with a different way to explore the books with your little one for every day of the week, while at the same time helping your child's early development.
1) Sensory development: Tuff trays
Create a tuff tray with textures that link to the words in the story. For example, cotton wool for 'fluffy', the edge of a paper plate for 'bumpy', something metallic for 'shiny', a furry blanket or cushion for 'shaggy', and a bouncy ball for 'squashy' (based on That's not my puppy…). Get your little one to explore the different textures as you read each page.
If your child is older you could ask them to pick out the texture that matches the one of the page, or enlist the help of older children to create your tuff tray!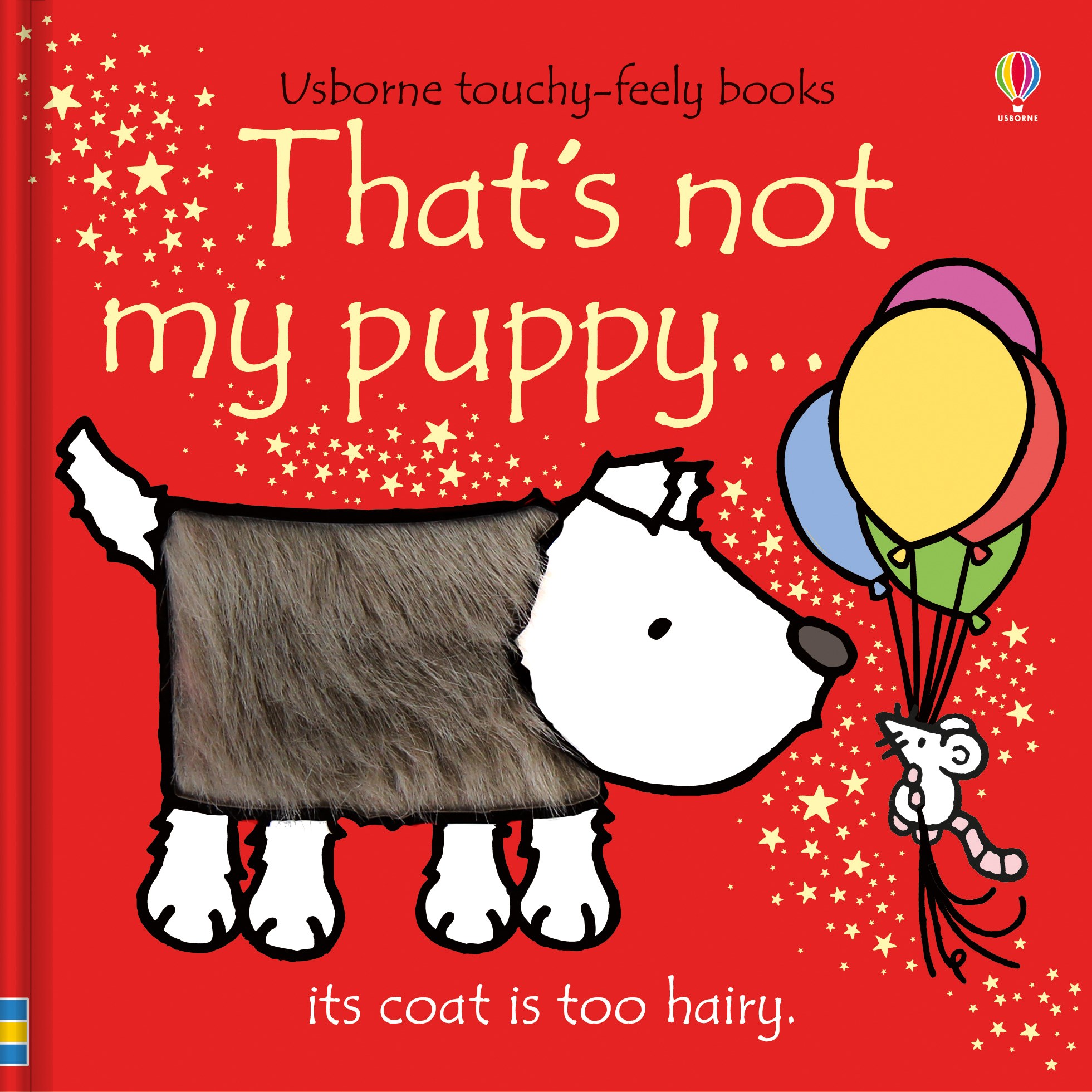 2) Colour matching
Play a colour matching game using the dominant background colour on each page. You could do this with anything from around the house, from balls from a ball pit, to coloured paper, to types of fruit and vegetables. Point out the colour of the page to your little one, and ask them to pick the item that is the same colour. For older ones you could ask them to name the colour, for littler ones, you could focus on just one page and one colour and create another tuff tray with other things that colour for them to explore.
3) Vocabulary building, observation and counting: Spot the animals
We all know to look out for the little white mouse hiding on the pages of each book, but lots of the pages contain other animals to spot too such as ladybirds, butterflies and bees. This is a great way to work on small children's observation skills and early vocabulary building. You could help older children to count the different animals on the pages too.
4) Similarities and differences: Animal/object matching
If you have toy versions of any of the books that you have at home, lay out the books and the toys and see if your child can match the toy to the book – finding their unicorn, pig, car etc. For older children, you could ask them how the toy is similar or different to the pictures in the book.
5) Parts of the body: Story matching
Using a toy version of the animal, help your child to find the part of the animal that matches with the page e.g. the nose of the piglet, mane of the unicorn, fur of the llama.
This is great for building their vocabulary and knowledge of different body parts. In parts that they have in common with the animals, such as nose or body, you could ask them to point to that part on their own body.
6) All about me
Make up your own THAT'S NOT MY® story about your young child pointing to the parts of their body. For my little one we have 'That's not my Poppy...her toes are too tickly' and 'That's not my Poppy...her hair is too smooth'. My daughter loves to end this game with a cuddle and a 'That's my Poppy...she's so cuddly!'
This is a great one to help again with the names of the body parts, but also to help with your child's sense of self. This would be a brilliant one to involve older children in coming up with the adjectives and the parts of the body.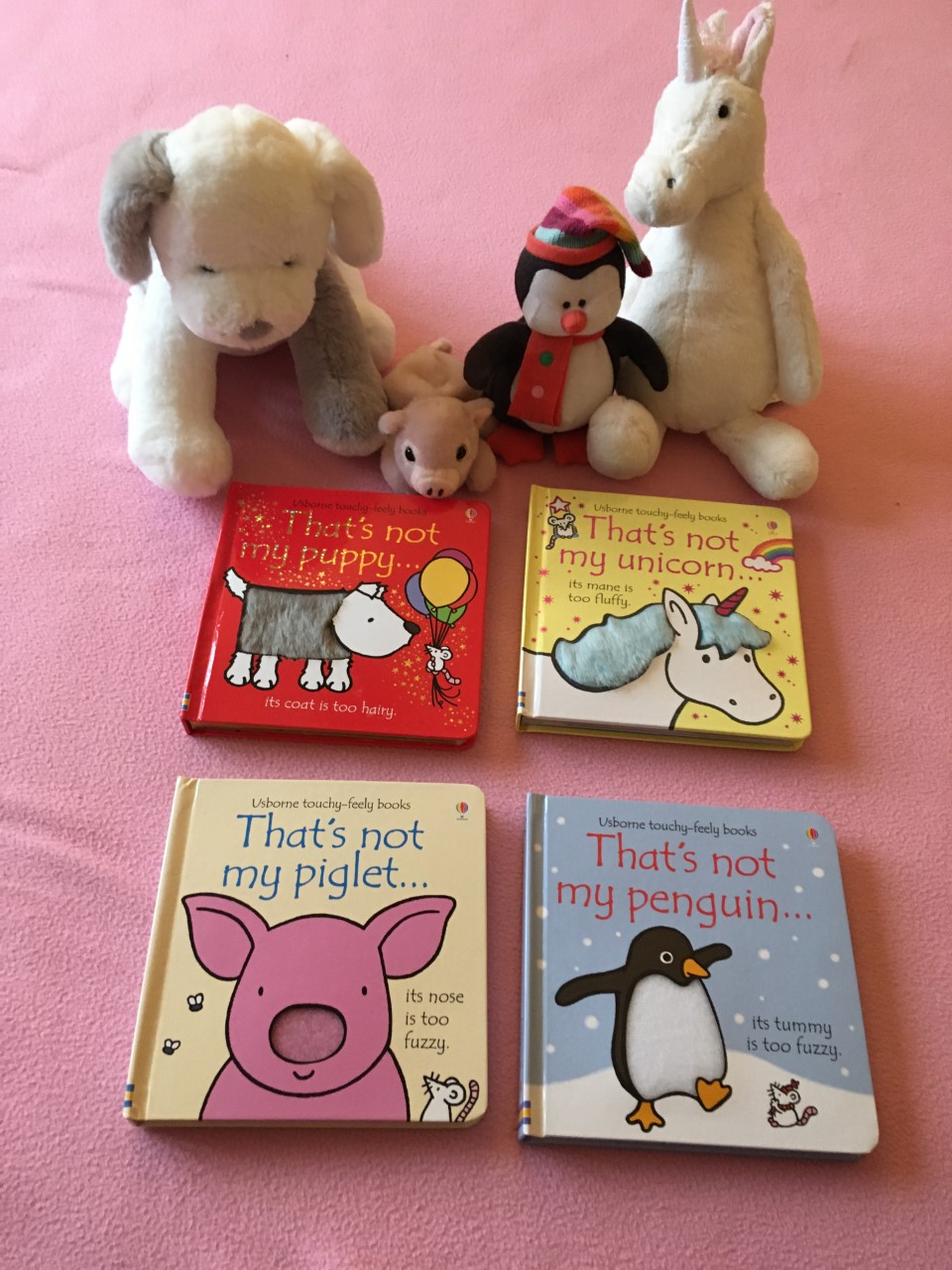 7) Problem solving: A THAT'S NOT MY® hunt
Create an adventure hunt using elements from a THAT'S NOT MY® series book. Great for older ones, you could come up with simple clues for them to find things from the story around the house. For example, ask them where they eat their dinner and hide a toy version of the animal in the kitchen, or ask them where they go to sleep and hide another book about the same animal in their cot.
For younger ones, you could ask them 'where is the object?' and then get them to point to the object, or fetch it for you if they're always on the move! If you have older children, you could ask them to come up with clues and items linked to the books and hide them around the house.
About the Author
Lucy Raby is part of the Usborne Community Partnerships family and works as their Schools Marketing Editor, focused on helping all children to access books that will spark their imagination. A qualified teacher, she is passionate about literacy and learning and encouraging children to read for pleasure.