Parents: Children should be supervised online. Please read our online safety guidelines.
Usborne is not responsible for the content of external websites.
Lift-the-Flap Construction & Demolition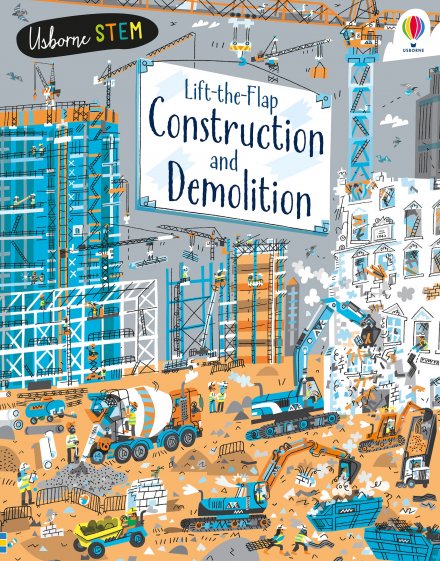 Discover the Quicklinks for this book
Age: 5+
Meet builders and construction workers and watch buildings rise and fall with links to videos and activities where you can:
Watch a controlled implosion.
Climb into the cabin of a tower crane.
Find out how to build your own skyscraper.
Scroll down to see all the links