Parents: Children should be supervised online. Please read our online safety guidelines.
Usborne is not responsible for the content of external websites.
Famous Composers Picture Book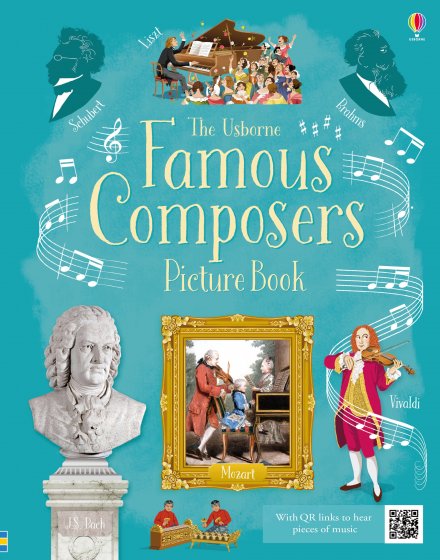 Discover the Quicklinks for this book
Age: 7+
Choose a page number to find out more about the music described in this book - or scroll down to listen to music by some of the famous composers.
Look for QR codes throughout the book to find the relevant page number and composer name.
Scroll down to see all the links
Please note, this book is not available for sale on this website.