Behind the scenes at Usborne
Mini Monsters: helping children overcome their fears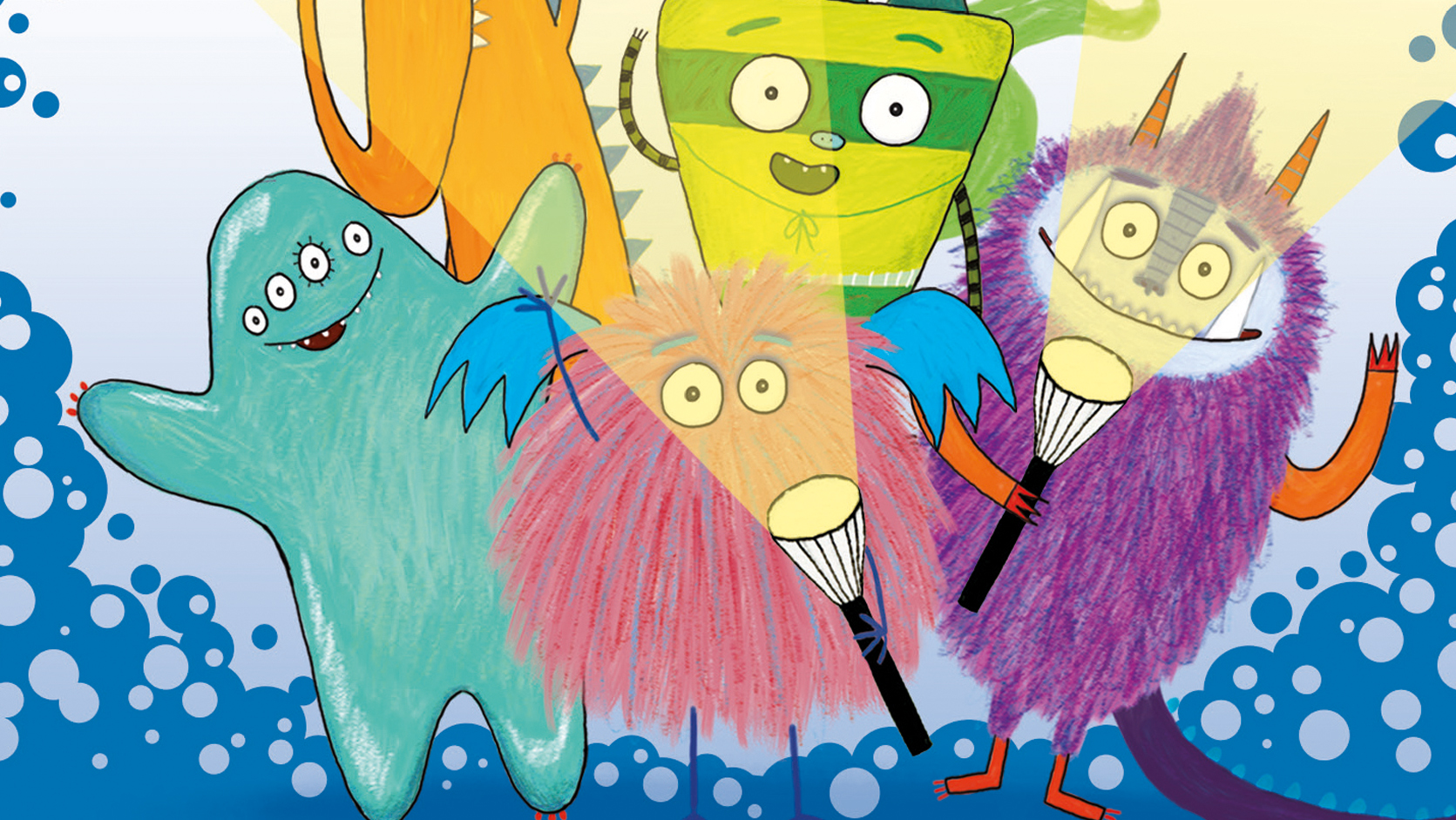 Meet Billy's adorable best friends Captain Snott, Gloop, Fang-Face, Trumpet and Peep in this series for younger readers by Zanna Davidson.
At the heart of each story in the Billy and the Mini Monsters books is Billy himself, an ordinary boy with extraordinary pets. He is full of all the usual anxieties children face at this stage, and in each story, I wanted to see Billy overcome one of his fears – including his fear of the dark in Monsters in the Dark, and the school bully in Monsters Go to School. And to help him do this are his Mini Monsters: Captain Snott, Gloop, Fang-Face, Trumpet, Peep and Sparkle-Bogey.
Each of the monsters has their own distinct personality: Captain Snott is the sensible one and the self-appointed leader of the gang. Gloop is warm-hearted and always the last to realise what's going on. Trumpet is pure mischief, permanently on the hunt for cheese and capable of terrible cheese-powered parps. Fang-Face is loud and bold and Peep is his opposite, very quiet and very shy. Last but not least, there's Sparkle-Bogey. She is feisty, with a passion for bogeys and glitter!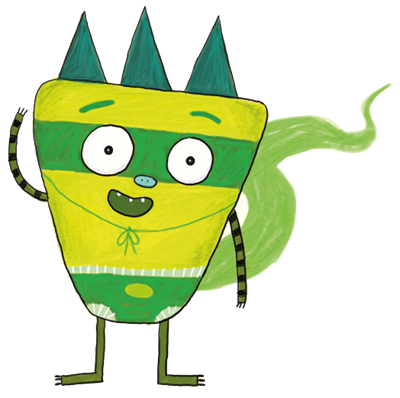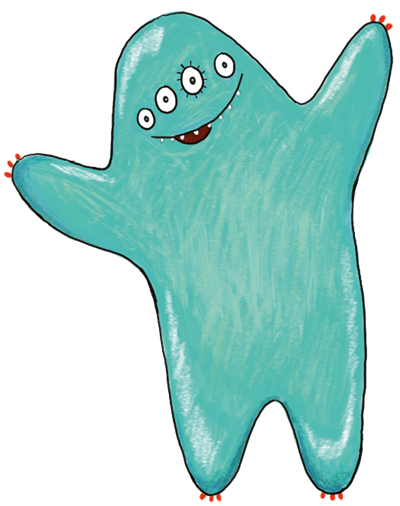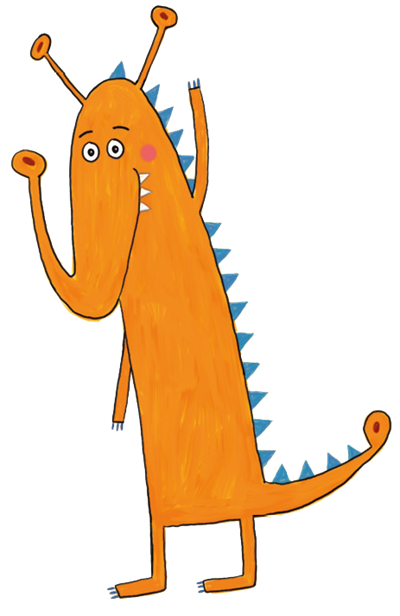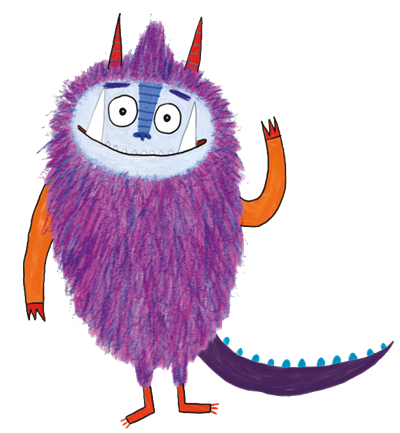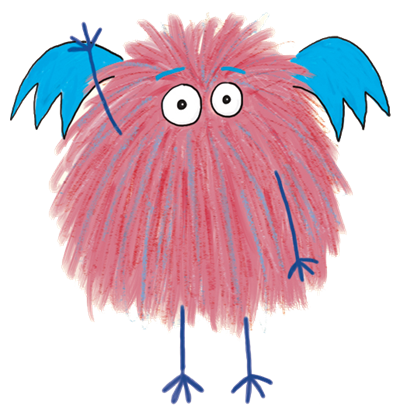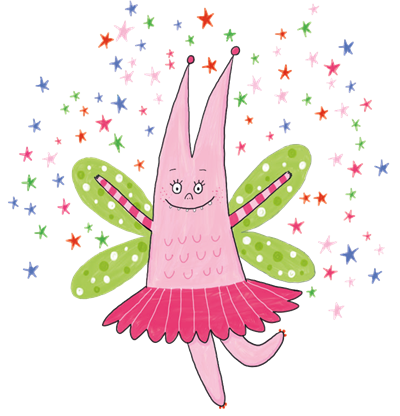 If Billy is the character with whom most child-readers will identify, the Mini Monsters provide the fun. When writing the stories, I also wanted to make sure the plots were snappy, action-packed, page-turners, and that the text was easy to read – made up of short, clear sentences and easy-to-grasp vocabulary. This is great for children who are ready for longer, more complex stories, but still want full-colour illustrations and are put off by too many words on a page.
In Mini Monsters, the pictures, just as much as the words, take centre stage on the page. Working with the designer Brenda Cole, we packed in maps and plans and speech bubbles to break up the text and made sure it had a fun 'monstery' look about it. We also put in comic strips at the end of each chapter. These are one of my favourite things about the stories. It's here the reader can see all the mischief the Mini Monsters get up to behind Billy's back, and for any reluctant reader, they make a welcome break from the text.
In each story I wanted to see Billy overcome one of his fears, including his fear of the dark and the school bully
After that, it was all down to the illustrator… We were incredibly lucky to find Melanie Williamson, the illustrator behind the hugely popular Pirate Pete's Potty. We loved the sense of fun in her work, its naivety and warmth. Melanie has been brilliant to work with, really bringing the characters to life, adding great dollops of humour to the stories and a fantastic sense of colour to make the books really zing.
So far, there are ten titles available, originally in hardback and now as fantastic paperbacks publishing throughout 2020 – including a Halloween title in October and a Christmas special.
I would love for these stories to be enjoyed both by children who have the books read to them, and by those using them as a stepping stone on their journey to becoming independent readers. My favourite activity when I go into schools is to ask children to create monster characters, and I'd love to see more kids creating Mini Monsters of their own!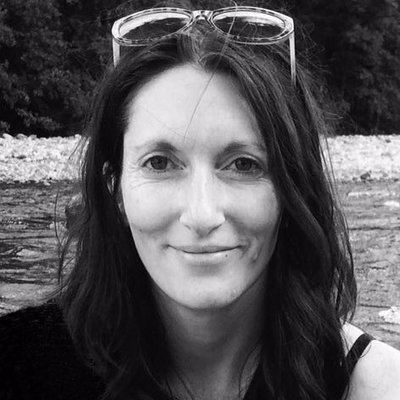 Zanna Davidson
About the Author
Zanna writes fiction and non-fiction for Usborne. Her favourite things to write about are small monsters and talking animals. She used to live in London but now lives in a cottage on the edge of some woods. She is only sorry there are no bears or witches in them.