Parents: Children should be supervised online. Please read our online safety guidelines.
Usborne is not responsible for the content of external websites.
Mathematics for Beginners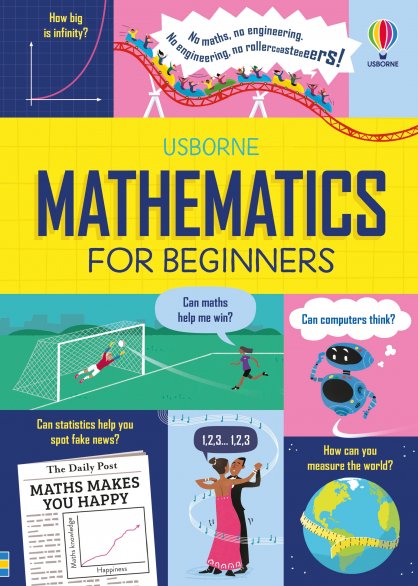 Discover the Quicklinks for this book
Age: 10+
Become a mathematical mastermind with links to websites where you can:
Play Roman numerals bingo against a computer opponent.
Amaze your friends with a maths magic trick.
Discover mathematical methods used to measure mountains.
Scroll down to see all the links