Parents: Children should be supervised online. Please read our online safety guidelines.
Usborne is not responsible for the content of external websites.
Can we really help the dolphins?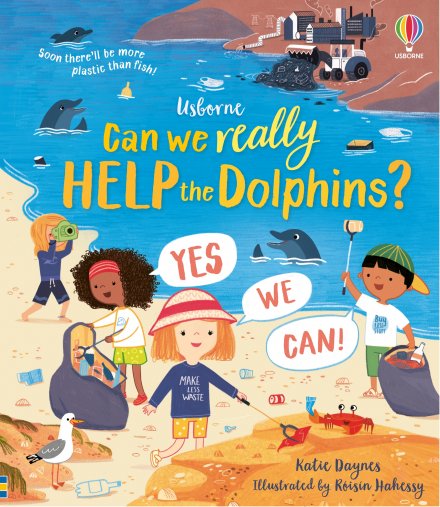 Discover the Quicklinks for this book
Age: 5+
Meet some dolphins and find out how we can help them with links to websites where you can:
Dive with dolphins.
Meet helpers cleaning up rubbish on a beach.
Play a game and see if you can tell plastic bags from jellyfish.
Scroll down to see all the links