Twinkly Twinkly Christmas Tree
Children – and adults – will love the twinkly lights that light up as you turn the pages and follow the story in this book. Mouse has no Christmas lights, so she sets out with her friend Mole and together they discover the twinkliest Christmas tree sparkling with lights. A beautiful gift and a delightful book to share during the festive season.
Extent:

10 pages

Dimensions:

8.3 x 8.3in

Board (direct sales) ISBN:

9780794544485

Publication Date:

November 2018

Work Reference:

05047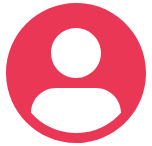 Alison Friend
Alison has loved painting and drawing for as long as she can remember. Animals were always a favourite subject, and as a child she copied them obsessively from wildlife books and encyclopaedias.
Alison now lives in the beautiful Lake District. In her spare time she enjoys walking her dog in the fells, swimming in the lakes (when it's warm!) and falling asleep during really good films!