Parents: Children should be supervised online. Please read our online safety guidelines.
Usborne is not responsible for the content of external websites.
100 Things to Know About Numbers, Computer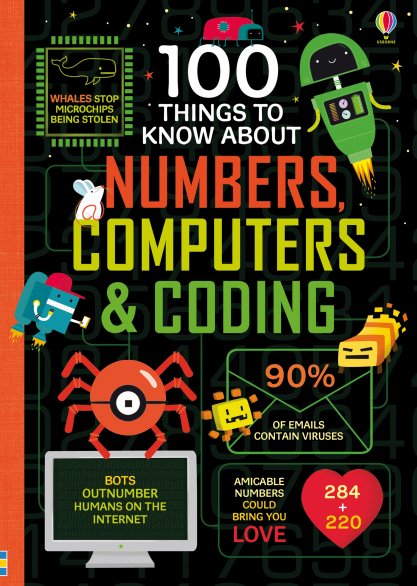 Discover the Quicklinks for this book
Age: 8+
Browse fact-filled videos about numbers, computers and coding, along with quizzes and activities where you can:
Test how many digits of pi you can remember.
Try and beat a computer at chess.
Code an Angry Bird to move through a maze.
Scroll down to see all the links
Please note, this book is not available for sale on this website.