Parents: Children should be supervised online. Please read our online safety guidelines.
Usborne is not responsible for the content of external websites.
Lift-the-flap Questions and Answers about Long Ago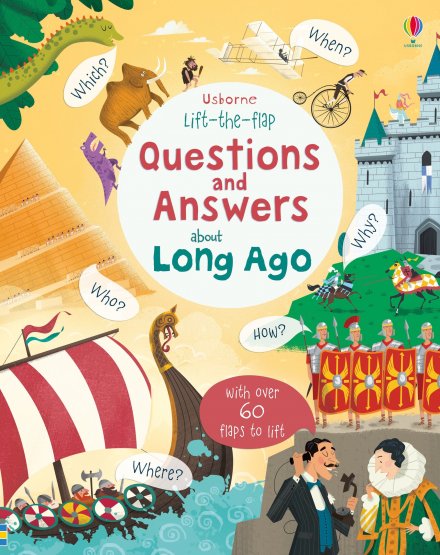 Discover the Quicklinks for this book
Age: 5+
Travel back through time and find out fun facts about castle times, the Romans, the Stone Age and more with links to websites where you can:
See how Stone Age people made paint.
Find out about the first Olympic Games.
Discover when the first cars were made.
Scroll down to see all the links