See inside
Zoom image
How does a tiny little acorn become a magnificent, mighty oak tree that is home to over 2000 species? This inventive information book, specially written for little children and with intriguing holes to look through on every page, is perfect for a first introduction to the incredible world around us.
Extent:

14 pages

Dimensions:

6.5 x 7.7in

Board (direct sales) ISBN:

9780794554910

Publication Date:

July 2022

Work Reference:

7418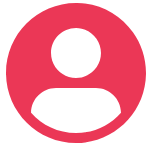 Emma Allen
Emma Allen is a British children's book Illustrator based in Kent. Emma illustrates digitally, with a background in traditional techniques, and finds great enjoyment in the little quirks and details that bring an illustration to life. Emma illustrates a variety of different subjects but perhaps most of all children, animals, mini beasts, quirky characters and all forms of plant life from tiny toadstools to towering trees. Emma is a past winner of the 'Student of the Year' award at the London Art College and is represented by Sylvie Poggio Artists.