Follow the incredible journey of a butterfly as it grows from an egg to a ravenous caterpillar and finally emerges from its chrysalis, a beautiful fluttering butterfly. This interactive title, with its cleverly designed holes, will spark interest on every page. Specially written for little children, it is perfect for a first introduction to the truly spectacular wonders of nature.
Extent:

14 pages

Dimensions:

6.5 x 7.7in

Board (direct sales) ISBN:

9780794556242

Publication Date:

February 2023

Work Reference:

7504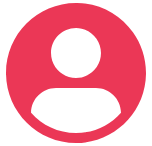 Emma Allen
Emma Allen is a British children's book Illustrator based in Kent. Emma illustrates digitally, with a background in traditional techniques, and finds great enjoyment in the little quirks and details that bring an illustration to life. Emma illustrates a variety of different subjects but perhaps most of all children, animals, mini beasts, quirky characters and all forms of plant life from tiny toadstools to towering trees. Emma is a past winner of the 'Student of the Year' award at the London Art College and is represented by Sylvie Poggio Artists.