Fairy Unicorns The Magic Forest
Zoe is staying with her great-aunt when she discovers a magical world full of fairy unicorns. But soon Zoe finds out that Unicorn Island is in terrible danger. Can Zoe and her new unicorn friend, Astra, save the island – before it's too late? An exciting new series within the Young Reading Progamme, specially written for newly fluent readers.
Extent:

112 pages

Dimensions:

5.4 x 8.0in

Paperback (direct sales) ISBN:

9780794542269

Accelerated Reader Book Level:

4.7

Accelerated Reader Interest Level:

Lower years (LY)

Lexile:

700L

Publication Date:

January 2018

Work Reference:

04321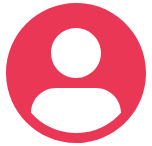 Nuno Alexandre Vieira
Nuno Alexandre Vieira is an illustrator based in Portugal. He loves to work with traditional media (oils, watercolour, acrylics, Indian ink), digital or a mix between the two of them. He especially loves to create characters and imagine worlds for them. Fairy tales, magic and adventure are his favourite subjects to illustrate.