See inside
Zoom image
Fairy Unicorns The Kingdom under the Sea
Buy from:
Zoe and Astra are together again on magical Unicorn Island. And this time they're on an adventure to the Kingdom Under the Sea, where the sea unicorns live, to try and find a precious spell book. They know it's hidden at the bottom of the ocean, in Sea Dragon Cave. They're sure they'll be able to retrieve the spell book, as the dragon isn't real - it's just made of stone... Or is it?
Extent:

112 pages

Dimensions:

5.1 x 7.7in

Paperback ISBN:

9780794554101

Lexile:

750L

Publication Date:

January 2022

Work Reference:

7533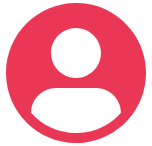 Nuno Alexandre Vieira
Nuno Alexandre Vieira is an illustrator based in Portugal. He loves to work with traditional media (oils, watercolour, acrylics, Indian ink), digital or a mix between the two of them. He especially loves to create characters and imagine worlds for them. Fairy tales, magic and adventure are his favourite subjects to illustrate.