School of the Term Summer 2022 - Edwards Hall Primary School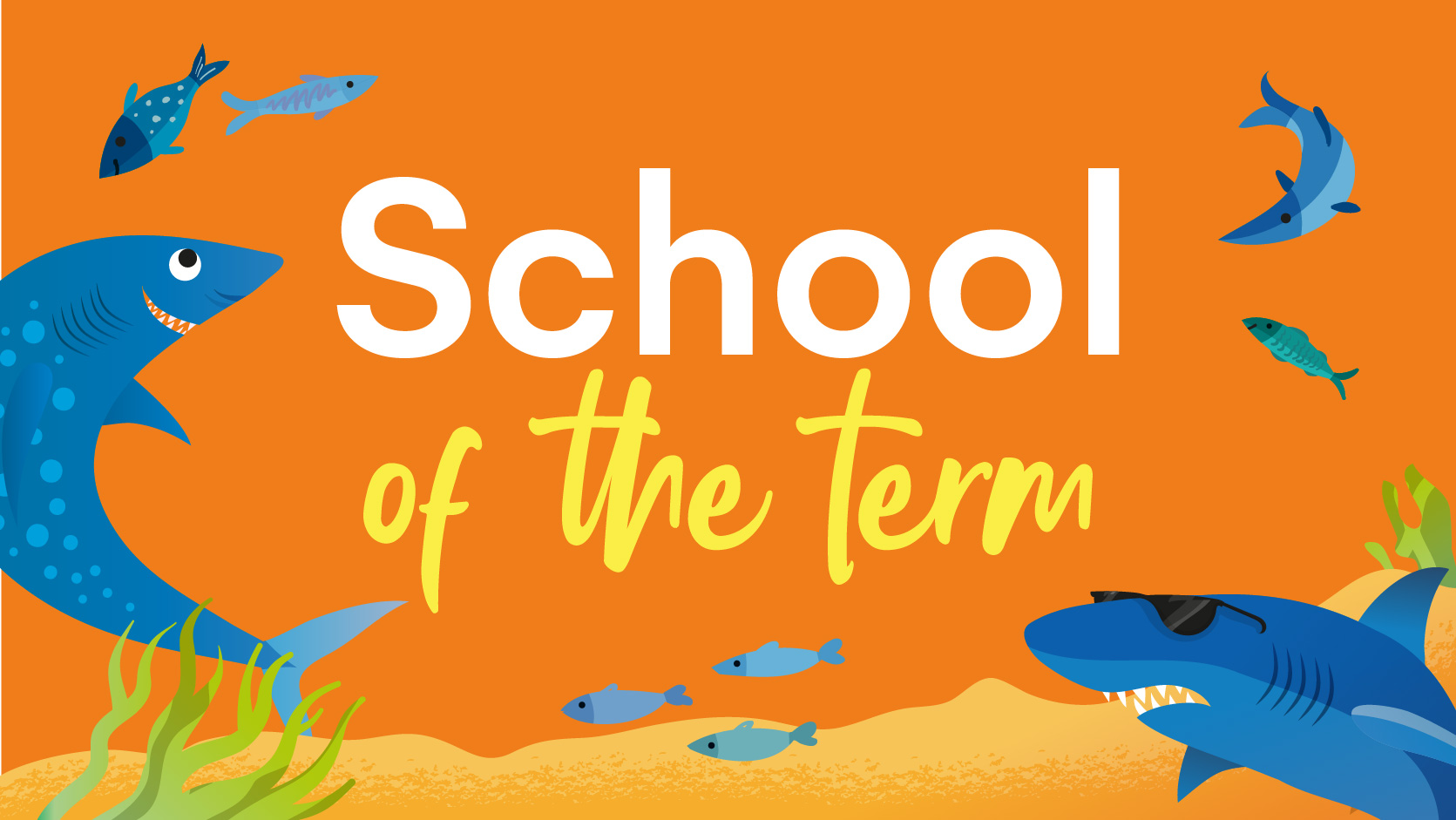 We are thrilled to announce that Edwards Hall Primary School are the winners of our School of the Term award for Summer 2022! They amazed us with their whole school approach to reading and with the lasting legacy that their pupils have left for future pupils.
School of the Term award is given to a school that has had a fantastic event with an Usborne Partner. We are very keen to showcase the amazing things that schools have achieved through working with their Usborne Partner – it isn't just about the amount of money raised, but the difference made to the positive reading culture of that school.
Independent Usborne Partner, Keely Horn, tells us about the event and why she felt Edwards Hall Primary School deserved to win School of the Term:
"In November last year, I held a book fair for the school over three days. I spent the first day speaking to all the pupils in their year groups and I was able to excite and enthuse the children about our books. The result of this was that the pupils were so keen to share with their parents what they wished to order and it was an amazing result for the school…. £2500 of book fair orders meant they earned £1500 of free books!
In March this year the school held their first Ready Steady Read to raise the profile of reading whilst raising money to update the school library which was really in need! The children were so excited to jump on board and the community spirit really came to life! Pupils were given an individual incentive to read as well as an incentive to create the 'in it together' class ethos.
Individuals were challenged to read for as many minutes as they could. The winners in each Key Stage were able to have a non uniform day for themselves and their friends
Classes were challenged to raise as much money as they could! The reward was a movie afternoon in school time with popcorn!
50% of pupils took part in the event and they collectively read 29,252 minutes in just 7 days, raising a phenomenal £4586.73!
The whole library is going to be restocked by this amazing order as Usborne have increased the total by an extra 60%, giving the school £7338.73 of books. Every child has chosen a book for their school library, leaving an inspirational legacy for the future pupils of Edwards Hall.
I was over the moon when I found out Edwards Hall had been selected for School of the Term. Raising that huge amount of sponsor money was absolutely incredible and completely unexpected. Pupils and staff really took the challenge of reading for pleasure on board and together have made a wonderful difference to the books in the school to learn from and enjoy. It was a pleasure to support them to make this happen and winning School of the Term has been the icing on the cake!"
Executive Headteacher at Edwards Hall Primary, Mr Jim Johnson, said that "We have been overwhelmed by the children's response to our sponsored read and it was so heartwarming to see their enjoyment of choosing lovely new books for the school. As a school, we are passionate about children reading for pleasure. Working with Once Upon a Bookshop has had a significant impact on what we can offer children and has given books a real focus in school and beyond."
Congratulations Edwards Hall Primary School. We are in awe of your fundraising efforts and know that you'll enjoy your huge variety of new books for years to come!
What is School of the Term?
Celebrated six times a year, School of the Term is a half-termly award that recognises a school or nursery that has gone the extra mile to inspire their young readers, as nominated by their Independent Usborne Partner.
Part of the Usborne Community Partnerships family, our Independent Usborne Partners work with schools and nurseries across the UK and mainland Europe to promote literacy, learning and, most importantly, reading for pleasure! Through fun reading events, they help schools to fill their libraries and classrooms with brilliant books (for free!) and to support schools in helping every child to see themselves as a reader. If you are interested in an Usborne event, have a look at the dedicated schools area of our website and find out about the different events that our Independent Usborne Partners can arrange for your setting for free.