See inside
Zoom image
Buy from:
Join a friendly mechanic for a day working on a research base and out on the ice. Learn about the challenges of surviving in the Antarctic, explore the incredible landscape and meet the local wildlife, as you discover all the amazing and important science that is being done down in the South Pole.
Extent:

64 pages

Dimensions:

7.6 x 10.1in

Paperback ISBN:

9780794556143

Lexile:

GN580L

Publication Date:

January 2023

Work Reference:

7204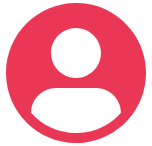 Laurent Kling
Laurent Kling started his career as an illustrator in the 2000s. He works mainly for young people, where he is called upon to make historic or scientific subjects more fun, and his clients have included Bayard, Fleurus, Milan and Larousse Actes Sud. He has also had comic books published in Canada by Editions de la Pastèque.
Quicklinks
Visit Usborne Quicklinks for links to websites about life in Antarctica, where you can meet Antarctic scientists and see penguins, seals and more.